Esin Attorney Partnership, A member firm of Baker & McKenzie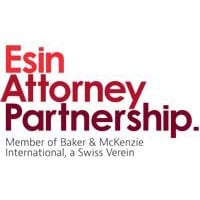 It is hard to look back on the legal developments of 2015 without first acknowledging that it was a year of change for Turkey. The legal profession has played a key role in many of the country's pivotal moments, and will continue to do so in the coming year. Now, we take a moment to reflect back on some of the market's most significant changes, and how we can respond to them together.
One of the year's significant developments is the drop in domestic M&A in Turkey. Baker & McKenzie's Global Transactions Forecast, created in partnership with Oxford Economics, predicts that domestic M&As will continue to decrease from 67% of Turkey's total M&A value in 2014 to 48% in 2018. Turkey's economic fluctuations combined with the rising value of the USD, which many Turkish companies hold in reserve, have combined to create an attractive environment for Turkish companies investing abroad, and we expect to see further outbound investments in the coming year.
Among the year's many developments, the Istanbul Arbitration Centre ranks as one of the most promising. The Centre will provide foreign and domestic companies the opportunity to arbitrate disputes through a specialized institution in Istanbul. This is especially important for companies with projects in Turkey or with Turkish companies, as close proximity to the tribunal can significantly decrease the cost of arbitral proceedings. The Centre has the potential to establish Turkey as a regional dispute resolution hub, much like London or Paris.
New rules governing the squeeze out of minority shareholders of public companies have also kept the Capital Markets team busy; we advised on one of Turkey's first squeeze-outs after the new rules came into force, making squeeze-outs significantly friendlier to minority shareholders than the original regulation. The new regulation will undoubtedly increase the number of Turkish public companies going private in the coming years.
Data privacy has also evolved rapidly over the past year, as Turkey endeavors to match European standards. The creation of Turkey's first national data center, the easing of restrictions on the international transfer of personal data, and tightening restrictions on the internet all impact Turkish and multinational companies alike.
We strive to not only provide you with the expected support on legal transactions, but to go above and beyond in our efforts to help you understand and respond to Turkey's changing market conditions. This may come in the form of events, such as our Private Equity Roundtable or Turks Investing Abroad seminar; publications like Kluwer's Arbitration in Turkey, their first publication on the topic which was edited by our Arbitration team, and our innovative Cross-Border M&A Index created in conjunction with MergerMarket; or workshops such as the IPO Bootcamp.
Additionally, we seek to give back to the community which has given us so much. Our Diversity Committee has been active this year in efforts to promote awareness about gender, ethnic, disability, and LGBTI related diversity issues. The office's lawyers and staff have worked pro bono with the Vance Center, PEN International, C@rma, UN Global Compact, and other organizations. We are excited to continue partnering with our clients to work for our community.
Finally, our goal is to elevate the legal profession into one of Turkey's brightest career paths. We start with the youngest generation of lawyers, our trainees, but continue to provide opportunities for training and secondments to all of our attorneys and partners throughout their careers. Our dedication to the legal profession extends to our clients; with this sponsorship of the Legal 500's GC Powerlist, we hope to draw attention to the great work being done by in-house teams, and the contributions that you make to your companies which extend well beyond the legal function.
We look forward to working with you on these and many other initiatives in the coming year.