Andersen Tax & Legal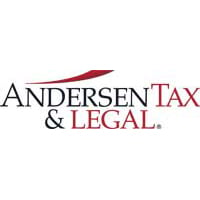 It was just one year ago when we applauded and joined the initiative of The Legal 500 to recognise the first time work of Iberian general counsel.
We are now reinforcing our commitment with the initiative as we remain convinced that this is a well-deserved recognition of the work of in-house lawyers and has strengthened our relationships with clients and friends.
Last year we talked about the challenging times for in-house lawyers, and today the case is that these challenges are growing in complexity. Increasingly intricate business environments and regulations are forcing general counsel to undertake mounting responsibilities and the recommendation is to share some of them with independent law firms.
For independent law firms the challenges are similar and we do not hesitate in enlarging our capabilities and services to punctually respond to our clients' growing requirements, even if this results in substantially changing our structure and alliances.
With this objective in mind we have become Andersen Tax & Legal, a truly international tax and law firm with a professional team sufficiently qualified to provide full support to clients nearly everywhere in the world.
Andersen Tax & Legal has been operating in Spain since this year and is relying on a local team with a 30-year track record of successful
legal operations with offices in Madrid, Barcelona and Valencia.
Andersen Tax & Legal in Spain is a member firm of Andersen Global, the international association of firms composed of tax and legal professionals worldwide. Andersen Global was established in 2014 and is comprised of over 2,000 professionals in more than 62 locations
around the world. Every one of the professionals that are part of Andersen Global share the core value of ensuring the delivery of best-in-class service in a seamless and consistent manner everywhere.
In order to be consistent with our recent past we agreed to sponsor the GC Powerlist: Iberia Teams 2017, and now we are very pleased to congratulate all the teams of general counsels and in-house lawyers that were included in this list.
Iterlegis
It is excellent news that the prestigious The Legal 500 directory has launched this initiative to grant recognition and reward to corporate legal departments in our country, and as such we have welcomed it.
The legal teams recognised by the GC Powerlist: Iberia Teams have been designed by companies as guardians of their core business, and allies for the implementation of strategy at all levels. For this reason, we welcome with enthusiasm these awards that bring visibility and relevance to professionals that have safeguarded not only legal compliance and the business of their companies, but also the Spanish economic recovery.
The in-house position has developed throughout the last decade, adapting to the new challenges and demands of a more regulated environment and more competitive industries. Thus, a good in-house legal counsel has learned about the business, has watched how his non-legal peers work, and has learned to help everyone. Companies cannot afford to lose a single opportunity to grow, expand, sell, obtain profit, pay dividend, and create jobs; this means that legal departments are being required, more than ever, to align with business objectives.
The world has changed over the past few years,
and especially the business environment in our country, with corporate lawyers having been able
to successfully adapt. This change of scenario has posed an interesting challenge that provides corporate lawyers with significant opportunities to contribute not only legal expertise to the business, but also the possibility of influencing corporate decisions, and to display a quality interaction with external entities at the highest level. A completely new way of doing business.
Iterlegis in recent years has been a witness to the changes mentioned above, and I can assure you that we have contributed to it by supplying first class legal talent to legal departments.
In our nominations we have proposed teams of lawyers (some of which we have helped to give birth to) with job descriptions in which leadership, team management and results-orientation share the same level of importance as technical skills. In close dialogue with corporate managers we have created and helped enlarge legal departments that have been able to define and execute legal, tax and market strategies, in many cases with smaller budgets than they would have liked, and under unstable political and regulatory conditions. We can categorically state that at present, companies are extremely demanding in hiring internal lawyers, so without a doubt, this GC Powerlist directory is a list of excellence, and it contributes enormously in communicating it to the Spanish business and legal communities. Congratulations to all.
PLMJ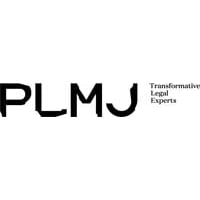 It is a pleasure for PLMJ to partner with The Legal 500 and help recognise the hard work of in-house legal teams in Portugal and Spain and the invaluable role they play in helping companies to navigate troubled waters and achieve greater success. For the last 50 years, we have worked in close cooperation with in-house lawyers and witnessed first-hand how much their roles and responsibilities have changed.
In-house lawyers now have greater responsibility and play an increasingly strategic role in their organisations. This, combined with the ever greater globalisation of companies, means in-house lawyers have to deal with a growing number of challenges. There has been a visible shift in their role, from a reactive to a much more proactive one: no longer only called on to come to the rescue when problems arise, in-house lawyers are now asked to play an active role in decision-making processes. And all the while, they still have to provide the traditional day-to-day legal assistance and face the added challenge of working in jurisdictions they might not be very familiar with.
Against a tough economic background, another important challenge is the need to achieve greater levels of efficiency and to use the best available technology. As teams are expected to do more with less, there is added pressure to maximise value. There is also greater scrutiny in deciding which work should be done in-house and which should be done externally. Unsurprisingly, all those challenges also bring golden opportunities for innovation, leadership and decision-making at the highest level.
As the largest Portuguese law firm, PLMJ takes great pride in its business-focus and its firm commitment to working as an extension of our clients' in-house teams. We understand the challenges faced by the in-house teams and have constantly adapted our services to respond to their needs. Over the last 50 years, we have extended our practice areas, industry expertise, geographic coverage and adopted the latest technology to make sure we are always ahead of the game.
On our part, all that remains is to say that it is an honour and great pleasure to work closely with so many brilliant professionals. We would like to congratulate not only all the teams recognised here, but also those not mentioned this time, for all their hard work and for meeting all the challenges head on.