Jones Day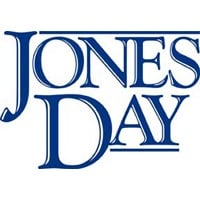 On behalf of Jones Day, we congratulate each of the counsel included in the GC Powerlist Southeast Asia. We have had the pleasure of working alongside many of you, and are truly pleased to see your efforts and skills recognised in this leading forum.
Lawyers in Southeast Asia face many challenges, whether working in-house or in a law firm. While covering multiple jurisdictions and diverse legal systems, counsel must navigate rapidly evolving regulatory regimes and protect against significant political risks, all in a high-pressured and increasingly globalised business environment. With Singapore further developing its role as a financial, trading and innovation centre, and regional economies providing some of the best growth prospects and opportunities in the world, business activity and demands will continue to grow. The role of corporate counsel in steering companies through the challenges to realise opportunities has never been more challenging or important.
At Jones Day, we understand the challenges, unique cultures, and ways of doing business in the different South and Southeast Asian nations. Our Singapore office, which opened in 2001 and comprises more than 35 lawyers, acts as an ideal base for our multilingual team to support our clients across the region. The majority of our partners have been living and working in the region for most of their careers. In recognition of our long-standing commitment to Singapore and deep experience in key practice areas, in 2013 we were one of only a few firms awarded a QFLP licence to practice Singapore law in permitted areas (primarily commercial, corporate and finance).
Importantly, our Singapore office is a fully integrated part of a global law firm serving clients as One Firm Worldwide. Spread across five continents, Jones Day has more than 2,500 lawyers in 44 offices located in major centres of business and finance around the world. Our practices cover the spectrum of transactional, litigation, regulatory, and tax matters facing our clients. When client matters have an interdisciplinary dimension, formidable legal talent across specialties and jurisdictions is available upon command. Jones Day is built on a singular tradition of client service, based on communication and engagement with its clients, and a binding energy, conviction and credibility that comes from shared professional values.
The result? A mutual commitment of, and seamless collaboration by, a true partnership on a client's behalf, that earned the firm the number one ranking in the BTI Consulting Group's 2017 "Client Service A-Team" report, based on independent, individual interviews with Fortune 1000 general counsel.
Everyone at Jones Day greatly appreciates our clients recognising the commitment and quality of service we provide to them, and we strongly believe they should also receive recognition for their efforts and successes. Our sponsorship of the GC Powerlist Southeast Asia is testimony of our support.
Siam Premier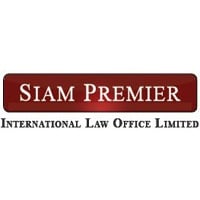 The partners of Siam Premier are delighted to be involved with the GC Powerlist Southeast Asia. We offer our sincere congratulations to all who have also been recognised in this inaugural Powerlist. Whether you are from a local corporation or an international corporation with a presence in our region, in order to make this regional list each of you will have successfully navigated multiple legal frameworks, cultures and time zones. You will also have been required to develop, implement and monitor robust risk management processes to protect your respective businesses and to participate in the global economy.
We are all witnessing significant change with the rise of China, the exit of Britain from the European Union and the re-examination by the United States of its international role under the Trump presidency. At the same time we are also witnessing much change in our home of Southeast Asia, particularly in the wake of the burgeoning ASEAN Economic Community. In order to survive and prosper from events such as these we must all be flexible and versatile as well as strong and determined. Our firm believes that Southeast Asia is a youthful, growing and increasingly diversified regional economy with strong future prospects. We welcome investment in our region against the background of a changing global landscape.
Legal firms across the globe provide strategic guidance to companies and private clients facing potential and actual legal challenges. We strive to assist our clients by providing options to assist in achieving their goals and by focusing on our performance through continuous improvement, delivered through business excellence and rigorous management. Motivated to provide the best possible access to our services, we have created a strong regional presence in Southeast Asia through our sister firms Lao Premier and Myanmar Premier.
To all those who have been recognised for their achievements, it is indeed a day for celebration and the start of much more to come for Southeast Asia. Even as you are being acknowledged today for your past performance, you are no doubt actively involved in future projects to benefit the region of Southeast Asia. We thank you for your dedication and support to our region and very much look forward to crossing paths again soon.
Asia Counsel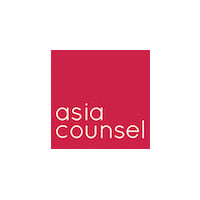 The partners and team of Asia Counsel Vietnam extend our heartfelt congratulations to all those nominated in the first GC Powerlist Southeast Asia.
Compliance in a rapidly changing legal environment with increasing risks of personal liability, complex transactions management, cross-border engagement in new markets such as Vietnam, dealing with weak, lengthy and often uncertain enforcement procedures are only a few of the areas that are keeping corporate counsel on their feet.
The challenges that general counsel and in-house legal practitioners are facing are likewise those that we, as lawyers, strive to respond to and, together with our clients, we continue to tailor our approach to providing our services accordingly.
While Vietnam has made great strides towards improving its legal system in parallel with its impressive economic development, navigating the legal and practical challenges of this investment destination requires unique experience, a commercial yet careful approach to addressing legal needs and a powerful combination of local and international skills and expertise.
Vietnam's new Law on Investment and new Law on Enterprises which took effect on 1 July 2015 have further improved conditions for foreign companies to invest in the country, whether through the establishment of subsidiaries or by acquiring shares in domestic companies. Overall, the Vietnamese Government continues to simplify and expedite investment procedures and to remove or reduce "conditional" investment sectors striving for a more and more level-playing field between domestic Vietnamese companies, state-owned enterprises and foreign-invested companies through ongoing legal reform.
Vietnam's leadership remains committed, and is taking active steps, to move forward with the country's privatisation of state-owned enterprises and 2017 is likely to see substantial divestments in some of the largest SOEs. The Government has initiated the sales processes for the country's largest breweries and beer distributors, Saigon Beer Corporation (Sabeco) and Hanoi Beer Corporation (Habeco), which have a joint market share of upwards of 60% of domestic beer consumption in the country. A sale of 49% of the country's sole operating Dung Quat refinery is in the works, as are divestments of Government-held stakes in mobile operator MobiFone. 2016 already saw Japan's ANA Holdings invest in Vietnam's national carrier, Vietnam Airlines, and GIC of Singapore becoming a key shareholder in Vietcombank, Vietnam's largest state-owned bank by revenues.
2017 looks to be an exciting year for Vietnam and for international companies engaging in this market. We look forward to being there for you.
Cruz Marcelo & Tenefrancia
After practicing law together for 26 years, the partners of Cruz Marcelo & Tenefrancia continue the firm's legacy of excellence in the fields of Corporate and Special Projects, Intellectual Property, Litigation and Dispute Resolution, Mining and Natural Resources/Energy, Infrastructure, Transport and Public Utilities, Taxation, Labour and Employment, Trade, and Telecommunications and ICT.
Consistent with our commitment to our clients and nation building, Cruz Marcelo & Tenefrancia adheres to the principles of excellence, teamwork, creativity, responsiveness, professionalism, meritocracy and mutual respect. For this, we have been cited and recognised in, among others, AsiaLaw Profiles, World Trademark Review, The Legal 500 Asia Pacific, Chambers & Partners Asia-Pacific, Asia IP, Global Legal Experts and Asian Legal Business Philippine Law Awards.
In this issue of GC Powerlist Southeast Asia 2017, Cruz Marcelo & Tenefrancia expresses its support to the in-house counsel who have been instrumental in the advancement of the legal profession in the Philippines. These in-house counsel are advising the leading multinational companies and conglomerates and are performing multifaceted roles as compliance officers, corporate governance champions and risk managers. They are constantly shaping not only the Philippine economy but, most especially, the lives of Filipinos.
Our experience in working with in-house counsel has been productive and mutually beneficial. Together, we develop the best solutions to address legal problems, from simple to very complex and novel legal issues. We face head on any challenges that test our knowledge and understanding of the intricate Philippine legal environment. Thus, most of the sound business decisions of our clients are shaped through collaboration between the external and in-house counsel as we both aim to add value to companies without sacrificing compliance with myriad Philippine laws, rules and regulations.
Alongside in-house counsel, we keep abreast with new laws that cross international borders. As business transactions become complex and transcend geographical boundaries, we continue to provide innovative and cutting edge solutions to our clients.
We are therefore deeply honoured to be a part of GC Powerlist Southeast Asia 2017 and look forward to a strong and lasting partnership.
Our warmest congratulations to the in-house counsel and the people behind the success of GC Powerlist Southeast Asia 2017!
3 Verulam Buildings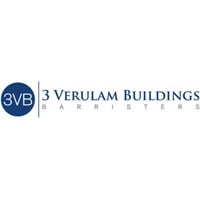 3 Verulam Buildings is delighted to be involved with The Legal 500's first GC Powerlist for South-East Asia and warmly congratulates the outstanding General Counsel who have been ackowledged.
3VB is one of the foremost sets of barristers' chambers in the UK dealing in commercial law. Recognised by the principal legal directories across a wide variety of the fields that make up modern commercial practice, we have over 70 barristers practising nationally and internationally, appearing in courts and arbitration proceedings worldwide.