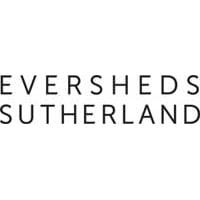 Globally connected, locally committed
Where insight and experience blend
As a global top 10 law firm, Eversheds Sutherland provides legal advice and solutions to an international client base which includes some of the world's largest multinationals.  We provide the full range of legal services, including corporate, commercial and M&A, litigation and dispute resolution, energy and infrastructure, employment, real estate, banking and project finance, construction and TMT.
We have a team of 120+ lawyers based on the ground in the Middle East across seven offices in Iraq, Jordan, Qatar, Saudi Arabia and the United Arab Emirates.
What unites our people is our commitment to service excellence through a solution-orientated approach.  We know our clients' businesses, the industries and markets they operate in, and we know that great service involves deep sector expertise combined with local knowledge.  We are known for our commerciality, for an ability to identify and interpret headwinds and how to translate that into immediate and long term legal strategies.
Want to know more about our Middle East team? Visit: eversheds-sutherland.com
Follow us on:  LinkedIn | Twitter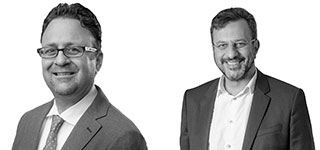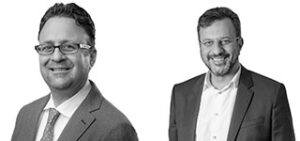 Tawfiq Tabbaa (left)
Regional Managing Partner
tawfiqtabbaa@eversheds-sutherland.com
Nasser Ali Khasawneh (right)
Partner, Global Head of TMT, Chairman – Middle East
nasseralikhasawneh@eversheds-sutherland.com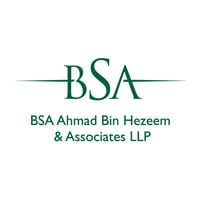 BSA congratulates all individuals on being named in the GC Powerlist Middle East for 2022. This accolade demonstrates the strength of innovation and progression each individual, and the companies they represent, has strived for to positively further the business environment and legal profession across the Middle East. It is great to see such diversity across this list, which makes us proud to be your legal partner across the region. We thank each of you for your commitment and dedication.
Let's touch on some of the key developments these individuals have directly or indirectly had an impact on. The push for a cleaner world is accelerated from the Gulf, every jurisdiction has launched a range of hydrogen, wind, solar, water projects, with full governmental investment and who have set strict yet strategic SDG goals to meet in the coming years. Over US$2.8bn was awarded for Middle East renewable projects in 2021 alone. The region is dedicated to Net Zero and our legal teams are an essential part of that achieving that ambition.
Crypto and blockchain – the progression in digital currencies is skyrocketing across the region. How great it is to see, and be a part of, such rapid change. We are living the future and the Middle East is making its mark. Accelerator programmes, crowd-funding, knowledge sharing between the traditional and the new are making it all possible. Flexible regulation and innovative legal frameworks are providing global market players, start-ups and entrepreneurs with a place to call home.
Of the utmost importance, protecting our people and their privacy. New Data Protection Laws across the region have been instrumental in creating a safe business, working and living environment for all. AI and the wider digital transformation have been a power for good, but making these "new normals" robust and cyber-secure has been a key priority too.
In short, the Middle East is at the 'centre of everything' and plays host to the most innovative minds, demonstrated, in-part, by those on this list. As a grass-roots law firm, we are proud to be part of this incredible ecosystem. With nine offices across five countries in the Middle East, we partner with our clients to create better.
Find out more at bsabh.com or contact us.
The last year has seen unprecedented growth across multiple industries all over the world, and the legal markets have been no exception. Businesses have needed to recruit in order to keep up with demand, and this includes building and retaining teams of lawyers. Public sector and government spending across the Middle East, on a wide array of giga, infrastructure, development and investment projects, and has both grown economies, and kept private sector organisations very busy.
Taylor Root is proud to be part of The Legal 500 GC Powerlist: Middle East 2022, as we come together to celebrate the achievements of in-house counsels and the imperative roles they play in their respective organisations. Congratulations to those ranked in this year's The Legal 500 GC Powerlist: Middle East 2022. Despite the challenging world that we live in, lawyers continue to play a critical role in navigating change and pushing progress.
About Taylor Root
We are a global legal, risk and compliance search and recruitment consultancy and have been a market leader for more than 30 years.
We help businesses to build and expand their legal, risk, compliance and corporate governance functions. Whether you're hiring your first In-house Counsel, expanding your in-house team in a certain practice area, or expanding your risk department internationally, we partner with you at every step of your journey.
Our services include contingent and retained search, permanent, temporary and interim recruitment as well as consultancy solutions.
Wherever we operate we have made an impact, from Düsseldorf to Dubai, New York to Shanghai or Milan to Melbourne. From pioneering specialist recruitment in particular locations, to shaping how our clients have approached hiring, our influence is evident everywhere.
Today, we have 13 international offices – a truly global network of search and recruitment experts. Put simply, no one can match our global reach, or our history.
Please do contact us any time to discuss your legal, compliance or risk recruitment needs.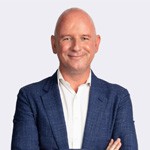 Mark Anderson
Director, Head of In-house Legal, Middle East, Turkey and Africa
+971 4 448 7770