Carey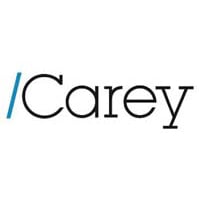 This edition of the GC Powerlist recognises the leading and most innovative general counsels of Chile. They were chosen by The Legal 500 after careful evaluation, which included many consultations with significant players in the Chilean legal community.
Carey is honoured to have been invited by The Legal 500 to be part of its first coverage of individuals that are playing a significant role in the business success of their respective companies.
In recent decades, Chile has been one of the fastest growing economies in Latin America and it presently has the first or second (depending on how it is measured) highest per capita income of the region. The liberal reforms of our economy which have sustained such growth were kick-started in the mid-80s and consistently improved thereafter. Chile has entered into free trade agreements with most, if not all, of its trading partners and has a low, uniform tariff duty applied to all imported goods. Chile is a member of the OECD and is widely recognised as one of the most open and stable economies of the world. It is also perceived, together with Costa Rica and Uruguay, to be one of the countries in Latin America where there is less corruption. Chile has a free press, an independent judiciary and a generally honest political class.
Starting in 2015, however, Chile has been facing many scandals involving illegal financing of political campaigns by the private sector. These scandals, presently under judicial and public scrutiny, are small compared to the ones that have been exposed in other countries of the region. By way of example, Odebrecht did not pay any bribes in Chile in comparison to the huge amounts it paid to gain undue advantages over its competitors in many other countries.
Recently, the laws applied to political campaign financing have been deeply changed, inter alia, to make it illegal for corporations to fund such campaigns. These changes should greatly improve the relationship between money and politics, particularly if our authorities actively enforce them (which should be expected) and also if the press and social media continue to relentlessly scrutinise the activities of our politicians and governmental officials.
Chile has also faced in the recent past several cases where price fixing schemes have been discovered and many already severely punished by our free competition authorities. As a consequence, our entrepreneurs are now taking free competition regulations very, very seriously.
Recent polls confirm that the illegal funding of political campaigns and the above mentioned exposure of collusion cases have caused Chileans to believe that they are living in a corrupt environment. We believe that this perception is wrong and will soon fade away and, as a consequence, our nationals will, once again, feel proud of Chile's long-standing reputation of institutional honesty.
Important legislative changes made in the first half of President Bachelet's administration have kept the legal profession very active, as they have in many ways directly affected the business of its clients. These changes include a major revamping of our tax laws, a labour reform that increased the power of unions in collective bargaining and a major educational reform which adversely affected private educators. Many believe that these reforms are partly responsible for the severe reduction of Chile's economic growth in the last three years and this is why their design, implementation and consequences will be in the heart of the presidential election which will take place by the end of this year.
Although we might be sailing in some rather turbulent waters at present, at Carey we have a positive view of the future of Chile. We are confident that 2018 and the years to come will mean more challenging work for our specialised teams of practice in a transparent and reliable country. In this spirit, we will continue exerting our best efforts to help our clients understand and correctly apply our laws and regulations.
We wish the general counsels and their teams mentioned herein and The Legal 500 great success in their respective endeavours.
Associate Sponsor Porzio Rios Garcia Abogados