Arias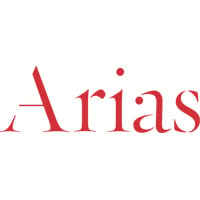 We feel honoured and rejoiced supporting this event. Congratulations on being listed in the most prestigious list of general counsels (GCs) in the region and being among the key players globally leading into new trails in the legal marketplace, especially during the last couple of years, in the middle of a pandemic, with no precedence, it is a testament to your leadership. We praise your extraordinary work and invaluable responsibility to propel the legal profession and we, likewise, want to praise your accomplishments. It is a delight for Arias to have the privilege to sponsor this activity and to be able to do it again, after two years of uncertainty.
Because of your diligent and outstanding work, our economies have been able to thrive. It has not been an easy job, the role of  general counsel (GC) over the crisis, complex and new regulation, technological advancements, and new challenges, make you the motor of our industry. We acknowledge that all of you now bring more to the table than just your legal expertise and act as strategic legal and business advisers to the chief executive and executive leadership teams. All of you represent the greatness that arises from individuals operating together for a grander purpose.
We feel grateful to say, as many times as necessary that we are the Central American law firm that makes things happen, with presence in Guatemala, El Salvador, Honduras, Nicaragua, Costa Rica and Panama. We are celebrating 80 years this 2022 since we started operations in El Salvador, and since the 90's growing throughout the region in a constant and non-stoppable way.
We feel passionate of our profession, we relate and feel close to the vision and aspirations of your companies and goals. As you do, we also seek for better and more efficient and innovative solutions for your legal matters.
Cheers to all of you! We encourage to push us to be better, every day, to make our environments safer, to address and reinforce awareness on employment equality and gender diversity and inclusion in the workplace, support the role of women in leadership positions, and environmental matters into the priority list short-term, to survive long-term in an ever changing business environment.