EY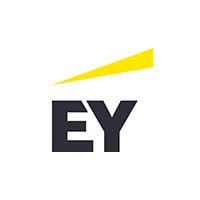 EY is proud to be supporting The Legal 500 GC Powerlist: Central and Eastern Europe. In this event, we are celebrating the recognition of in-house counsel in a region which is steadily gaining in importance in terms of inbound investment and geopolitical status.
Congratulations to those who participated in this effort, to general counsel who submitted their profiles and achievements and to The Legal 500 staff for their hard work in evaluating and ranking these submissions.
The in-house legal function is being disrupted every day. Legal issues are becoming complicated and extremely demanding, the leadership of organisations is relying on the GCO in order to navigate through new areas of risk and to reach creative solutions. Moreover, technology is changing completely all the traditional areas of this function, in terms of workflow, delivery of service and communication with counterparties, recipients of the service and external counsel. Moreover, data is becoming a critical issue in terms of monetization, design, privacy and management of cyber risk.
This already challenging landscape is further disrupted by geopolitical developments with a global impact which affect CEE significantly for historic and commercial reasons. It should not be forgotten that a number of countries in this geography have been part of the EU for less than two decades while others are in the process of modernisation.
Identifying challenges is not enough for GCs in this region. They must constantly adapt and show agility, transforming themselves and members of the function. More importantly, they must educate other stakeholders within the organisation to ensure compliance and conformity with legislative amendments, global tax initiatives or political actions like sanctions and trade measures. They must work hard to convince colleagues and C-suite executives to act proactively instead of retroactively, whilst ensuring that the commercial objectives and competitiveness of their organisation is not overly compromised. Finally, they are key drivers in the creation of a culture embracing acceptance, diversity, gender equality and work-life balance.
EY has worked hard to understand the concerns and objectives of the GCO. For this reason, we have been investing heavily in order to create a "Better Working World" for in–house counsel. The acquisition of Riverview Law in 2018 and Pangea 3 in 2019 has given us a market leading ability to reimagine and redesign this function. Our service model has expanded empowering us to work with the GCO in order to respond to the above challenges.
We have significantly strengthened our legal advisory capabilities in core areas like labour and employment law, financial services law, transactions law, digital law and corporate and commercial law. Building on our multidisciplinary model, we can bring to any GC the whole range of the EY services.
In addition, we have embedded Legal Function Consulting, our Legal Operations Platform and Forensic and Integrity Services into our service offering to the GCO. With Legal Function Consulting, we aim to assist GCs in their task to optimise their resources and improve the productivity and quality review of their function. This transformation exercise creates the need for new tools that will enable the GC to achieve the envisaged results. One of these tools, is our Legal Operations Platform, a modular and bespoke solution, the backbone of a contemporary in-ouse legal function, tailored to the needs of any organisation, of any size, language or cross-border presence.
Finally, the continuous strive for transparency and integrity has been the driving force behind the close co-operation between EY Law and EY Forensic and Integrity Services, enabling GCs to process and review bulk data and conduct forensic analysis. We hope that our services will continue to make your life easier and will enable you to spend your valuable time where it most needed.
This event is for all of you. The people and the teams which are leading the way, pushing for innovation, quality, excellence. Congratulations to all of you. This recognition will most certainly work as a stimulus for further progress and hard work in the interests of your organisations.
Zieba & Partners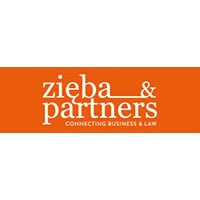 Another year has flown by and we again find ourselves celebrating the achievements of in-house lawyers. We, as a firm, and I personally, am proud and delighted to be involved in this cause for another year, having sponsored The Legal 500 GC Powerlist: CEE since its inception in 2017.
A lot has happened in the last year to make the role of a CEE general counsel even more challenging. In Poland alone, we have faced significant changes to criminal and civil procedures, the VAT system, employment law, and real estate ownership rights.
The title 'GC Powerlist: CEE' is deceptive, as it suggests that general counsel in CEE only operate in the Central and Eastern Europe region, which fails to reflect the fact that Polish and CEE companies are becoming more and more global. As a private practice lawyer, I have seen a dramatic change in the nature of our assistance. Five years ago, approximately 75% of our work was of a domestic nature, with the remaining being international. Today, that proportion is completely flipped, with 75% of our work being international. For a CEE general counsel, the consequence of this is significant, resulting in a multiplication of duties and tasks. In the past it may have been enough for a CEE in-house lawyer to focus on the home and immediate neighbouring markets, however, today it is imperative for a CEE general counsel to be abreast of global changes.
And the global economic climate isn't making a general counsel's life easy. Ongoing topics such as Brexit and sanctions against China are having a wide impact on CEE businesses. Add to the mix the pressures of efficiency and the introduction of new technology, and you have a general counsel facing a highly challenging and shifting environment.
The GC Powerlist: CEE is a "who's who" of senior in-house lawyers who have demonstrated that they are able to not only face but succeed in this challenging world, and have shown vision and purpose in doing so. They add real commercial value to their businesses and are increasingly recognised at the highest level. A number of the GCs listed already occupy seats at the boardroom table.
The GC Powerlist: CEE is a definitive line-up of the most innovative, focused and solution-minded in-house lawyers in the region, and we at Zięba & Partners look forward to the possibility of meeting and, where possible, working with this group of leading individuals.
Our sincere congratulations to all those featured.