KPMG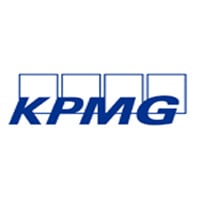 2016 is proving to be a year of significant change both internationally and domestically. Abroad, we have witnessed increased levels of global market volatility, due in part to uncertainty around central bank policy and forward looking guidance, significant macroeconomic events such as the United Kingdom's recent vote to leave the European Union, and ongoing changes occurring in China, as it rebalances from a manufacturing and production led economy to one based on domestic consumption. Add to the mix the uncertainty surrounding the US election and we look set to be in for an interesting end to the year. Similarly, the Australian economy also remains topical. The RBA's August rate cut, relatively low inflation, a stubborn AUD exchange rate, the recent overhaul in the country's foreign investment framework, as well as a marginal victory for the Coalition, are all adding to a feeling of uncertainty for Australian corporates.
At the same time, the Australian legal market has continued on its path of transformation with law firms and general counsel alike being challenged by a business environment that is requiring new
and innovative ways to deliver legal solutions.
Many general counsel are now under greater pressure then ever from their internal stakeholders to 'do more with less' and obtain cost-efficient legal advice from their external legal advisors. For law firms the reality is that there is now significantly increased competition for work, a growth in disruptive technology and the emergence of alternative service providers. These factors have created an environment which in many ways is unrecognisable from the landscape that many of us faced when first entering the legal profession.
Given these factors, perhaps it comes as no surprise that the best solutions arise when there is close collaboration between general counsel and their legal and other professional service providers. The new KPMG Law service offering seeks to provide this solution.
KPMG Law is not a traditional law firm. Our model is to deliver high quality legal services to our clients as part of "oneKPMG" integrated team, with the aim of providing end to end solutions for our clients. We seek to add value by complementing traditional KPMG expertise with legal expertise, particularly in the areas of corporate advisory, M&A, equity capital markets, employment, technology, real estate and tax dispute resolution and controversy. We aim to deliver a complete multi-disciplinary service to our clients by working in collaboration with all of the divisions of KPMG. KPMG Law also works seamlessly with the global KPMG legal network to provide our clients with international legal solutions. We also leverage our technology platforms to deliver state-of-the-art results.
In these times of change, KPMG Law understands the pressures faced by general counsel. We are committed to becoming your trusted advisor. This means not only delivering advice which is technically excellent, but ensuring that it addresses your needs and the needs of your stakeholders.
KPMG Law is proud to sponsor this year's GC Powerlist Australia and New Zealand. We recognise the crucial role general counsel play in their businesses and warmly congratulate each of the general counsel who have been selected in this year's GC Powerlist.
Thomson Geer
AJ Park