KPMG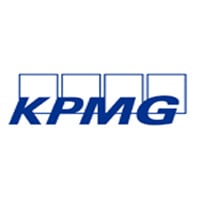 Global markets have embraced change in 2018, which has been underpinned by the return of volatility. Whilst certain central banks have signalled plans to slowly taper the practice of quantitative easing after a prolonged period of use, the risk and likelihood of a recession remains low although an unwinding process of this scale is an unchartered exercise for the world economy. In addition, changes in monetary policy across countries has not been uniform, which in part represents the differences in economic health and stability across both developed and emerging markets. US and China trade tensions continue to make headlines, developed market interest rates have trended higher, and global equity markets are mixed, albeit US stocks continue to reach unprecedented highs. While the future outlook is unclear, change and dispersion across markets is expected to generate opportunities for those businesses ready to capitalise.
Closer to home, we are seeing significant change and instability in our regulatory and political landscapes notwithstanding that they have been traditionally viewed as established fundamental pillars of the country's economic resilience. Though the findings and recommendations to come from the recent Royal Commission are yet to be published, it seems that greater regulation in the banking, superannuation and financial services industries is almost inevitable and similarly the fact that the country has had six prime ministers within the last eight years has raised concerns that Australia may not be viewed as the solid and reliable country that it historically has been. The effects of these shifting political and regulatory landscapes have contributed to potentially reduced confidence in Australia with investors, consumers and businesses generally predicted to engage in subdued levels of activity at least until the next federal election results are known.
Notwithstanding the fluctuating nature of the global and domestic economies, it seems that the key current issues facing general counsel in Australia continue to be those that have been identified in previous years; namely there continues to be greater expectations and pressure for general counsel to:
become more integrated with all aspects of their business and bring more to the executive table than pure legal advice or litigation support; and
provide more value with a stagnant or shrinking budget by providing more innovative and cost-effective solutions and leveraging technology to their advantage.
Wearing more than one hat
We often hear that general counsel and their in-house legal teams are required to support a growing spectrum of business risk, compliance, governance, operations and regulatory issues on a daily basis. They are being challenged to deliver on this growing mandate, to provide practical legal advice to support general business activity and proactively and collaboratively engage with their key business stakeholders. As a result of these challenges, the need for general counsel to wear multiple hats, acting as not only a legal adviser, but also as a risk manager and business leader that champions innovation and change, has increased considerably as general counsel continue to strive to help their organisations keep pace with the evolving business landscape.
The changes to the Australian business landscape have also contributed to the expectation that general counsel must provide their organisation with more than just legal decisions from the periphery, but rather are expected to have a comprehensive understanding of the commercial imperatives of the organisation so that they can present advice that harmonises legal knowledge with business acumen. As business leaders look to use the current economic environment as an opportunity for growth and innovation, general counsel are likewise being asked to use risk management as a tool to enhance business value given the unique position that general counsel have of being able to identify future opportunities and dangers over the horizon from a perspective that can balance both legal and business issues – a perspective that is usually distinctive to that of most organisations' board members.
Utilising technology
Whilst the notion of general counsel being required to 'do more with less' continues to be particularly relevant throughout 2018, it is also apparent that achieving this challenge and tweaking the existing operating model is not an easy task often due to head‑count, technology and budget pressures. As organisational leaders are being forced to consider and embrace the disruptive forces impacting their businesses, general counsel are similarly no longer able to 'bury their head in the sand' and rest on past practices but rather must look to become disrupters not the disrupted.
It is perhaps unsurprising that legal technology, as with other forms of modern computing technology, is viewed as having the potential to be a disruptive influence. This is particularly apparent given that improving in-house efficiency through technological means is reportedly predicted by general counsel to be a key strategy for raising legal department performance.
Whilst there are concerns that machines will take over legal jobs, we believe that the effective use of technological solutions will in fact ultimately improve the quality, cost and timeliness of legal services delivery and allow general counsel to focus on the most important issues facing their organisation rather than being consumed by certain mundane legal tasks.
Law through a wide angle lens
Given these various factors, the need for professional service providers to provide an aligned offering has never been more prominent. In much the same way that the expectations of general counsel have changed in recent years, the expectations of external legal counsel providers have similarly shifted. Clients are now looking for holistic support with their most important business initiatives and challenges, not just legal advice. This is the offering that KPMG Law now provides.
We deliver legal and business solutions as part of an integrated KPMG team, underpinned by commerciality, quality and technology. By working in unison with our Strategy, Consulting, Advisory, Deals, Tax and Risk specialists, our KPMG Law team is stronger and better, providing blended end-to-end solutions. We are also focused on deploying alternative legal services and innovative technology solutions that drive efficiency and better outcomes for our clients through our KPMG Legal Operations & Transformation Services. Streamlined legal and compliance solutions are delivered through our alternative legal services offering which aims to improve the performance, processes and quality of work of in-house legal teams – further improving the operations of the overall legal function.
KPMG Law is proud to sponsor the GC Powerlist for the third consecutive year. We warmly congratulate those general counsel selected for this year's GC Powerlist and applaud each of you for the vital role that you play within your organisation.