Zhong Lun Law Firm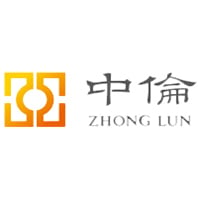 Happy New Year to you all! First of all we want to congratulate you on behalf of Zhong Lun Law Firm on your inclusion in the first ever GC Powerlist China and Hong Kong 2017, and extend to you our heartfelt new year's greetings. As co-host of this publication, we feel honoured and deeply grateful for the opportunities we have had to work with top-notch businesses such as yours.
Facing rapidly growing complexity in legal work, general counsels across the globe have accumulated widespread recognition for their innovative approaches, management savvy and trendsetting abilities. You and your peers are not only the reliable providers of timely and seamless in-house legal services, but also the driving force in the construction of internal supervision and risk management mechanism, the business transformation, the safeguarding of the businesses and the improvement of the competitive strengths of the companies. It's not farfetched to say that your work has given us a better business climate and your success paves the way for our success.
The competition is getting fiercer, while your dedication and spirit of enterprise makes you the forerunners in the industry, we believe that your companies take pride in your amazing achievements and that you will grasp every opportunity this era presents, shoulder even more social responsibilities and make even greater contributions to China's legal reform.
As headline sponsor, Zhong Lun was one of the first batch of partnership law firms approved to be established by the Ministry of Justice, and one of the largest full-service law firms in China. The firm practices in 21 areas, including capital markets/securities, real estate, private equity and venture capital, corporate/foreign direct investment, mergers and acquisitions, banking and finance, dispute resolution and intellectual property. Committed to providing comprehensive and integrated legal support for our clients' business activities, our firm, headquartered in Beijing, has offices in 15 cities around the world, with nine mainland offices (Beijing, Shanghai, Shenzhen, Guangzhou, Wuhan, Chengdu, Chongqing, Qingdao and Hangzhou) and six overseas outfits (Tokyo, Hong Kong, London, New York, Los Angeles and San Francisco).
Since 2013, Zhong Lun has won more than 300 awards with its business strength, excellent market performance and outstanding client services. For five consecutive years (2012-2016), it has been the Chinese law firm with the highest number of practice areas ranked by Chambers, including the highest number of practice areas with Band 1 rankings, and the PRC law firm with the highest number of recommended lawyers. In 2015, it was named Corporate & Finance China PRC Law Firm of the Year by Chambers. In 2016, it won The Lawyer's Asia Law Firm of the Year award. In 2015, the firm was crowned PRC Law Firm of the Year by International Financial Law Review. For two years running (2015- 2016), Zhong Lun was named by Asian Legal Business (ALB) as one of the Top 10 Law Firms in China and it was named by ALB as China Employer of Choice in 2013-2014 and 2016. For three consecutive years (2013-2015), Zhong Lun was also ranked the Best Overall PRC Law Firm by China Business Law Journal. In September 2016 it won ten awards at the China Law & Practice Awards, including China Firm of the Year and Pro Bono Initiatives of the Year, making it one of the most decorated law firms among all participating firms. Last year, Zhong Lun was ranked first among the Top 20 Chinese Law Firms and named Legal Pioneer for Internationalisation by Phoenix Global Affairs Unit. Besides this, Zhong Lun has won more than 70 awards for various deals. Our major deals include the Shanghai Disney Resort project, JD's acquisition of Tencent's e-commerce business, Focus Media's privatisation, Vanke and Blackstone's joint venture, the establishment of China Railway Development Fund and its first phase of fundraising, Hewlett-Packard and Unisplendour's US$2.5bn collaboration, WuXi AppTec's privatisation, Ping An Insurance Group's acquisition of Autohome shares from Telstra Corp, Bank of China (Hong Kong)'s Panda bond issuance, acquisition of OmniVision Technologies by a Chinese private equity consortium, the Thar II development project in Pakistan, to name a few.
We wish you all a more prosperous and fruitful 2017!