Baker McKenzie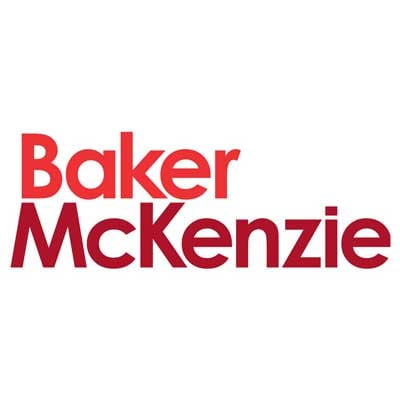 We are delighted to join The Legal 500 in recognising Argentina's top general counsel. For the third consecutive year, we are proud to present the GC Powerlist event in Buenos Aires to highlight and to celebrate the work that our colleagues at the leading national and multinational corporations do to navigate and manage the legal needs of their sectors and businesses.
Last year, we met under a different business climate. While uncertainty has been with us for some time, the concerns that we discussed last year were focused on the impact of new regulations on our own sectors and the initiatives required to drive potential investment into the country. Many of you I think would agree with me that today's uncertainty is more fundamental. We're not just asking ourselves 'what's next for our organisations or industries?' It's 'what's next for our country?'.
At Baker McKenzie, we have learned that the most essential skills that lawyers can have today is to be sufficiently agile in a dynamic, rapidly changing legal market. Since we cannot possibly reverse change, we need to know how to evolve with it, indeed thrive with it, rather than being disrupted by it. In other words, the job of a lawyer in the 21st century is to anticipate the challenges that our clients will face, not just today, but two, five, and even ten years down the line.
The sources for these challenges can vary. On the one hand, we have the reality of geopolitical instability and challenges that can influence regulatory frameworks. On the other, we have technological advances and the impact they are having throughout our industry. To meet these challenges, we do not merely need to respond to them. We need to get ahead of the curve – as quickly and intelligently as possible.
At our firm, we have summarised this with the phrase, 'The New Lawyers', to describe ourselves.
'The New Lawyers' focus on the impact of their work on clients' and colleagues' businesses and lives. They know their clients' business like it is their own. 'The New Lawyers' are curious, they are always looking ahead by asking insightful questions. 'The New Lawyers' think creatively to provide clarity and simplicity in a complex world. They are not only lawyers, they provide business solutions.
In Argentina, we are expecting the presidential election to create a complex year for businesses that will require a close monitoring of current events as they unfold. As lawyers, however, we are used to this uncertainty. It is why we keep our ears close to the ground and listen closely to our clients' challenges and concerns.
We have assembled a team of lawyers that is truly first class. They are experts in their industries, practice areas, and work tirelessly to provide you with the excellent legal advice that has characterised our firm for 40 years here in Buenos Aires.
We thank our clients for trusting us and it is a great honour to recognise the work that all of you perform as general counsel. Your commitment to excellence inspires us daily to continue going above-and-beyond for the people and communities we serve.
We look forward to continuing to develop great work together, tackling new challenges, and helping you navigate this complex business world.
Thank you.