Elias Neocleous & Co LLC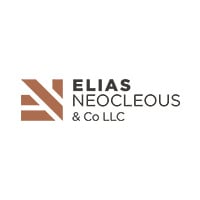 We are delighted to sponsor The Legal 500's inaugural GC Powerlist Greece and Cyprus together with our friends and colleagues at KLC Law Firm in Athens.
Congratulations to everyone who made the list.
All over the world there is increasing uncertainty and conflict, as people and businesses continue to feel the effects of the global financial crisis. Some ten years after the crisis, which affected people in Cyprus and Greece particularly badly, there has been no return to the prosperity and security of the pre-crisis years and there is scant confidence that the stability of the global financial system has been restored. Many people feel, with some justification, that the current political and economic system is not working for them, and they are losing faith in governments and institutions that they trusted.
Against a backdrop of tight economic conditions and ever-increasing regulation, businesses and the individuals who run them are under enormous pressure to deliver results. Both globally and closer to home there are numerous examples of businesses that have cut corners, taken excessive risks and even, in some cases, engaged in outright dishonesty. General counsel and in-house legal teams play a critical role in the maintenance of business ethics and protecting the integrity of businesses and markets. However far artificial intelligence, technology and new business models may advance, nothing can replace the ethics and integrity that are the hallmark of our profession.
Elias Neocleous & Co LLC is a young firm with a distinguished ancestry. It is built on the solid culture, expertise and client base laid down by our legacy firm over more than fifty years. We succeeded in completing the transition to the new firm with no interruption to the service we provide, and our clients embraced the change. However, our ambition goes much farther than re-creating the old firm. In today's fast paced corporate world, professional firms must be business advisers – they need to keep up-to-date with the latest developments in order to advise their clients effectively, and need agility and flexibility to respond immediately to clients' needs. We aim to achieve these goals by modernising our internal processes and harnessing the power of technology to replace traditional ways of working and deliver legal services faster, more efficiently and with more added value. The move to the new firm has given us the freedom to reconsider everything we do, but any changes we make will respect the fundamental values of integrity, commitment and teamwork that have formed the basis for our success and made our firm a great place to work.
Before the global financial crisis the demand for legal services in Cyprus was so great that lawyers could not only survive, but also prosper, without any regard for client service. Too much of the demand was from investors who sought to abuse Cyprus's status as a reputable financial centre and the facilities it provided. Regulation is now far more rigorous and effective than in the past and the unscrupulous operators are being driven out, a development we greatly welcome.
Our business model is based on providing high-quality, responsive service to our clients which adds value to their business. We aim to provide practical, concrete action-based advice that will help them to achieve their objectives, not inconclusive theoretical statements of the law. We welcome the increased importance and influence of in-house legal departments and we work with them to add value to the businesses they are a part of. We encourage our people to be deal-makers, not to put obstructions in the way of transactions, but instead help them find ways to resolve potential issues and manage risk. We work as a team, and we are an unashamed meritocracy, setting the highest standards for our staff and providing them with the best rewards, training and professional support, and unlimited career prospects.
We have always believed, and the events of the past few years have reinforced that belief, that our good name is our most important asset. Our objective is to be a dynamic, innovative firm with the highest standards of integrity and ethics, working for clients who genuinely share our values.
We look forward to working with you.
KLC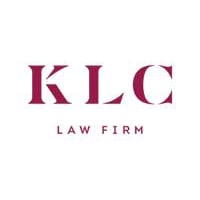 It is a great honour for KLC to sponsor The Legal 500's GC Powerlist for Greece and Cyprus which takes place in Athens for the first time. Congratulations to everyone who made it into this year's list!
General counsels (GCs) today bring more to the table than just their legal knowledge and expertise. The role of the GCs has rapidly evolved to keep pace with the changing needs of the businesses they support. Acting increasingly as advisors to the CEOs and senior management teams, GCs do not just identify risks and provide legal assessments but contribute significantly to the formation of business strategies and compliance policies. This has been especially the case in Greece during the last years of the grave debt crisis and economic stagnation. Having to cope with complex and diverse issues in a volatile context, GCs have been called upon to maintain a high quality in the procurement of legal services within tight budgetary limits on legal fees.
In such a challenging environment KLC has achieved in maintaining and further developing existing, but also establishing new, strong and long-lasting relationships with corporate clients and their GCs. In particular, KLC has been instructed by and appointed on panels of preferred external legal advisors for multinational groups, international financial institutions, credit institutions, privatisation agencies as well as corporations originating from a variety of industries and jurisdictions.
As a full service law firm, KLC has effectively supported its corporate clients in all practice areas by providing commercially astute advice on contentious and non-contentious matters and contributing to the development of strategic directions within the relative legal and regulatory frameworks. Our client-oriented approach and the coherent internal structure of our team enable us to cater for the needs of our corporate clients in a responsive and efficient manner. KLC's competitive advantage is the specialisation of our highly qualified and experienced lawyers in various legal areas and at the same time the ability to combine our expertise from various fields and practices in order to provide comprehensive and business oriented legal services.
On the above premises, all practices of KLC have been busy in the last 12 months, engaged in high-profile privatisation and M&A projects, large-scale international arbitrations and commercial litigation cases, complex project finance and debt restructuring transactions. In parallel, we have continued supporting numerous corporate clients by providing on-going advisory services covering all the legal spectrum.
In an ever changing economic and business landscape, our dedication to the legal profession and primary devotion to client service through a well-bonded team of specialised professionals aims at meeting the expectations of our clientele and building a trusting and successful relationship. With this sponsorship of The Legal 500's GC Powerlist, we hope to draw attention to the outstanding work being done by in-house legal professionals and the sophisticated legal expertise that they develop for their respective companies, which contributes significantly to the legal function and business growth in general.