Dentons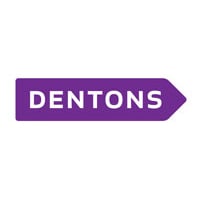 The Italian economy is starting to recover after several years of hard times. Foreign direct investment is on the rise and we are seeing growing interest from both institutional and industrial investors in the Italian market.
One big area of interest for investors is the large stock of non-performing/semi-performing loans on the books of major Italian banks (currently this stock exceeds €330 billion). In the next two to three years, we can expect significant growth in distressed M&A activity across all sectors, particularly in corporate, real estate, and energy. Furthermore, the government's recent reform of labour laws and other measures have created a better environment for employers and helped make the market more investor friendly.
Italy remains the country in Europe with the largest number of lawyers with 273,132 registered lawyers as of 31 December 2015 (vs 60,223 in France and 160,000 in Germany). The legal population has doubled in the last ten years. This growth has coincided with the peak of the economic crisis resulting in a significant decrease in the average earning per lawyer.
The trend to bring in house some of the legal work that was previously outsourced to law firms has continued. This applies not only to large companies – some of which have large legal teams competing in size with top Italian law firms – but also to medium size companies that have created small legal teams to deal with core activities, while outsourcing mainly non-recurring work, such as M&A and litigation (administrative, employment and civil).
The quality of in-house legal teams has improved significantly over last few years and this has driven a change in the selection process for law firms, where quality and expertise are becoming the main drivers, rather than relationships. This has resulted in a concentration of the market, and small law firms – with the exception of very specialized boutiques – are struggling to compete for medium to large clients.
The pressure on rates has continued to grow not only given the reduced budget for legal expenditure in most companies, but also due to the 'excessive' offer of legal services that has pushed some law firms to offer very low rate. This however has affected the quality of the services and therefore a number of clients are reconsidering this approach.
While in the early 2000s, international law firms were leading the legal market, it appears that now many have lost their way in Italy. Several magic circle firms significantly reduced their presence in Italy after the crisis. US based law firms, with very few exceptions, have never made major inroads into Italy.
Most international law firms have significantly reduced their presence in Rome and some have closed their operations there to focus only on Milan. This has impacted the large semi-public companies and medium size companies headquartered in Rome, which no longer benefit from the breadth of legal services offered in Milan.
Dentons is moving in the opposite direction. Since opening in Milan in October 2015, we have attracted a team of experienced lawyers well known in the Italian market. We are now planning to open in Rome before the end of 2016. We will continue our growth by bringing on board more top lawyers to consolidate our areas of practice.
Dentons' approach to the Italian market is to provide clients with high quality services, which combine the flexibility of top domestic law firms with the best features and standards of international law firms. This is possible because of Dentons' polycentric model which combines international vision with local market knowledge and business practices. Dentons avoids the rigid structures of international law firms which entail high structural costs (which are evidently reflected in fees) and often discourage the best talent from joining.
We offer a new way of partnering with our clients, blending the technical competence of our lawyers with a commercial approach to legal advisory which makes us go the extra mile to support in-house counsels in achieving their companies' goals.
This is why Dentons is a proud sponsor of this publication which recognises the importance of in-house counsels in our market. Together we can drive the legal business forward.
Congratulations to everyone who made it into this GC Powerlist.