Al Tamimi & Co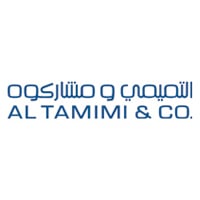 Over the past year, we have seen a continued trend in the modernisation of markets across the Middle East, with the aim of attracting and retaining foreign investment. The need for economic diversification continues to be at the top of the agenda for governments across the region as nations seek smarter alternatives for economic growth and viability.
Diversification remains a key success factor for many of the GCC countries. Dubai and the UAE is a strong example as it continues to benefit from a diversified economic strategy and other countries in the region are following suit.
Saudi Arabia is also making good progress with its diversification plans. The Kingdom launched its 'Vision 2030' plan in 2016, identifying key strategies to reduce reliance on oil as the primary driver of economic growth.
Egypt has renewed its focus on structural reforms necessary to support strong economic growth. The next phase will include a new investment law, a bankruptcy law and other reforms to reduce regulatory overhang and improve the ease of doing business.
Oman is expected to adopt a new Foreign Capital Investment law in order to encourage greater FDI in the country and support the government's ambitious economic diversification plans.
Kuwait's Vision 2035 is also aimed at transforming Kuwait into a financial and economic hub both in the region and globally.
In line with Qatar National Vision 2030 and the hosting of the 2022 World Cup, Qatar has taken measures to stimulate many of its vital sectors by providing financial support and issuing related regulatory legislation and incentives.
Bahrain has adopted a rather liberal approach to foreign investment, which has resulted in a marked increase in FDI. In 2016, the country secured an estimated USD 280 million in FDI flows, one of its best years to date.
The introduction of VAT across the GCC has been a hot topic for many businesses. Saudi Arabia and the UAE continue to lead the GCC VAT implementation drive, with an expectation that all GCC countries implementing the tax within the agreed timeframe of one year from 1 January 2018.
As the priorities of governments are changing, with regulation being introduced to match these, so too is the role of the GC and their teams. Traditionally seen as the medium between corporates and law firms, GCs have become key to the decision-making process and are being tasked with more responsibilities to ensure strategic objectives are achieved, both legal and commercial. This of course has come at a time when there are increased pressures on budgets with greater expectations of output.
As we look ahead, we are excited about the opportunities that diversification will create but are also acutely aware of the pressures these will bring on GCs and their teams. Our focus therefore on providing in-house legal teams with greater support and ensuring that our advice is commercially sound is more critical than ever before.
On behalf of Al Tamimi & Company, I congratulate everyone that has been acknowledged in this year's GC Powerlist. It is a great achievement and one that highlights the importance of in-house teams in helping to shape the legal profession in the Middle East.
We look forward to continuing to be by your side in your success.