DLA Piper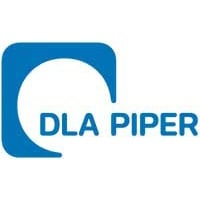 DLA Piper is delighted to once more sponsor the GC Powerlist Africa Teams. It is a benchmark for excellence and it plays a critical role in recognising the general counsels and their teams that are driving the African legal profession forward. We congratulate you for being featured on the list for 2018.
In the last 12 months Africa has not stood still. Whether it be in terms of new political leaders, shifts in macro-economics, or changes in legislation, all of these impact the way that businesses operate. What impacts on business inevitably also impacts on your role. Navigating these changes still need the more traditional, reactive side to the role, but increasingly you are becoming strategic business advisors.
What this means today is that you are expected to provide businesses with commercially driven solutions, contribute to business strategy, support leadership in the execution of business plans, ask tough questions, be an ethical sounding board, and promote good governance and compliance throughout the business. Many of you are facing mountainous workloads as you take on a more pro-active, guardian-esque role on behalf of your organisation's leadership, and this requires a very practical, pragmatic approach to the tasks that cross your desk. At the core, this could not have been done without the support from general counsel, legal departments and in-house counsel that not only help in delivering on business expectations, but also act as a sounding board behind the scenes.
Maintaining a constant watch on the changes happening in country, and across the continent, is a real challenge. You are expected to assess the potential business implications, then present valuable insights to your boards and leaderships, revealing the possible scenarios, and making recommendations as to the best way forward for the business. As trusted advisors to your CEOs you are having to make quick strategic decisions daily that often have significant implications for the business. When the business wants an answer, it is you that must assess the risks, and question whether the business can survive the consequences of the recommendation you make, and then you have to stand by your call.
You can only do this if you can trust the advice you have been given, as advisors that means we need to understand your business, ensure our information is relevant, gives perspective, is legally sound, is on time, and, of course, stays within budget! We also know that you do not have time to read volumes of information, so advice needs to be not only on point but succinct. As external counsels we need to step up and ask how we can help you. We also need to make sure that we keep on reminding you ahead of time that you need to give the necessary feedback, documents, or briefs, because your focus is split on a hundred different things.
Whilst we are seeing leapfrogging technologies being pioneered in the business world in Africa, for example mobile money payment systems and micro grid battery storage technology we are also seeing it impact the legal profession. Over the last decade technological developments in the legal sector have resulted in Artificial Intelligence (AI) based dispute resolution tools such as e-discovery, technology assisted review (TAR), online dispute resolution, and the advent of smart contracts among others. Today, the development of and incorporation of automation, and AI-based technologies into a business, whether in-house, or through external legal support. Not only is this enabling greater efficiencies and time savings but is changing the very way we approach and deliver our work.
By embracing the efficiencies offered by technology, you are able to free up more of your valuable time for strategic pursuits. This will enable ever further contributions to your organisations and the enhancement of your roles and positions as leaders and trusted advisor to your boards, and chief executives. Those legal teams that are making the best use of these technologies are already featuring on the GC Powerlist and in the years to come we can expect this trend to continue.
Congratulations once again for being recognised as the leading legal teams in Africa!