Elias Neocleous & Co LLC i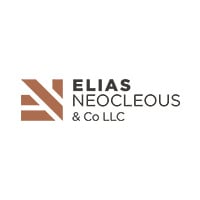 Dear Friends, Colleagues and Partners,
It is a great pleasure and honour to sponsor The Legal 500's GC Powerlist: Greece and Cyprus Teams in conjunction with our esteemed friends and colleagues at KLC Law Firm in Athens.
I seize the opportunity to congratulate everybody who made the list and to wish you all a great event!
The global economic uncertainty I spoke of at last year's event shows scant signs of the 'green shoots of recovery', a phrase which the former UK Chancellor of the Exchequer Norman Lamont is credited with coining during his country's deep recession in 1991.
However, tens of millions of people in the USA, Europe and Latin America feel disenfranchised and adversely affected by the consequences of the 2008 financial crash, the worst social and economic crisis since the Great Depression of the 1930's.
The current constitutional turmoil in the UK Parliament also adds to the economic tensions and polarisation of different interest groups in Britain and throughout Europe and no one can accurately predict the financial consequences for their citizens or international trading partners.
Excessive risk taking, lack of effective forensic auditing, poor corporate governance and, in some cases, outright fraud have all contributed to the general public's widespread distrust of the corporate world and banks.
'The profits are privatised whilst the losses are socialised' as many pundits commented.
It is against this background that the pivotal role of general counsel and in-house legal teams is ever more paramount towards safeguarding the probity and ethical business conduct of the organisation, both in the letter and in the spirit of the law for the benefit of all stakeholders.
Technology, however advanced, must never be held up as an excuse for or substitute of trustworthiness, fairness and ethical behaviour.
Although a relatively young firm, Elias Neocleous & Co LLC has a prominent history, steeped in expertise built up over half a century from modest beginnings by our legacy firm with a distinguished client list.
Though not without challenges, we are today proud that we have successfully completed the transition to the new firm with no service interruptions or loss of clients who all enthusiastically embraced the change.
Our strategy now is to build upon the principles and traditional work ethics of our old firm whilst simultaneously utilising the latest technologies and management procedures to deliver our clients high quality legal advice at 'cheetah fast' speed.
Our entire team has adopted this new dynamic culture recognising that it is a 'win-win-win' approach for our clients, ourselves and, most importantly, for the community.
Our clients value our 'hands on' results-based advice for which we stand fully accountable at every level in the firm.
It is this 'peer group pressure' within our firm which brings out the best in our people who are our major asset.
Through my experience I have recognised that the famous four P's of any business marketing namely product, price, place and promotion are incomplete without the addition of a 5th P which is people.
We seek to attract, retain, develop and reward the best minds and talent so that together as one collaborative team working in a genuinely meritocratic environment we can deliver the best service possible to our clients in every practise area.
In previous decades, Cyprus was perceived as a 'soft touch' from a regulatory perspective whereby legal practitioners often felt pressurised by unscrupulous investors seeking to exploit the island's status as a respected and well-governed financial centre.
Today, and especially since Cyprus' full membership of the EU, the regulatory environment in general and the financial services industry in particular is far more robust so that dishonest actors are being removed from the stage, a trend which we greatly welcome.
With this new dynamic 'Blue Sky' thinking, we look forward to working closely with all clients who share our ethos and value system in order to deliver mutual prosperity and success driven by the highest standards of integrity and ethical legal services.
Sincerely Yours
Elias Neocleous
Managing Partner
KLC Law Firm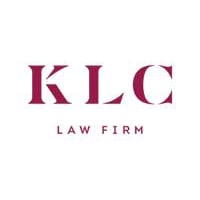 Strong relationships, forward legal thinking, united team: from our perspective, these are the essential ingredients for efficient, high-performance organisations, for efficient, high-performance teams.
This year's GC Powerlist for Greece and Cyprus, which KLC has the honour to sponsor for a second time in a row, fully supports and reflects the above statement. Legal teams featured in this year's list have demonstrated the capacity and focus to add true value to their businesses. This is happening against a background of urgent challenges that Greece has to face in an ever-changing economic, political and social environment combined with landmark changes to certain material fields of legislation.
Just to mention a few:
• In the field of corporate law, recently adopted Law 4548/2018, which came into effect as of 01.01.2019, reformed Greek legislation regarding Greek Societes Anonymes and also incorporated the provisions regarding issue of bond loans previously included in Law 3156/2003; moreover, Law 4601/2019 introduced an integrated regulatory framework on companies' transformations from a corporate law perspective;
• in the area of capital markets law, amendments have been introduced and will be further established by new Prospectus Regulation (EU) 2017/1129; in addition Law 4514/2018 incorporated MiFID IΙ Directive into the Greek legislation in January 2018 and also introduced certain amendments to Law 3461/2006 relating to takeover bids;
• the civil procedural landscape in Greece was drastically altered by Law 4335/2015, which introduced various amendments to the Greek Code of Civil Procedure enacted on 01 January 2016;
• the General Data Protection Regulation (GDPR – 2016/679) directly applicable in all EU member-states since May 2018 poses additional challenges to in-house legal teams of companies that have to establish efficient mechanisms to ensure compliance with the new data protection framework.
Last but not least, significant changes throughout the regulatory framework of taxation continue – often unexpectedly and extraordinarily – due to the fiscal crisis which the country faces in recent years as well as the obligations undertaken as part of the bail out schemes and agreements signed with Greece's creditors. Despite all such changes, tax legislation still remains largely fragmented and therefore expertise in tax law is still highly appreciated by owners and managers of all types of businesses.
Within the above changing legal framework, organisations do not only require their legal teams to have deep knowledge of legal provisions as in force from time-to-time, but they urge them to deliver solutions, simply and effectively. This presupposes that in-house legal teams understand the business, understand the risks, understand the objectives and visions and stay committed to them.
Moreover, at a time when boards are increasingly focused on managing legal spending, it is vital that in-house lawyers can identify the most cost-effective way to engage their external lawyers and establish strong, long-term relationships with them so as to consistently provide the business with the best commercially-aware legal advice.
In such a challenging environment KLC has been able to maintain and further develop existing, but also establish new, strong and long-lasting relationships with corporate clients and their legal teams. KLC continues to consistently support its corporate clients in all practice areas by providing commercially astute advice on contentious and non-contentious matters and contributing to the development of strategic decisions within the relative legal and regulatory frameworks. KLC's competitive advantage is the specialisation of our highly qualified and experienced lawyers in various legal areas and at the same time the ability to combine our expertise from various fields and practices in order to provide comprehensive and business oriented legal services. Our devotion to client service by a well-bonded team of specialised professionals aim at meeting the expectations of our clientele and building a trusting and successful relationship.
Experience has taught us that delivering high quality services requires close collaboration with the colleagues who know our clients best, being a vital part of their organisation. Looking through this year's Powerlist and reading – and in certain cases having first-hand knowledge – about the astonishing work done and excellent results achieved by those highly skilled and efficient colleagues, tells me we can continue to learn a lot from the modus operandi of the in-house legal teams.
Having said that, congratulations to all legal teams featured in this year's list!