Gilbert+Tobin
Johnson Winter & Slattery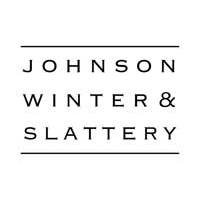 With significant regulatory changes coming into effect and the spotlight staying firmly on culture, ethics and one's social licence to operate, compliance remains a critical issue for Australian businesses.
Regulators have had a political mandate to be more active, which has created an increasingly sharper focus on sustainable and socially acceptable business conduct, with unethical behaviour being publically pursued and punished.
The Royal Commission into Misconduct in the Banking, Superannuation and Financial Services Industry revealed sweeping shortcomings among many industry participants sparking political and regulatory action to restore trust in the financial sector. Regulators now have the resources to increase investigative activity, resulting in an increase in prosecutions and civil penalty proceedings. The publicity surrounding these activities means corporate behaviour, culture and compliance remain a key focus for boards and senior management across all sectors.
The Australian Government has also announced new legislation to better expose corporate misconduct with proposed reforms to enhance protection and rights for whistleblowers and a comprehensive review of Australia's white-collar crime laws.
The increased scrutiny on Australian businesses is throwing more challenges at general counsel who are already operating across an ever broadening spectrum of business issues. The role of the general counsel today is not just about delivering legal advice. They are also responsible for compliance, business risk, governance, operations and regulatory issues; bringing legal knowledge and business acumen to help businesses navigate through future risks and opportunities.
Like the private sector, many general counsel are also feeling the pressure to do more with less as they balance a tightening budget and expanding mandate. It is therefore no surprise that technology and innovation are increasingly becoming a priority for general counsel looking for ways to deliver quality legal work faster and more cost effectively. Technology will free in-house lawyers to focus on business critical issues, leaving the low value legal work behind. This is likely to serve as a further catalyst for the general counsel role to continue evolving to be less about legal advice and more focused on strategically steering the business forward.
The Legal 500 GC Powerlist is one of the few industry directories that recognises the talent of Australia's corporate counsel as they navigate these industry changes. As a proud sponsor of the 2019 GC Powerlist, Johnson Winter & Slattery is pleased to play a small part in highlighting the critical role in-house counsel play in the achievements of their organisations. We look forward to continuing to collaborate with our clients as we both seek to deliver greater value to the business community. Congratulations to those ranked in this year's The Legal 500 GC Powerlist.
About Johnson Winter & Slattery
Johnson Winter & Slattery is an independent national Australian law firm with over 60 partners and offices across Australia. We advise major Australian and international corporations and investment funds on their most challenging transactions and disputes within Australia and surrounding regions.
An appropriate blend of legal know-how and commercial acumen lies at the heart of effective and valuable legal counsel. Through working closely with clients, getting to know their business, and appreciating their commercial parameters and objectives, Johnson Winter & Slattery ensures its approach is tailored to deliver cost-effective commercial outcomes. A partnership ethos of service, technical excellence and collaboration ensures the most relevant specialist expertise and experience is brought to bear on every assignment.
McCullough Robertson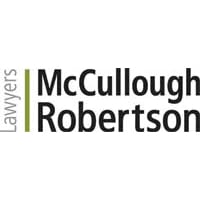 McCullough Robertson wholeheartedly congratulates all individuals on being named part of the GC Powerlist: Australia for 2019.
This accolade reflects the instrumental role each of you play in your organisation, particularly in a time of endless disruption – both internally and in the external business landscape.
With ever changing business priorities and expectations, the role and skillset of the general counsel is evolving. Increasingly, the job description includes the responsibility of more than just the "day job" of purely legal work. You are required to be part of general business considerations, be mindful of new technology to improve process efficiency, and sustainably lead teams of high-performing lawyers. The role requires you to be a well-rounded professional, with skills beyond legal technical excellence.
McCullough Robertson is firmly committed to supporting the holistic growth and development of legal professionals through our executive education program, tomorrow's GC. Australia's first-to-market course focuses on equipping the leaders of tomorrow with the soft skills and knowledge required to thrive in their role – now and into the future.
Over the 12 month program of professional coaching and upskilling, participants work with industry leading facilitators on areas such as personal leadership and wellbeing, unlocking the potential of teams, enterprise leadership, and managing disruption through innovation and project management.
For further information or to register your interest in being part of tomorrow's GC visit:
www.mccullough.com.au/tomorrowsgc/
Again, congratulations to all individuals listed in the GC Powerlist. It is a great accomplishment and you should be extremely proud of your efforts. We look forward to watching you continue to flourish and inspire in your vitally important role.