Susan Schneider
| Virgin Australia
General manager – legal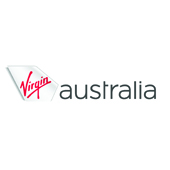 'Since commencing operations in 2000, Virgin Australia Group has developed into a real alternative to Qantas. Selected as the acting chief legal officer for the Group while Dayna Field was taking parental leave, Susan Schneider was responsible for the day-to-day legal operations of the Group and for engaging with the executive leadership team and the board. Schneider commands a high level of respect and admiration for her attributes that include, but are not limited to, an extensive knowledge of Group affairs, legal expertise and commercial acumen. She has the ability to make authoritative decisions quickly.
In the past 12 months she has led the legal function of the Group through a number of transformative matters including negotiating a long-term cooperation agreement with Virgin Atlantic for services between Australia and the UK and Ireland; leading negotiations with the ACCC to settle an investigation into potential breaches of the Australian Consumer Law and an Australian first in the successful completion of a trial to deliver sustainable aviation fuel through Brisbane Airport's general fuel supply system.
Schneider has accrued a number of different roles during her time with Virgin Australia – which began in 2012 as a senior legal counsel – and has seen her awarded promotions including to the acting deputy general counsel between 2013 and 2015 and subsequently general manager – legal in March 2017 and acting chief legal officer in 2018. In this role she leads the group's legal, workplace relations and privacy teams whilst holding responsibility for ensuring they provide strategic and commercial legal and advisory services to all operations of Virgin Australia. In leading these teams that have been highly acclaimed within the market in recent years, Schneider is also credited for ensuring the teams adopt the latest technology and better ways of working to drive efficiencies internally. With such achievements, it is unsurprising that Schneider's talent and credentials have seen her undertake one of the most prominent positions in the Australian in-house legal community'.