Dentons
Congratulations to you all for ranking in The Legal 500's GC Powerlist China Teams 2018! Your team has provided strong support for the operations and investments of your company. In the meantime, your efforts and outstanding achievements have also promoted the healthy growth of the entire legal profession in China and enabled Chinese companies to have the same internal protection system as leading global companies.
As lawyers, we are an extension of in-house legal team work, and your professionalism and efficiency put forward higher requirements for our professional competence and enable us to work more closely than ever before to assist companies in achieving their management and business goals through our joint efforts.
Nowadays, Chinese businesses are engaged in more and more cross-border economic, trade and investment activities. How to help them obtain one-stop and high-quality legal protection worldwide is the goal of our efforts. Dentons has grown rapidly over the past few years. Now we have more than 170 offices and more than 9,000 lawyers in nearly 80 countries worldwide. Relying on the power of technology and the efforts of our regional management teams, more than 600 elite firms around the world have joined our Nextlaw Referral Network, which is a powerful complement to Dentons Global Legal Service Network and allows our clients to receive professional legal services from Dentons or a trusted local law firm wherever they go.
We care about your experience during your collaboration with us. In addition to the continuous improvement of our professional competence, in 2015 we founded Nextlaw Lab, the industry's first and leading legal technology and innovation advisory, and invited clients to participate in the design of many of its products, so that its resulting solutions can actually improve the workflow and work efficiency of in-house legal teams.
Dentons Shanghai office was founded in 2001. After years of efforts, we have grown into an important legal service team in Shanghai. Now we have more than 400 professional lawyers, 170+ of whom have experience of studying or working abroad. Many of our colleagues have been recommended by major rating agencies, and many of our projects have been rated as outstanding deals by these rating agencies. We could not have received these honours and awards without the trust and support we have been given inside and outside the industry.
Lastly, as a joint publisher of The Legal 500's GC Powerlist China Teams 2018, congratulations once again to everyone! We hope you realise your ideals and ambitions as legal practitioners and play a leading role in driving the growth of the legal industry!
Juris Legal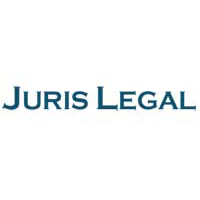 We at Juris Legal are proud to extend our support to The Legal 500's GC Powerlist China Teams 2018, and offer heartiest congratulations to the legal teams recognised in this Powerlist. Your immense efforts and dedication have contributed greatly towards building the stature of the legal profession in China and deservedly gain recognition in this prestigious forum.
Increased market access opportunities globally afford a wealth of possibilities to firms wishing to do business with Chinese partners. To assist in creating a business friendly environment, the legal community will play an integral role in shaping and facilitating the growth of mutually beneficial partnerships in the coming years. In light of this, The Legal 500's GC Powerlist China Teams event is the perfect forum for bringing together legal professionals from all across the globe and having them interact in order to build a strong base upon which lasting relationships can be forged.
At Juris Legal, we understand how to get deals done across borders and involving multiple jurisdictions. Our teams navigate and coordinate competing legal requirements and over-lapping regulatory issues in multiple jurisdictions to give our clients a seamless transaction and an effective result.
Juris Legal is a full-service law firm headed by Mr. Rupin Pawha. Mr. Pawha read law at Oxford University and is also the author of two books published by LexisNexis: Hundred Maxims and Key Legal Principles.
The Legal 500 has consistently rated Juris Legal as a 'Leading Firm' and recommends its lawyers in the corporate and M&A and projects and energy sectors.
Whether a client is seeking to establish or expand a manufacturing or marketing presence in a foreign jurisdiction (more specifically, in India), acquire an existing foreign operation from a foreign owner or enter into a joint venture with a local partner, Juris Legal has the experience to assist. Our lawyers are experienced in conducting the attendant negotiations, advising with regard to local law issues and preparing the necessary transaction documents, in each case, with the goal of effecting transactions consistent with the client's expectations.
We have assisted in numerous multimillion-dollar cross-border transactions. Details of our practice may be found on our website: www.jurislegal.org.
Blackstone Chambers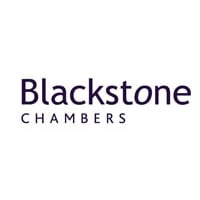 Blackstone Chambers congratulates all of the in-house legal teams recognised in The Legal 500's GC Powerlist China Teams 2018.
Blackstone Chambers is a leading set of barristers based in London. Members of Chambers offer expertise in the international arena across a range of specialist areas, including arbitration, commercial litigation, financial services, publica and regulatory law and international law.