Bech-Brunn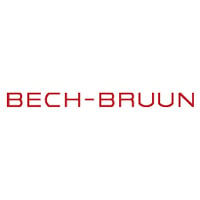 A big congratulations to all the legal teams selected for this year's GC Powerlist Nordics Teams. Everyone on the list has in their own special way demonstrated an innovative approach to the legal function, which is decisive in a time where we experience a change in the role of the legal counsel.
At Bech-Bruun, we are pleased to be able for the second time to present the GC Powerlist Nordics Teams together with The Legal 500. We want to congratulate both the legal in-house teams which were nominated and the teams which made it onto the list.
Legal work is undergoing constant change. Not only in law firms, but also in companies' legal departments. We hear this from our clients and we experience it ourselves to a very high degree in Bech-Bruun, where our clients, in addition to broad legal expertise, to a higher degree demand more in-depth insight into business strategies and financial understanding. This new focus builds new expectations for our skills as legal specialists. At the same time, it forces us in a positive way to turn our focus inwards and take a closer look at our current way of handling tasks and how, with new perspectives on our work, we can create the decisive value to match the needs of our clients.
If we turn our attention towards Danish businesses, we can also see considerable change. Not only do many in-house lawyers experience increasing demand for new skills such as business understanding and strategic insight1, we also see considerable changes in the capacities of legal departments. In the past ten years, the number of in-house lawyers has increased dramatically2 . In 2004, 400 lawyers were employed in Danish organisations. In 2015, this figure had increased to almost 1,500 lawyers. And there are many indications that the development is continuing – and justifiably so. A well-run internal legal department creates huge value for the business.
But when the legal department is undergoing changes, innovation will be the key factor in being able to continue to add value to the overall business. It may, however, in many cases be difficult to ensure the proper innovative thinking and to know how precisely this is to be ensured. Especially when this development makes demands for entirely new skills outside the traditional field of expertise. This may make it necessary to carefully consider whether and how the legal department may through innovation and development be able to strengthen the department's contribution to the company. How does the legal department maintain its active role in the value creation? How does one ensure that the legal department has the right composition and is properly prepared to work with new fields of expertise?
At Bech-Bruun, we acknowledge that the current market is influenced by changed requirements for the legal services we provide. We know that value-creating consulting is no longer based solely on legal specialisation and a high level of expertise. In addition and to an equal degree, such consulting is based on an in-depth understanding of our clients' businesses and markets. In order to respond to the development in the markets, we have launched a number of internal initiatives and change processes designed to contribute to strengthening our employees and the advice we provide in a number of important areas. This is ensured, among other things, through education designed to provide us with real and in-depth understanding of our clients' businesses. And by creating a structure designed to ensure that we cooperate to a much higher degree across practice groups to obtain the best possible use of our resources to the benefit of our clients.
We also know that many in-house lawyers want to respond to this development by, among other things, becoming better at showing how they create value to the business. Consequently, we are really pleased to be able to offer new and exciting courses in our Academy Client programme again in 2017 focusing on the new skills demanded by many in-house lawyers as well as to once again offer our high-level General Counsel Programme focusing on how general counsel may become fully prepared for the new changes and challenges.
We are looking forward to working with the many new possibilities resulting from the changes – and not least to continue our good working relationship with the many in-house lawyers we work with on a daily basis and naturally also to meet the ones who we have not yet had the pleasure of working with.
And once again; a big congratulations to everyone on this year's GC Powerlist Nordics Teams.
Castren & Snellman
When the The Legal 500 called and asked whether we would like to be involved in the GC Powerlist, it wasn't hard to answer yes. Throughout my long career, I have served as the right hand to many general counsel, and I have a great respect for the work they do. It feels wonderful that now, through the GC Powerlist, we will be able to shed light on the great contribution general counsel make to the success of the companies they serve.
The world is changing rapidly. The companies that were on top at the start of my career looked very different to the ones on top today. New companies are being started every day, and they are growing and going global at an increasingly rapid pace. The tough challenges – and hot opportunities – in companies today include compliance, governance, privacy and data security.
It has been a long time since general counsel could be satisfied with just looking after their own back yard. Being a general counsel today calls for an wide understanding of the business of one's own company as well as of the megatrends that will unavoidably alter the landscape companies operate in – whether they like it or not. Curiosity and enthusiasm for new things are more important traits for lawyers than ever, regardless of whether you are an attorney or an in-house counsel.
My experience is that the best ideas are created by innovating together, by joining forces to create a vision. Co-innovation has brought an entirely new twist to my own work. It is a great feeling to see the spark of enthusiasm in your client's eye and to have helped feed their curiosity towards the future.
The opportunities of digitalisation – a megatrend that is affecting businesses across the board –is an area for development that is shared by both law firms and in-house teams. According to Radiant Law's recent study, more than three-quarters (78%) of general counsel lack separate budgets for process and technology services, despite exactly the same percentage identifying a 'compelling need' for them. Nonetheless, two-thirds of GCs had invested in process or technology with an external supplier in the last two years.
The same trend can be seen in law firms. We are digitising our operations and have turned a keen ear to the thoughts general counsel have about how we can find entirely new ways of doing things in the future.
Finally, let me congratulate all of you who made it onto the GC Powerlist. You are rock-solid trailblazers in your field!
Selmer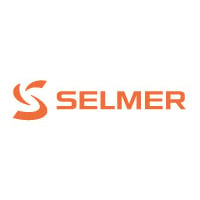 During my career with the Boston Consulting Group I have worked with executive management in a wide range of businesses and it is evident to me that there is an untapped potential for in-house legal teams, as well for law firms, to accompany legal expertise with commercial insight and business understanding. There are noticeable differences in how in-house legal teams are applied and perceived across corporate entities. In some organisations they are truly trusted strategic advisors to executive management, in others they play the role of a back-office function.
Lawyers are educated to become excellent legal practitioners, dismantling legal predicaments and identifying potential risks. However, being an in-house lawyer implies helping executive management find practical business oriented solutions. Creating value in such a corporate environment requires the ability to combine legal frameworks and commercial understanding. Unfortunately a considerable number of lawyers are not comfortable in this arena.
At Selmer we have a clear strategic ambition. Our lawyers must not only be outstanding legal practitioners, they must also be excellent commercial advisors. Of this reason we have invested in an internal Financial Analysis and Transaction Support Department that supports Selmer's lawyers with valuable financial and industrial analysis, helping our teams to quickly get up to speed on the commercial context of each assignment and to develop insightful solutions optimizing value add for every client. We recruit from the industry, we focus on business skills in our talent development and we have a unique business committee that assists our teams.
This mind-set will continue to be one of my primary focus areas as a new Managing Director of Selmer. I am confident that our passion and emphasis on building additional commercial strength will enable our lawyers to add even more value when teaming up with general counsels in the future.