Troy Swan
| Winc | Officemax + Staples + Corporate Express
General counsel and company secretary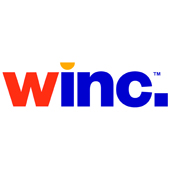 What are the most important transactions and litigations that you have been involved in during the last two years?
The office products sector has undergone rapid consolidation in recent years, given the changing nature of the industry. This started with the acquisition and merger of industry leaders OfficeMax, Staples and Corporate Express by US-based private equity giant Platinum Equity. This was a transformative transaction which created an A$1.3bn revenue business across Australia and New Zealand, which was better placed to compete with changing demands in the sector and industry. This complex transaction involved multiple assets controlled by overseas parent entities, multiple jurisdictions and anti-trust and competition clearance processes.
What will be the biggest change in the legal market in your sector over the next few years?
We position ourselves within the business as business people with law degrees. This shows that we are partners with the business, seeking to help other parts of the business achieve their outcomes, while also managing risk and compliance. A big challenge is finding talented lawyers not only exceptional at what they do, but also with the commercial aptitude and sophistication to be strong business leaders, and balance legal risk and commercial opportunities. This is a unique skill set that places big demands on people with these capabilities. Another change will be the continued digital transformation of the legal function and use of technology to deliver smarter, faster, cheaper outcomes. Legal innovation, particularly in the legal tech space has grown substantially over recent years with deployment costs falling.
What are your most important considerations when recruiting new team members?
A fit with our team and culture is what is most important. It's expected that lawyers joining our team will be highly capable in their area of law, however, fit is more important to ensure a high-functioning team. Fit is harder to assess and needed to ensure that the culture of the team is embraced and includes things such as supporting each other, adopting and living our "no blame" policy and creating a workplace of choice. Other important considerations include attitude and a preparedness to embrace calculated risks to advance a commercial objective or outcome. Attitude is individual, however a positive, collaborative, get things done and take ownership attitude will help overcome most other issues and obstacles and contributes to the wellbeing of the team as a whole. Our lawyers are not born with an understanding of our organisations risk appetite or perceived issues of importance. This information must be embedded through learnings and professional development. We can train our team on what is important to the business, but it can be more difficult to alter inherent attitudes. Similarly, as an organisation undergoing rapid change and growth we want our team to be business people with law degrees, and as a result need to contribute to commercial objectives in addition to managing legal risks. A commercial lens and willingness to take measured calculated decisions is a differentiator.
How have you brought the legal department closer to your business colleagues?
Historically only senior executives within the business were able to access the legal team for assistance. We changed that by what we call democratising legal access, where any one of our 2,000 plus employees could contact the legal team and get advice whenever needed. The reaction was immediate and positive, and initially resulted in a material increase in legal demand. However, we also embarked on a process of using every touch point and technology to raise the "legal IQ" of the organisation, to counteract the increasing need for advice. We also introduced a five-day-guarantee, promising a known outer limit when proposing deals. This is another visible commitment that the legal team takes responsibility and ownership of issues that impact their ability to perform their role, and how we support them.
What "legal tech" products do you currently utilise, and do you foresee implementing more of these in the near future?
As digital natives the team is always prepared to pilot any new tools or technology. We have a member of the team that works on continuous improvement opportunities including reviewing the increasing range of technology based legal solutions that are available. We often act as pilot customers or first followers of legal tech entrepreneurs. However, while frequently trialling new solutions, the solutions must sink or swim based on the benefits they provide. It is a natural culling process, with tools that add value quickly adopted, whilst solutions that do not increase job satisfaction or legal delivery or efficiency fade. Recent initiatives include the introduction of Jerry, our legal automation bot, AI contract review tools, mass education and training systems and digitising workflows. We have seen recently the portion spend of the legal budget dedicated to legal tech solutions increase materially, at the expense of external legal spend.
How much influence do you have on the diversity and inclusions policies of your organisation?
At Winc all new policies and amendments need legal approval before implementation. This provides an opportunity to not only ensure that the policies meet the legal and regulatory obligations, but to also address and support the diversity and inclusion initiatives of the organisation. We see ourselves as the moral compass of the business and this requires us to ensure that our business reflects the community in which we work and that supports us. The legal team is also one of the few business functions that touches almost every aspect of the business and as a result is often best placed to influence business wide initiatives such as this. Any function that has cross business coverage and an influence mandate is well positioned for legal organisational change, including in such areas as diversity and inclusion. The legal department is perfectly positioned to lead and influence these initiatives.
What do you do personally to promote diversity and inclusion in your company? In your team?
I am fortunate in that I can directly influence the culture within the legal team and more broadly. We make a large number of strategically difficult decisions every day, creating an environment where people feel supported and empowered to make commercially sensible decisions and operate a "no blame" policy. By promoting an environment where people can be themselves, we embrace diversity and inclusion and accept everyone for who they are.