James E. Ballowe Jr.
| E*TRADE
Senior vice president and senior counsel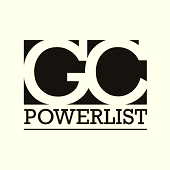 James E. Ballowe, Jr. joined E*TRADE Financial Corporation in June 2001, supporting the legal aspects of its pioneering presence in the online brokerage industry. He was offered the opportunity to join the newly created brokerage legal department as assistant general counsel for regulatory affairs, and progressed to associate general counsel in the same substantive role. Then, when the general counsel for brokerage resigned, Ballowe was promoted to that position. Through his effective navigation of large scale deals combined with a successful leadership style that has thrived in a corporate environment, he remained general counsel for 10 years, during the course of which his title changed from vice president to senior vice president. In 2016, he turned over the reins to a new general counsel and become senior counsel with a greater focus on long-term strategic initiatives. Ballowe takes pride in creating a strong team and his ability to attract and retain talent, subsequently increasing diversity within the brokerage legal department and being part of a function that is considered a trusted adviser to the business. 'I am perhaps proudest of the professionals whom I hired or managed within my small legal department, several of whom have now been with me for over 10 years. The wider company, of course, has profited not only by expert legal advice delivered in a non-judgemental, collegial way but also by the sense of common purpose that results from a true partnership between in-house lawyers and their business clients', says Ballowe. As an effective leader, he recognised the need that certain business functions in other locations had to expand where they would be better served by having their primary legal support on site, rather than in a remote central location. He worked to embed lawyers in those sites, which resulted in improved communications and a more satisfied client. It is no surprise that he was also a recipient of the E*TRADE leadership award, the highest manager level award in the company, which came with an equity grant to share with colleagues and a cash amount to donate to a charity of his choice, 'this taught me the value of appreciation' adds Ballowe.