Sponsor Message
González Calvillo, S.C.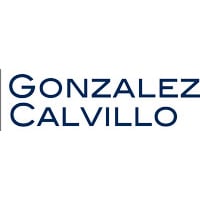 Were we wrong? To varying degrees, admittedly yes. Last year, while writing our business message for the very first Private Practice Powerlist: US-Mexico, we largely anticipated a highly challenging 2017 for the Mexican economy, with potential collateral damage to the legal industry in our country. Our core message back then was the old adage 'adapt or die'; and adapt it seems has been the overwhelming response by the leading firms in Mexico to an increasingly competitive and uncertain economic landscape. Unexpectedly, I guess, we are delighted to report that 2017 was record-breaking across the board for all major law firms in our country, in terms of headcount growth, revenue and profits. We continue to receive consistently optimistic reports from our colleagues north of our border, which is precisely from where the list of lawyers in this book is selected.
But this is 2018, and new challenges test Mexico's future. While global political instability continues to play a key role in shaping our economy, this year the foremost element of uncertainty is homegrown: the presidential and accompanying congressional elections. Experts coincide in that the country has never been faced with a more polemic roster of candidates standing for election for the next six-year term. The controversial field includes populism, socialism, right-wingers combined with leftists backing the same candidate, and ultimately a whole plethora of formulas unheard of in the past; perhaps not the optimal platform to persuade the world that Mexico is maintaining the trend of a political project able to afford stability and constancy to business investments. Other elements of financial disruption include the tax reform in the United States – which will inevitably require adjustments in Mexico if we are to remain competitive – and the fact that the renegotiation of NAFTA, at least at the time of this writing, has yet to be concluded.
We thus find ourselves once again, as legal advisors, confronted with continuously changing business and regulatory environments that will significantly affect decision-making demands by clients. It is in this context that those lawyers and their firms who continue to participate directly and indirectly in Mexico will be required to play the same critical role they have for so long, and one that increasingly requires the use of common sense, adaptability, collaboration and even a dose of humanity.
González Calvillo, S.C. has, once again, the honour of working together with The Legal 500 in sponsoring this Private Practice Powerlist: US-Mexico. Congratulations to those individuals that, after very serious research, have been selected as stand-out leaders in their cross-border legal work relating to Mexico. We trust they will understand how much their interventions affect infrastructure, trade and investment that reaches Mexicans of all social levels across its entire territory. We hope these renowned individuals realize how important they are, even if their physical desks might be thousands of miles away from where their decisions actually take effect. We are proud to collaborate with these distinguished attorneys and seek to continue to work hand-in-hand with them.