Gonzalez Calvillo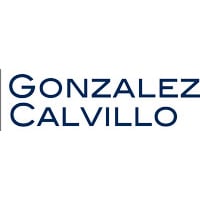 2017, a year that we can safely anticipate is likely to fundamentally change the traditional rulebook and part ways with historical precedents and stereotyped tendencies in the fields of commerce, trade and investment, and certainly law, among many others. "Adapt or fail" is the trend with which political scientists and economists alike generally agree on these days. But adapt to what? No one really can legitimately predict the specific ways in which the international political and economic landscape is going to change in the next few years, but it would not be presumptuous to assume that it will; dramatically so in fact.
Mexico is not only not an exception, but is rather in the eye of the storm, as the most recent inclinations against globalization aim straight at the country's projects and plans. Protectionism thus challenges the very philosophical foundations upon which Mexico's economy has been constructed during the past three decades.
Previous discourses, undoubtedly valid at the time, as to our country's stability, growth, location, competitiveness and potential are taking the back seat to a concept that as recently as a few months ago, was not necessarily a business driver, but is now the most frequent headline: global political uncertainty, even in the most developed of nations, which naturally takes the meaning of market volatility to a whole new level.
We thus find ourselves immersed in a completely new context in which decisions will need to be taken without the aid of features or conditions that may have been taken for granted. It is now, probably more than ever (at least in recent memory) that the international business community will require adopting and executing these decisions based on the advice of individuals and firms that have had the greatest levels of experience within specific sectors, industries or practices.
From a Mexican viewpoint, we believe there is hardly an international location that stands out as much as New York City to become, yet again, the convergence hub for what businesses are about to experience in terms of a new world order. US lawyers and law firms that have been exposed to our country due to their practices, many of them with extremely knowledgeable and sophisticated work forces, will play a critical role in reshaping the commercial arena between our two nations.
Gonzalez Calvillo, S.C. is thus particularly privileged to collaborate with The Legal 500 in sponsoring this publication, which features the most recognized lawyers working across the United States, with the highest degree of specialization on matters relating to Mexico. We wish every one of them and their teams great success in the years to come, as this will undoubtedly become a measure of how well our country is to perform. As an institution, we also hope to continue to honor our role as instrumental tools in protecting and defending the interests of those who place their trust unto our care.