TozziniFreire Advogados > Sao Paulo, Brazil > Firm Profile
TozziniFreire Advogados
Offices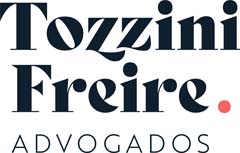 TozziniFreire Advogados
R. BORGES LAGOA 1328
SAO PAULO, SP
CEP 04038-904
Brazil
TozziniFreire Advogados > The Legal 500
Rankings
Active in a wide range of sectors, such as transport, chemicals, food and beverage, healthcare, and banking, the corporate team at
TozziniFreire Advogados
works in an integrated basis with the firm's national network of offices to assist clients in complex cross-border mandates, M&A transactions and corporate restructurings. Venture capital deals and matters related to start-ups are other areas of particular strength for the group. The practice's leadership is split between
Luis Renato Ferreira da Silva
, a specialist in contract law, litigation and arbitration, and
Maria Bofill
, who is qualified in both Brazil and California and has extensive experience in M&A, private equity and foreign investments. At the associate level,
Daniel Born Roman
and
Bruna Braga Luz De Oliveira
are noted for their expertise in contractual matters. In August 2022, the team was strengthened by the arrival of
Fernanda Fossati
from
Veirano Advogados
, who joins as a partner.
TozziniFreire Advogados
is a go-to choice for companies operating across an array of industries, including real estate, manufacturing, mining, infrastructure and energy. The tax department is singled out for its wide-ranging expertise, which covers tax planning, PIS and COFINS issues, corporate income tax (IRPJ/CSLL), sales tax (ICMS) and tax on manufactured goods (IPI) matters. The practice also demonstrates strength in administrative and judicial litigation, handling cases at all levels of the judiciary.
Gustavo Nygaard
, who specialises in corporate taxation matters, co-heads the department with litigator
Rafael Mallmann
, who is praised for his '
excellent technical knowledge
'.
TozziniFreire Advogados
'
remains one of the great references in Brazil when it comes to high-end corporate law firms
'. In competition and antitrust, the firm has established an impressive track record in the negotiation of leniency agreements with CADE, an area in which it maintains a large market share. The practice can also be seen representing companies in cartel and unilateral conduct investigations, and merger filings. Other distinguishing features include the team's experience at CADE, with several of its lawyers having previously worked at the authority. Beyond the core competition group, the firm is also able to deploy cross-practice teams to cover the interconnected antitrust, compliance and white-collar criminal law aspects of complex cases.
Tatiana Lins Cruz
 and
Patricia Bandouk Carvalho
are highlighted for their ability '
to engage and dialogue with relevant authorities in this area at a high level
'. The well-regarded
Marcelo Calliari

 leads the '
highly qualified
' team, which also includes
Vivian Fraga
, who is also a member of the firm's Asia desk and as such acts for a number of Chinese, Korean and Japanese clients;
Guilherme Ribas
; and
Marcel Medon Santos
.
A pioneer in the field of compliance,
TozziniFreire Advogados
stands out for its longevity in the market, and is noted for its '
unique knowledge of the Brazilian compliance ecosystem
'. The firm has been particularly focused on crisis management, where it deploys multidisciplinary teams to assist clients in the context of environmental disasters, cyberattacks and other investigations. It also stands out for its active practice in internal investigations, in which it is frequently sought by well-known companies in a range of industries in sensitive matters. Co-founder of the Latin American Compliance & Investigation League (LACIL) and board member of The Society of Corporate Compliance and Ethics (SCCE),
Shin Jae Kim

leads the team, which includes internal investigations expert and '
excellent professional
'
Karla Lini Maeji
;
Giovanni Paolo Falcetta
, who has taken a lead role on numerous fraud and corruption internal investigations recently; and
Renata Muzzi Gomes de Almeida
, whose track record includes insider trading and corruption cases. The already sizeable team grew further in June 2021 with the hire of
Marcelo Zenkner
, a former prosecutor in the state of Espírito Santo. Associate
Brunna Ortega de Almeida
also receives praise; senior associate
Fábio Heilberg
is another key contact.
TozziniFreire Advogados
 has a '
very deep and broad team, experienced in collective labour and litigation as well as everyday advice'
. The top-tier practice acts for major domestic and international clients in established industries, in addition to nascent sectors such as fintech and cryptocurrencies. Lead roles on highly sensitive matters, such as advising Ford on the closure of its Brazilian manufacturing operations, are testament to the team's impressive market reputation. Clients also note that the firm has '
a robust legal and paralegal team and great aptitude for managing volume labour litigation'
. The practice is led by
Alexandre de Almeida Cardoso
, who is '
always bringing innovative ideas that solve the client's problems'
.
Mihoko Sirley Kimura
and
Gabriela Lima
are also highlighted by clients, and
Fernanda Bianco Pimentel
is a name to note on the social security side.
Since publication,
Marcelo Pereira Gômara
 has retired.
TozziniFreire Advogados
has a versatile banking group, which is noted for its '
customised solutions
'. The firm is especially strong in regulatory matters, where it represents a mix of fintech companies, payments providers and banks on a range of related issues, including licensing and partnership agreements. The firm's transactional practice was also boosted by the arrival of
Ricardo Stuber
 from
KLA Advogados
; he is particularly experienced in Real Estate Receivables certificates. The team has also been involved in several novel social impact-related financings. The practice is led by the '
extremely attentive, proactive and agile
'
Alexei Bonamin
, with recently promoted partner
Marcus Fonseca
  especially active on the fintech front.
Pedro Eroles
, whose practice focuses on fintech, payment regulation and cryptocurrency matters, joined from
Mattos Filho
 in August 2022.
TozziniFreire Advogados
is regularly involved in domestic and cross-border debt and equity listings. Recently, the firm has developed a good name for advising on ESG-linked products, including green bonds for manufacturing, renewables and infrastructure projects. The firm has established relationships with many of Brazil's leading financial institutions and has a notable track record acting as counsel to underwriters. Practice head
Alexei Bonamin
 handles a broad range of transactional and regulatory matters and also advises investment funds on related issues. The real estate receivables side of the practice was boosted by the recruitment of partner
Ricardo Stuber
 from
KLA Advogados
.
Gustavo Rabello
 and
Fabíola Augusta Cavalcanti
 are also active on the debt side.
At
TozziniFreire Advogados
, the government relations team benefits from its ability to leverage the firm's full-service capabilities in areas such as tax, labour, life sciences and banking, among others. The group is often retained by national and international clients to assist with parliamentary inquiries, public hearings and legislative proposals. Practice head
Cláudio Timm
is a key contact for clients seeking representation before government bodies and public authorities. With vast sectorial experience in life sciences, he often handles regulatory matters and enforcement proceedings before the Ministry of Health, the Ministry of Agriculture, Livestock and Supply and the National Health Surveillance Agency (ANVISA).
Since publication
,
Cláudio Timm
 has left the firm.
Major domestic and international companies turn to
TozziniFreire Advogados
for assistance in litigation before all levels of the judiciary, and arbitration cases involving the energy, transport, banking, infrastructure and telecoms sectors. In addition to its track record in disputes against regulatory agencies and public authorities, the group excels in contentious matters concerning commercial contracts, consumer law and civil liability. Civil and post-M&A arbitration proceedings are among
Guilherme Carneiro Monteiro Nitschke
's areas of expertise.
Eduardo Mariotti
is a key name for banking, financial and consumer disputes, while
Luis Renato Ferreira da Silva
focuses on contractual issues.
Vinícius de Oliveira Berni
 is specialised in administrative and regulatory law.
Gabriela Vitiello Wink
is well versed in civil litigation. Senior associate
Filipe Nasi
is noted for his expertise in judicial and administrative disputes.
TozziniFreire Advogados
' team is regularly instructed by a sizeable roster of prestigious corporate clients in an array of high-end and mid-market M&A transactions, private equity investments and divestitures, both domestic and cross-border in nature. Under the joint leadership of
Marcela Waksman Ejnisman
 and
João Busin
, the practice has been notably active in high-profile deals in the technology and software fields, including fintech, as well as healthcare, logistics and infrastructure, among other sectors. Highlighted for its focus in innovation and strength in venture capital matters, the team has been '
fostering the growth of new companies and entrepreneurship through Think Future
', a programme whose focal point is on agile methodologies, visual law and legal initiatives that bring lawyers closer to the technical and operational areas of the law firm. On the topic of innovation, the firm has long utilised automated due diligence and AI sytems aiming at reducing costs and enhancing efficiency in the provision of legal services. Its D&I initiative (TFInclusão), which comprises affinity groups focusing on gender, LGBTIQA+, race, people with disabilities, refugees and sustainability, is also of note. The firm's well-established pro bono programme goes from strength to strength; the firm reported an increase of almost 400% hours per year since 2017. Names to note in the M&A team include
Maria Elisa Gualandi Verri
, who acts for public and privately held companies in deals across the infrastructure, logistics and energy sectors, and
Francisco Eumene Machado de Oliveira Neto
, whose experience covers M&A, private equity, spinoffs and restructuring.
Silvia Martins De Castro Cunha Zono
marries M&A experience with in-depth knowledge of wealth and estate planning, while
Fernando Silveira Carvalho
is recommended for venture capital and foreign investments.
Victor Frias Françoso
 '
is an excellent professional and super available
'.
Juliana Soares Zaidan Maluf
 and
Beatriz Seixas
 recently joined from
Pinheiro Neto Advogados
, while
João Ribeiro da Costa
 and
Oswaldo Dalla Torre
 arrived from
Landi, Rodrigues, Nakano e Giovannetti Advogados
.
At
TozziniFreire Advogados
, the '
excellent arbitration practice
' offers '
well-thought-out and practical advice
' in proceedings conducted under all sets of institutional rules. Arbitration arising from M&A, distribution agreements, shareholder disputes, construction contracts and conflicts involving the public administration are all core areas of focus for the department, which is often retained by clients operating in an array of industries, including real estate, energy, agribusiness and transport, among others.
Fernando Eduardo Serec
, who is a '
go-to lawyer in difficult M&A disputes and any complex business litigation or arbitration
', oversees the practice, which also includes
Guilherme Carneiro Monteiro Nitschke
, who specialises in commercial and investment-related arbitrations,
Lucas Britto Mejias
, who undertakes both litigation and arbitration work, and
Antonio Marzagão Barbuto Neto
, a name to note for international arbitration.
Luis Renato Ferreira da Silva
 is a key contact in Porto Alegre. Senior associate
Maria Isabel De SÁ Dias Machado
 stands out for her involvement in domestic arbitrations concerning commercial, corporate and administrative law.
Standing out for its strong capabilities across all types of litigation,
TozziniFreire Advogados
 '
provides an excellent service in civil litigation
' and has a strong track record in bet-the-company cases. The team, which acts at all judicial levels, is particularly noted for its strength in commercial disputes, and litigation involving the automotive and technology industries. Its sectoral coverage is not restricted to these segments, as the team is also regularly engaged by leading domestic and international clients operating in the construction, financial services, chemicals and pulp and paper industries. The nationwide practice is further bolstered by the firm's strong presence in Porto Alegre. Singled out for his track record in construction-related cases,
Fernando Eduardo Serec
 jointly manages the team with
Luíz Virgílio Pimenta Penteado Manente
, the latter of whom is counsel of choice for major telecoms companies in a host of commercial litigation matters. Disputes arising from M&A, distribution and agency agreements are among
Mônica Mendonça Costa
's legal specialisms.
Elias Marques de Medeiros Neto
, who possesses a strong background in strategic litigation and alternative dispute resolution as in-house counsel, joined from Cosan in February 2021.
Praised for its '
availability, speed of response and good technical knowledge
', the environmental law practice at
TozziniFreire Advogados
offers legal support to clients operating in a variety of sectors, including forestry, agribusiness, real estate, transport, energy and social infrastructure, on a multitude of projects, business transactions, regulatory matters and in litigation at the judicial and administrative levels. The team, which often works together with other practice groups in multidisciplinary matters, is also proficient in ESG, environmental compliance, sustainable finance and criminal law matters.
Adriana Baptista
is recognised for her work in relation to business-critical environmental mandates; she is a popular choice for clients involved in environmental disputes and projects with significant environmental implications. She jointly heads the department with
Bianca Bilton Signorini Antacli
, whose experience includes M&A transactions, brownfields, and projects related to the Convention on Biological Diversity and Nagoya Protocol. Noted for '
his excellent technical capacity and good communication with the client
', senior associate
Danilo Lambert Vieira de Sousa
handles administrative proceedings, environmental licensing and the environmental risks of energy and infrastructure projects.
Vladimir Miranda Abreu
 chairs the climate change and carbon market practice group.
Cláudio Timm
 The government projects and contracts team at
TozziniFreire Advogados
demonstrates strong capabilities in designing PPP structures, negotiating public contracts and assisting clients in public procurement. The department offers legal support to a varied client roster, helping companies navigate the complexities surrounding interactions with governmental entities, public bodies and regulatory agencies.
José Augusto Dias De Castro
, who focuses on public procurement and compliance issues involving public-private sector interactions, and
Marcelo Zenkner
, who recently joined from Petrobras to oversee mandates involving administrative improbity, anti-corruption and compliance, jointly head up the team. The team was strengthened by the arrival of
Caio de Souza Loureiro
 from
Cascione Pulino Boulos Advogados
in March 2022; he focuses his practice on the interaction between the public and private sectors. Since publication, former co-head
Cláudio Timm
 has left the firm.
The cybersecurity and data privacy practice at
TozziniFreire Advogados
covers contentious and non-contentious data protection issues related to LGPD compliance, data breaches, and administrative and judicial proceedings. The litigation side of the practice regularly handles emblematic issues within the LGDP and internet law space, such as artificial intelligence, and intermediary liability for personal data in instances of illegality online.
Marcela Waksman Ejnisman
focuses her practice on contracts and advisory work related to data compliance programmes and training.
Patricia Helena Marta Martins
is a key contact within the team for litigation and administrative proceedings before the courts and regulators.
Carla Do Couto Hellu Battilana
is also a technology expert, regularly advising on data sharing agreements, data licensing and internal policies for clients.
Luiza Sato
joined the team from
ASBZ Advogados
in July 2022, bringing with her expertise across IP, technology and digital law.
Technology-related litigation is a core strength for
TozziniFreire Advogados
' technology and digital business practice, which is trusted by major international social media and networking companies in complex mandates. The team regularly advises on both regulatory and transactional matters, including technology transfer agreements, software licensing and venture capital funding. In addition, the team represents clients in civil and electoral disputes. The department is co-led by
Marcela Waksman Ejnisman
and
Patricia Helena Marta Martins
, with Ejnisman a key contact for contractual and advisory work and Martins focusing on civil litigation matters concerning data protection and AI. 
Carla Do Couto Hellu Battilana
and
Bruna Borghi Tomé
 are also of note, both advising on data protection issues.
TozziniFreire Advogados
is retained to handle PPPs, public contracts and compliance matters as well as judicial and administrative disputes. The group is noted for its strength in the infrastructure sector, where it provides strategic advice on administrative law and concessions for airports, roads, ports and public transportation. The practice is also a popular choice in public procurement matters such as the negotiation of supply agreements and actions with state-owned companies and the Brazilian government. Leading the department is
Cláudio Timm
, who draws on extensive experience in regulatory and enforcement proceedings before various public bodies such as the Federal Court of Accounts, the Ministry of Health and the Ministry of Agriculture.
Since publication,
Cláudio Timm
 has left the firm.
With notable strength in the energy, telecoms, tech, manufacturing and pharmaceutical segments,
TozziniFreire Advogados
 undertakes contentious and non-contentious work. The team is often engaged in complex collective negotiations with trade unions, employment matters related to M&A transactions and individual and collective claims. Litigator
Maurício De Carvalho Góes
 oversees the practice.
'ability to combine corporate know-how with regulatory experience
',
TozziniFreire Advogados
is recognised for its strength in M&A transactions and project financing in the power sector. Its varied client roster comprises numerous energy generators, transmission and trading companies, distributors, as well as national and foreign institutional investors seeking assistance with critical corporate and regulatory aspects arising in the purchase and sale of energy companies and assets. The practice is also active in advising corporate consumers of electricity on offtake agreements, and non-energy companies looking to develop energy generation projects. Leading the department is
Leonardo Miranda
, who possesses '
great knowledge of the M&A market'
and project contracts. He receives key support from
Ana Carolina Katlauskas Calil
, whose experience covers project development, corporate transactions and regulatory issues across all power sub-segments.
TozziniFreire Advogados
advises on a broad spread of insurance and reinsurance matters including corporate, regulatory and litigation. Clients include major insurers, reinsurers and brokers, which regularly instruct the firm on high-profile coverage claims as well as M&A, insurance policies and joint ventures. The team is also increasingly involved in growth sectors such as insurtech and related online and data protection matters. The practice is jointly led by the versatile
Bárbara Bassani De Souza
, who handles a range of litigation and regulatory issues, and New York-based partner
Marcio Mello Silva Baptista
.
TozziniFreire Advogados
 has a '
highly specialised
' international trade team that offers clients '
360° knowledge of each theme and the impacts and benefits
'. The '
attentive, competent, objective, ethical and strategic
' practice head
Vera Kanas
brings over 20 years' market experience, including time spent working on WTO disputes for Brazil's Ministry of Foreign Affairs. The lawyers regularly advise domestic and international clients on trade remedies and compliance issues, including anti-dumping investigations and sunset reviews. There is close co-ordination with the tax practice on related customs and tariff issues, an area where partner
Lisandra Pacheco
 is particularly experienced.
Praised for its
'excellent service
' and ability to offer clients '
comprehensive advice covering all relevant legal areas and commercial aspects'
,
TozziniFreire Advogados
' life sciences offering is multidisciplinary in nature, with strong regulatory expertise. Recent highlights include advising on vaccine manufacture, ventilator regulation and medical device refurbishment during the Covid-19 pandemic. The '
client focused'
Marco Aurélio Torronteguy
heads up the practice and is a go-to partner in the firm for all manner of regulatory matters. Senior associate
Victor Hugo Callejon Avallone
is also of note within the team, particularly for advice on clinical trials, administrative proceedings and health-sector M&A. Pro bono work continues to be a standout area for the firm, particularly in providing legal assistance to NGOs and similar entities.
The multidisciplinary infrastructure group at
TozziniFreire Advogados
 provides '
excellent advisory services'
in the fields of project finance, project structuring and regulatory matters. Its diverse client roster is made up of sponsors, multilateral agencies, and domestic and foreign investors seeking advice on public bids, projects and M&A transactions in the energy, water, waste management, mobility and logistics sectors.
José Augusto Dias De Castro
is regularly involved in governmental, regulatory and compliance matters related to the implementation of infrastructure projects, with a special emphasis on ports and terminals.
Leonardo Miranda
 '
has in-depth knowledge of energy regulatory matters and is well versed in related topics'
.
Jun Makuta
is a key contact for Japanese investors, and
Karin Yamauti Hatanaka
, who recently joined from
Cescon Barrieu
, is noted for her extensive experience in project finance.
Ana Carolina Katlauskas Calil
 stands out for her comprehensive knowledge of the power sector, including regulatory and transactional issues.
Caio de Souza Loureiro
, who is seasoned in infrastructure projects and administrative contracts, joined from
Cascione Pulino Boulos Advogados
 in March 2022.
TozziniFreire Advogados
 provides an '
excellent and extremely personalised service
' at a '
high technical level
'. The '
highly qualified lawyers
' are noted for their '
excellent communication, both with their client and with their client's clients
'. The multidisciplinary team regularly assists in major hotel and multi-use developments, and has recently been involved in projects in the student housing and airport sectors. This is backed by a strong and expanding finance arm.
Vladimir Miranda Abreu
leads the team and is particularly experienced in rural and agribusiness related issues.
Pablo Meira Queiroz
 has '
extensive experience in real estate transactions of significant financial value and in structured real estate transactions
'.
TozziniFreire Advogados
is praised for the '
personalised service and excellence
' of its tax team, which assists clients from across a wide range of industries. The firm's sizeable department allows for a strong degree of specialisation in key areas such as direct tax, indirect tax and customs law, from both a contentious and non-contentious perspective. The team continues to expand following the recruitment of highly rated Brasília-based federal tax litigator
Alberto Medeiros
from
Stocche Forbes Advogados
, and the promotion of litigation partner
Bruno Teixeira
, who is praised for his '
great efficiency
'. Other key partners include practice co-heads
Gustavo Nygaard
, for corporate tax, and
Renata Emery
, for advisory and contentious matters.
Lisandra Pacheco
and
Thiago Rulfalco Medaglia
are lead contacts for customs-related issues.
Vinícius Jucá
 is no longer at the firm.
Particularly adept in matters involving the intersection of entertainment and technology,
TozziniFreire Advogados
draws on its corporate, regulatory, and IP expertise to advise clients in both non-contentious and contentious issues. Free speech regulations, copyright, licensing, image rights, and trade marks are core areas of activity for the team, which is particularly sought by clients in the social media and computer games industries. 
Marcela Waksman Ejnisman
leads the practice and has a broad base of expertise across the sector, with strength in copyright and trade mark issues relating to financing, broadcasting, distribution, and content governance.
Carla Do Couto Hellu Battilana
is a key contact for social media clients, and is particularly seasoned in matters involving e-sports competition, free speech and censorship in Brazil.
TozziniFreire Advogados
is routinely retained by domestic and foreign clients, particularly from the US, operating or looking to enter the Brazilian telecoms market. The practice is spearheaded by
Marcela Waksman Ejnisman
, who is an expert in regulatory and commercial matters pertaining to the telecoms and tech sectors, and often advises on transactions and commercial agreements.
Luíz Virgílio Pimenta Penteado Manente
is the go-to lawyer for consumer law issues. Senior associate
Mariana Del Nero Cornibert Da Barrosa
is adept in corporate and partnership agreements within the sector.
TozziniFreire Advogados
' IP practice is well known for its strength in internet, domain name and digital technology-related IP matters. Technology agreements, negotiations, transfers and licensing agreements are regularly undertaken by practitioners in the firm for high-profile domestic and international companies. M&A deals in which IP assets are a key consideration are also within the purview of the team, conducting due diligence and assessing potential liabilities across the spectrum of intangible properties, including copyright, trade marks and patents. The team also has a strong media and entertainment industry focus, advising on image usage rights, subsidiary rights and ambush marketing. The
'exemplary'
team is co-led by transactional IP experts
Marcela Waksman Ejnisman
and
Carla Do Couto Hellu Battilana
.
Stephanie Consonni De Schryver
is also noted.
'
Very focused and prepared
',
TozziniFreire Advogados
regularly assists major companies in criminal matters. Its white-collar criminal law practice is independent from others in the firm, although the team benefits from collaboration with colleagues in -primarily- the compliance, competition, environment and tax areas. Highlighted for her '
excellent professionalism
',
Isadora Fingermann
is '
very technical, strategic and has a remarkable understanding of corporate dynamics
'. A former executive director of the Institute for Defence of the Right to Defence (IDDD), Fingermann is also involved in
pro bono
projects at the firm, often working alongside litigation partners.
TozziniFreire Advogados >
Firm Profile
Firm overview: Established in 1976, TozziniFreire Advogados is a premier, full-service law firm acting in 55 areas of corporate law.
Main areas of practice
M&A, corporate and foreign investment: TozziniFreire is a leader in Brazil's M&A market and is actively involved in structuring high-profile transactions and executing all types of deals. TozziniFreire assists foreign investors in structuring and implementing multidisciplinary and multi-jurisdictional business transactions, advising on investment alternatives, corporate structures and in greenfield and brownfield projects.
Competition and antitrust: The firm provides assistance regarding merger reviews and anticompetitive conduct cases, including cartels and leniency matters, abuse of dominance and vertical restraints, with experienced professionals in corporate investigations and negotiations with the authorities.
Corporate compliance and investigation: One of the first of its kind in Brazil, the practice has an eye on global trends and in-depth knowledge of corporate standards and practices for managing compliance and ethics issues. Its professionals are skilled in assessing corporate risks, conducting corporate investigations, developing and implementing specific programs based on the nature of the business and the risks identified.
ESG – Environmental, social and governance: TozziniFreire's ESG Group has a multidisciplinary approach composed of professionals with experience and expertise in the areas of environmental law, human rights, corporate governance, climate change, carbon market, sustainable and impact investing, green and social finance, renewable energy, data privacy and compliance.
Financial innovation: As the first full-service Brazilian law firm to concentrate on innovation and entrepreneurship, featuring broad experience in the capital markets, banking and finance areas, TozziniFreire has introduced an exclusive practice focused on financial innovation, with the goal of monitoring trends in the creation and development of new financial instruments.
Agribusiness: With the experience to assist clients through each step of the production chain, including detailed knowledge of raw-material markets, agricultural equipment factories, banking, transportation, logistics, distribution companies, consumer markets and foreign trade, the diversified background of the firm's agribusiness professionals allows TozziniFreire to present effective legal solutions tailored to the particular needs of its clients.
Infrastructure: TozziniFreire's multidisciplinary Infrastructure group is organized to meet the needs of any participant in capital intensive projects. We routinely assist sponsors, multilateral agencies, operators, local and foreign investors, in energy, water, waste/sewage, mobility and logistics (ports, airports, railways, roads), biofuels and oil and gas projects. Our team members are experts in public bids, project development (including construction, operation, supply, etc.) and financing. We are also active in projects and equity M&A. Our lawyers are characterised by a proactive approach on structuring projects and creative solutions.Increasingly, our team has been assisting and discussing with clients the decarbonization targets and structures.
Energy: TozziniFreire's energy practice assists a broad spectrum of industry players, including energy generators, transmission and distributors, as well as energy trading companies and national and international institutional investors with major or growing stakes in the Brazilian power sector either on transactional or regulatory matters. We also advise corporate consumers of electricity on offtake agreements, as well as non-energy companies that are interested in developing energy generation projects to meet part of their electricity consumption needs, particularly on decentralization projects such as self generation and distributed generation.We also routinely handle all the corporate and critical regulatory aspects involved in the buying and selling of energy companies and assets. We advise on the structuring and development of projects(including construction, operation, supply, etc.), including its financing, particularly in the renewable energy space, including biomass, wind, and solar power.Increasingly, our team has been assisting and discussing with clients the decarbonization targets and structures.
Crisis management: The crisis management practice has a multidisciplinary team that is highly qualified to assist clients from the most diverse sectors in complex crises generated by catastrophic and environmental events, investigations by public authorities, cyberattacks, economic issues, litigation or bankruptcy incidents, among others.
Real estate: The multidisciplinary practice provides advice on development and execution of large and structured real estate projects, as well as on several legal structures that make financial funding feasible for such projects. It has also been in the forefront of structuring agribusiness deals in Brazil.
Dispute resolution – litigation, arbitration and mediation: The team is uniquely positioned to represent clients throughout Brazil in litigation and arbitration matters. It is frequently involved in Brazil's most significant cases and its members also serve as arbitrators and legal experts. TozziniFreire is also routinely engaged to assist clients in commercial mediation and other methods of alternative dispute resolution.
Tax: The firm provides high-quality assistance on tax matters and tax planning structures, including cross-border transactions involving transfer pricing and international tax treaty issues. It also handles complex cases tried at both the administrative and judicial levels.
Banking and fnance:  The practice has a long history of representing local and international financial institutions and major companies, offering extensive knowledge in structuring all types of complex finance and derivatives transactions. It has strong expertise in setting up foreign banks in Brazil and Brazilian banks abroad, and in-depth expertise advising financial institutions on banking prudential regulation and compliance issues.
Capital markets: The team has assisted major clients in the most significant transactions and offers extensive experience in handling the placement of securities in domestic and international markets, proved expertise in structuring public offerings of agribusiness, infrastructure and real estate securities and investment funds, and advising on the rules of the Brazilian Securities Commission.
International work: To help clients respond faster to the increasing business opportunities, the firm pioneered the creation of foreign desks in Latin America. Starting with the Asian initiative (comprising of the China, Korea and Japan desks) and fast developing towards other markets (German desk and Latin America), these unique knowledge centres are staffed with professionals familiar with the culture, legal and business practices of each region, and who are charged with keeping up-to-date with bilateral trade relations developments between Brazil and those countries.
Main contacts: Fernando Eduardo Serec, Flávia Cristina Moreira de Campos Andrade, Luis Renato Ferreira da Silva, Marcelo Calliari, Maria Elisa Gualandi Verri, Patrícia Helena Marta Martins and Shin Jae Kim
Number of partners worldwide: 95
Number of other lawyers worldwide: 635
Staff Figures
Other fee-earners : 635 Total staff : 1,470
Languages
Portuguese English (fluent) German Chinese Spanish
Memberships
World Law Group (WLG) IBA (International Bar Association)
Other
Partners : 95