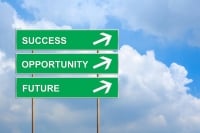 You want to fight for truth and justice… you want to help neglected children… or you want to wield power in corporate boardrooms… for whatever reason, you think you want to be a lawyer. But pursuing a legal career can take you down many different paths.
The life of a corporate lawyer at Slaughter and May bears little resemblance to the life of a family practitioner at Penningtons Manches, which in turn is nothing like the day-to-day business of a fraud litigation lawyer at Mishcon de Reya or a personal injury solicitor at Irwin Mitchell. Just as the work is different, so too are the people. And the firms themselves, while sharing the common goal of business success, are also dissimilar in style and outlook. We aim to give you a thumbnail sketch of the various types of firm available to you as you look for a training contract. Readers should be aware that we are generalising to a certain extent, and you should always investigate each firm as much as you can to get a sense of individual flavour and personality. Always check individual firms for trainee numbers and salary details. Although we have, of course, done some of the legwork for you – see the individual firm profiles.
Magic Circle
An elite group of London's largest and most profitable corporate law firms, comprising Allen & Overy, Clifford Chance, Freshfields Bruckhaus Deringer, Linklaters and Slaughter and May. These are huge firms with hundreds of partners and annual UK trainee intakes of between 85 and 120 candidates. They advise the world's leading companies and banks on their most challenging deals and transactions. They have sleek, impressive offices with fantastic facilities and they offer thorough training, international travel and exposure to major clients and deals. However, they are also known for long hours and high stress levels, and they tend to offer less client contact and 'real' work than smaller firms. To make up for this, the salary and bonuses are at the top end of the scale. If you see yourself as a high-flying corporate or finance lawyer, juggling big deals and huge sums of money, and are prepared to put in the hours, then these are the firms for you.
Large global/City firms
This wide-ranging group of firms offers a similar approach and philosophy to the Magic Circle. We include here practices such as Ashurst, Baker McKenzie, CMS Cameron McKenna Nabarro Olswang, Dentons, Hogan Lovells, Norton Rose Fulbright and Simmons & Simmons. Work still has a definite corporate/commercial focus, clients are household names and deals are big. Trainee numbers are generally smaller, but you'll still be part of a large group, with perhaps an intake of around 60 trainees each year. The hours and stress levels might not be on a par with the Magic Circle firms, but the pay might not be quite as high either. A training contract at this type of firm can offer many of the rewards of City training, with perhaps slightly less of a stressful, hothouse environment.
US firms
Training contracts at US firms in London appear to present an enticing combination of high salaries and large corporate deals, with plenty of hands-on experience and a smaller, more manageable number of trainees (typically between five and 15). Firms such as Cleary Gottlieb Steen & Hamilton, Covington & Burling, Jones Day, Kirkland & Ellis, Skadden, Arps, Slate, Meagher & Flom and White & Case are all praised for thorough training in an environment where there is no room to hide, but plenty of space to shine. On the downside, hours can be long, with eye watering billable targets and stress levels to match.
Large national/regional firms
Another group of commercial firms, handling high-quality work and offering anywhere between 12 and 50 trainee places each year. We include here practices such as Addleshaw Goddard (with offices in Manchester, Leeds and London), East Anglian practice Mills & Reeve and Bristol-based Burges Salmon. You should be offered a good spread of work at firms like these, and the bias will still be corporate/commercial, with decent litigation and property practices too. These firms are among the highest payers outside London, and offer an excellent alternative to the City.
Mid-sized London firms
This group covers a variety of firms with a number of specialist areas. Examples include Watson Farley & Williams (particularly well known for shipping work); Bird & Bird (leading reputation in IP and IT); and Macfarlanes and Travers Smith (corporate boutiques). Typically there will be between 15 and 40 trainees, allowing room to shine but providing you with plenty of ready-made friends. There is often more one-to-one supervision from partners and more client contact.
Smaller London firms
The smaller London firms can provide an excellent training environment, with early responsibility, hands-on work and often your own caseload. You will get exposure to the main areas of corporate, property and litigation, but should also get to experience some of the niche practice areas in which these smaller firms excel. One main downside to these firms can be the slightly higher levels of uncertainty over retention rates, so check out recent stats. Firms falling into this category generally have between ten and 20 trainees. Farrer & Co (strong in media and family); Forsters; Penningtons Manches (family law) and Bristows (IP) are examples of this type of firm. If you want a different kind of training experience to the commercial firms mentioned above, you could consider a legal aid specialist such as Hodge Jones & Allen, where a large proportion of work is publicly funded. This type of firm gives trainees the opportunity to experience areas of law such as human rights, crime, family and clinical negligence, in a more socially conscious environment.
Leading regional firms
Outside London there is a huge range of firms to choose from. Many will be leaders in their fields, with both local and national (sometimes international) clients. The larger examples will have between ten and 30 trainees and should offer a good balance of structured training, significant work and hands-on experience. Not to mention pretty decent hours, a short commute (depending on where you choose to live) and a good work/life balance. Some of these firms are based in one city, while others have several locations, for example, Ward Hadaway (Newcastle, Leeds and Manchester).
Smaller regional firms
If the idea of a large, competitive group of trainees makes you want to run a mile, and you'd rather get stuck into real work as soon as possible, then a smaller regional firm will often provide excellent client contact combined with a relaxed working atmosphere and reasonable hours. Firms such as East Anglia-based Birketts show the positive side of legal training – where it is possible to obtain thorough, hands-on experience in a variety of practice areas without saying goodbye to your social life.