Survey Results - Trainee feedback on
Irwin Mitchell
The lowdown - Trainees (in their own words) on Irwin Mitchell
Why did you choose this firm over any others? 'IM has a really friendly, supportive feel about it and everyone has time for you. This is coupled with the fact that it comes out top for personal injury work', 'it is hard to find a firm that does high-quality public-interest work which also pays a good wage and provides financial support to complete the LPC', 'wide range of practice areas', 'I already worked as a paralegal at the firm', 'IM is very large which means there is lots of support', 'the type of work'
Best thing about the firm? 'The work/life balance', 'the people', 'the [Leeds] office is well located', 'friendly colleagues', 'the hybrid approach to working', 'understanding managers and early careers team', 'it has a national presence', 'the friendliness of everyone and type of seats available', 'the focus on personal legal services', 'the quality of work on offer from a very early stage, but also the fact that there are so many opportunities to make a real difference to clients and communities'
Worst thing about the firm? 'The remuneration', 'high chargeable time targets coupled with other work commitments', 'not the best social scene', 'the NQ salary, IT and unattractive offices [in Leeds]', 'the pay', 'the IT issues and lack of modern case management technology can be quite frustrating sometimes', 'the salary compared to other law firms', 'the IT systems are outdated and we experience multiple issues and delays as a result'
Best moment? 'Interviewing vulnerable clients on my own in person – being trusted enough to do that, and having the opportunity to build a rapport', 'attending a successful settlement meeting', 'providing advice on a highly-technical area of law', 'attending the Royal Courts of Justice', 'meeting with clients who have suffered significant life-changing injuries and being able to support them in order to be able to help improve the quality of their life and independence', 'growing my confidence and making friendships/ professional relationships with people all across the firm'
Worst moment? 'Working late with a high workload', 'making silly mistakes, feeling quite lonely (small intake, started during Covid with people working from home), feeling stressed', 'being asked to do work without adequate training or instructions beforehand', 'stress due to excessive workload', 'one of my seats was very isolating – I did not feel part of the team', 'doing an eight-hour round trip to attend a 10-minute hearing!', 'being told to take a call in place of a partner because a client was very angry and then getting an earful from the client'
The Legal 500 Future Lawyers verdict on Irwin Mitchell
Irwin Mitchell offers the 'ideal combination of working in a regional office while having the support of a large, national law firm'. The firm offers a 'very wide range of legal services, meaning that you have the opportunity to work alongside other departments and gain an understanding of different areas of law as you train'. What's more, because Irwin Mitchell is a full-service firm, staff 'can discuss matters that come up between teams, across all practice areas'. Alongside the excellent work opportunities, 'wellbeing is also important to the firm' and supervisors 'want to make sure that you have a good work/life balance'. Also commendable is the 'firm's dedication to CSR; all employees are encouraged to engage with the firm's groups, including diversity and charity committees'. The people at Irwin Mitchell are 'knowledgeable and approachable across the board', and one of the best things about working at the firm is the 'kindness of colleagues'. Trainees consider the worst things about Irwin Mitchell to be that 'the IT is poor and the firm is slow to upgrade to better systems and technology' coupled with 'the 'limited number of administrative staff'. Some trainees also find the high chargeable time targets stressful and think that the pay and benefits could be improved. Recruits did not look back fondly on times when there were 'unrealistic expectations to go above and beyond, even when struggling with a big workload', 'being given too much responsibility in some circumstances and feeling overwhelmed due to court deadlines' and 'working late to meet deadlines for witness statements'. On the other hand, many of the best moments centred on client interaction, such as 'several meetings where I have been given responsibility to communicate independently with clients' and 'visiting a client at home to run a meeting by myself'. For a large, national firm with lots of different practice areas to get your teeth stuck into,  consider Irwin Mitchell.
A day in the life of... Aaron Ford, first-year trainee, Birmingham office, Irwin Mitchell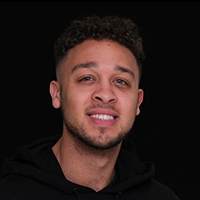 Departments to date: Employment
University: Nottingham Trent University
Degree: Law, 2(1)
8.30am: I arrive at our wonderful Birmingham office. Before making my way to my desk, I get a cappuccino from the office café. I often bump into my fellow trainees or colleagues from my department and briefly catch up before heading to my department's floor.
8.40am: Due to our flexible working policies, it is important my office desk is booked in advance; I therefore spend a couple of minutes checking the desk booking system to confirm I am in fact sat in the correct desk. Once confirmed, I set up the dual monitors and plug in my IT equipment. We helpfully have an IT equipment specialist who is available to accommodate any IT issues which may arise in the day.
8.45am: I review both my emails and Microsoft Teams chat to check if there are any urgent matters I should be dealing with this morning before starting my workload, which I have set out in order of priority and urgency in my work diary.
9.00am: I usually find that the best time to contact the tribunal/court is as soon as they open. One of the matters I am currently working on involves making an application to the tribunal on behalf of the respondent to strike out a claimant's unfair dismissal claim on the basis that the claimant does not have the required length of service to bring their claim. The claimant, usually, is set a deadline to object to the proposal to strike out in writing. If this deadline has passed, and the claimant has failed to deliver any representations, then the respondent may seek an order for strike out of the claimant's unfair dismissal claim. I therefore contact the tribunal to request this order for strike out and importantly draft a detailed telephone note ensuring the contents of the telephone call with the tribunal are accurately recorded. Trainees are given a large amount of responsibility early on and, as such, I am responsible for ensuring tribunal deadlines are adhered too. I ensure to update our diaries with each tribunal order deadline with weekly notice reminders so that this is not missed.
10.00am: I meet with my supervisor for a general catch-up. We discuss what I am currently working on and if I have extra capacity to take on other tasks for other members of the team throughout the week. One of the values of the firm is approachability, and I enjoy how comfortable I can be with my supervisor when discussing any issues that I may be experiencing, whether this be something to do with my workload or something personal to me. The openness and transparency I have with my supervisor gives me the confidence to raise that I would like to take on a higher degree of responsibility in advising clients on the telephone in their more straightforward legal matters. My supervisor has a call with a client later this afternoon and asks if I would be interested in delivering the advice together over Teams. My supervisor asks me to review the file before the call and to briefly look into the rights of employees dismissed by reason of redundancy. I happily agree to this, and we arrange to meet in the board room at 3.00pm.
10.30am: Coffee break. We are encouraged to take short breaks during the day; a few minutes away from the screen is important and always refreshes me before starting my next task.
10.40am: Caffeine in the system, I am ready to review a couple of contracts of employment and compare them against our firm's standardised relevant contract precedent. I find this quite a therapeutic task; it is important to ensure that the client, who is usually the employer, has the appropriate clauses in their contracts to keep them protected from potential employment-related legal issues with the employee, however it is imperative these clauses are fit for purpose to the client's needs. I draft tracked changes so that my supervisor can quickly scan the amendments and edits I have recommended that our client make. I send the amended contracts to my supervisor for approval and diarise to chase in a couple days if I have not received a response.
11.30am: I begin working on my main task for the day. A partner in the team has asked me to draft the grounds of response to an employment tribunal claim which has been made against our client. Drafting court documents is a common task for a trainee solicitor in the team and it is a great chance for me to not only improve my drafting skills but to also become familiar with the different stages of the litigation process from the start of the claim until settlement.
1.00pm: My fellow trainees and I head over to our favorite burrito spot in the city. The sun is shining today so we take a walk for some fresh air alongside the canals.
2.00pm: I check my diary for the upcoming week and note that I am due to send a couple of client advice emails on how to deal with employee sickness absence and issues arising on the termination of the contract. Therefore, I spend 30 minutes on our invaluable IM Knowledge Hub which contains all the knowledge documents, precedents, access to online journals and resources needed to advise the client thoroughly for their legal issue. I save my research notes to the file so that they are easily accessible to view when advising the client later in the week.
2.30pm: I note that my telephone call with my supervisor and the client begins in 30 minutes, therefore I review the client file and briefly glance over the rights of employees in redundancy cases. I am starting to become more familiar in the employment seat now and in turn this has helped me to understand our clients better and the common legal issues which they tend to need advice on. I prepare a draft file note listing the bullet points which the client may need advice on relating to their matter.
3.00pm: Client call. I am delighted to lead the call advising on the client's employment matter involving redundancy dismissals. Following my advice, the client requests a follow-up in an email. I immediately draft an email to the client while the subject is fresh in my mind and propose a few options to consider purposeful for their business needs. I update my supervisor with my draft and await approval before sending onto the client.
4.00pm: I am a member of our IM Respect employee group, which is one of our internal diversity networking and support groups celebrating and supporting the different ethnicities, cultures and faiths of our colleagues. With Black History Month approaching in October the group meet to discuss ideas on how we create regional office initiatives to support the upcoming celebration.
5.00pm: I always go through my inbox and check the diary to ensure that there is nothing urgent which needs completing ahead of tomorrow. I update my to-do list, submit my time recording, and save my documents which I am continually working on. I also check in with my supervisor to ensure there is nothing I can support her on before finishing for the day.
5.30pm: It is a quick change of clothing for me as I make my way to the office gym to workout.
About the firm
The firm: Irwin Mitchell are legal experts with a difference. As well as offering a full range of legal services to individuals and businesses, they also support people with their finances, wealth and asset management. They focus on what really matters: their clients, colleagues and communities.
The clients: British Rowing; ITV; Royal Bank of Scotland; Honda Motor Europe; Wells Fargo; Henry Boot; RBS/Natwest.
The deals: The restructuring and insolvency team advised on a deal which secured the future and approximately 325 jobs at Sheffield-based True North Brew Co; the corporate team advised the shareholders of ThreeTwoFour, an award-winning information security and technology risk specialist, on its sale to Node4, a cloud-led digital transformation managed services provider; the employment team won an employment tribunal case following a ruling that our client was unlawfully dismissed and subjected to detriments for making public interest disclosures about potential regulatory breaches by its former CEO and board members; the planning team advised Millwall FC on its plans to build a new training ground in West Kingsdown, near Brands Hatch in Kent; specialists from the criminal, regulatory and investigations group used their expertise, particularly in the criminal justice system, to advise scriptwriters at ITV on the latest dramatic storyline for Coronation Street; the workplace illness team was instructed to investigate an asbestos-related disease case and access specialist treatment, going on to secure a settlement from a former employer in connection with the exposure – the funds allow private treatment and the ability to take part in a new clinical trial to extend life; the medical negligence team secured a settlement in connection with an 11-year-old girl's death following a delay in administering antibiotics; the public law and human rights team helped to establish answers regarding what happened to a man who died at a Kent prison after staff didn't have a plan in place to manage his health conditions.
Other offices: Birmingham, Bristol, Cambridge, Cardiff, Chichester, Gatwick, Glasgow, Leeds, Liverpool, London, Manchester, Middlesbrough (consulting office), Newcastle, Reading, Southampton.
Who we are: We're more than just a law firm – we're a group of like-minded, friendly people working together to help individuals and businesses navigate life's ups and downs.
What we do: We work with our clients and take the time to understand what matters most to them.
What we're looking for: Trainees need to be flexible in their approach to everything, be resilient to change, and have a drive to solve problems.
What you'll do: As a trainee you will work with a wide range of our clients on critical cases, deals and projects. Our unique training system lets trainees take seats in multiple areas of law and gain a huge variety of experience in your two years with us.
Perks: 25 days' holiday and buying scheme, health plan, recognition scheme, two volunteering days a year, sports team sponsorship, season ticket loan, contributory pension scheme, death in service cover, critical illness cover, Flexible by Choice scheme.
Sponsorship: We're beginning the transition to the Solicitors Qualifying Examination (SQE) from 2024. If your application is successful, we will meet all the fees associated with your SQE and, if applicable, your PGDL if you have not started or completed your studies when offered a training contract. We also provide a maintenance grant of £1,000 per month of full-time study to help you through your course.
Diversity and inclusion
It's in our DNA to value people for who they are and what they bring. We're committed to creating a diverse and inclusive culture where our people can flourish.
Please visit Diversity & Inclusion – ESG | Irwin Mitchell
Percentage of female associates: 80%
Percentage of female partners: 57%
Percentage of BAME associates: 16%
Percentage of BAME partners: 19%