Survey Results - Trainee feedback on
Osborne Clarke
The lowdown - Trainees (in their own words) on Osborne Clarke
Why did you choose this firm over any other? 'Great culture and Bristol heritage', 'the focus on tech and diversity', 'high-quality work and clients', 'the supportive culture was an added bonus', 'the fantastic culture! When I attended the vacation scheme, the firm just felt like the perfect fit for me', 'the friendly and relaxed working culture', 'a mixture of the firm doing high-quality work, the work/life balance and the people'
Best thing about the firm? 'People's enthusiasm for the firm and the work we do', 'everyone has been kind, shown interest in me and has been generous with knowledge', 'it has a great culture, with friendly and down-to-earth people who are also ambitious, driven and leaders in their fields', 'working with incredible lawyers on industry-leading matters', 'no question is too silly and you get great support in all aspects of working life'
Worst thing about the firm? 'It has been slow to arrange for greater in-person contact and social events for trainees as we come out of the pandemic', 'not as many international opportunities as competitors', 'some teams give better quality training than others', 'the salary is comparatively lower than other firms', 'the working hours in some departments can sometimes reflect those of an office in the City (of London)'
Best moment? 'Getting lots of client contact', 'leading a negotiation call with the counterparty's solicitor', 'assisting with incredibly interesting research', 'attending a week-long employment tribunal hearing on unfair dismissal', 'founding the firm's first multi-faith committee', 'attending a High Court hearing on a case that I had supported on throughout my first seat', 'bringing a matter to a close and seeing the real-life impact of your work'
Worst moment? 'Working at a Christmas lunch', 'making mistakes during a signing, but everything was fixable and everyone was patient', 'late night finish but I was joined by other members of the OC deal team and not doing this alone', 'lacklustre training in one team', 'starting my training contract working from home', 'rushing to make court deadlines', 'spending a whole month doing a DocuSign exercise in the projects team', 'working until 1:30am on a closing'
The Legal 500 Future Lawyers verdict on Osborne Clarke
Osborne Clarke has a 'strong focus on technology and the TMT sector', a 'growing IP practice' and is 'ahead of the curve when it comes to industry focus'. The London, Bristol and Reading firm values 'equality, sustainability and people', which makes it no surprise that it is a Future Lawyers Winner in six categories. Trainees chose Osborne Clarke 'for the culture, high-quality work and clients, plus the forward-looking sector approach'. The firm 'has a great culture, with friendly and down-to-earth people who are also ambitious, driven and leaders in their fields'. Trainees 'hardly ever feel like a cog in the machine – my colleagues and supervisors have gone above and beyond to ensure I get the most out of my training contract'. The working culture at Osborne Clarke is described as 'relaxed', and there is a good work/life balance to boot. One trainee's best moment was 'going on client secondment', which allowed them to gain 'unparalleled insight into what clients are looking for in external counsel and how to maintain effective client relationships'. During the pandemic recruits were forced to 'undertake initial training online', and many 'could only go into the office a handful of times during our first seat', which proved challenging. What's more, whilst the firm is a winner for financial remuneration, respondents complained that 'although our salary is decent, we don't get enough budget for trainee or team socials'. To train at an innovative, forward-thinking firm where the people are 'kind, show an interest in you as a part of the team and are generous with their knowledge', research Osborne Clarke.
A day in the life of... Sophie Abbott, property disputes associate, Osborne Clarke LLP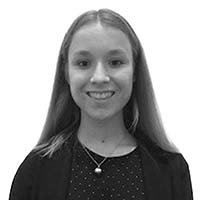 Departments to date: Property disputes, Real estate, Construction disputes, Projects
University: University of Cambridge
Degree: Modern Languages (French and Spanish)
7.10am: My alarm goes off and I manage to only press snooze once before heading out for a quick run.
8.20am: I'm a lot more productive in the mornings so I log on at around 8.20am just to quickly check my inbox and to get a feel of what new tasks I'll be starting on today.
8.25am: I make some breakfast and return to my desk.
8.40am: I update my to-do list and prioritise tasks which need to be done straight away. I skim through any legal updates and will take some time to read an article properly if it looks interesting or relevant.
9.15am: I attend a 'Junior Lawyer Know-How Session' – this is a bi-weekly forum organised and run by two associates at the firm. It is aimed at junior members of the property teams and each session an associate will run through an important aspect of property law. This week I volunteered to take notes – minutes are taken for each session and collated for future reference.
10.00am: Tea break. I'm making my way through my 240 pack of PG Tips worryingly quickly…
10.10am: Tea in hand I am ready to tackle some post-completion tasks. We have just completed on a lease for one of our large tenant clients. I've been involved in this matter from the beginning (negotiating heads of terms, drafting the documents, etc) and it's a good feeling knowing that we have completed within the expected timeframe. I draft the Land Registry application forms and calculate the SDLT due. I send the SDLT return to the client for approval and diarise the deadline for payment in the team's calendars. I make a note to check back in with the client in a couple of days if I have not received a response. This matter will be on pause now so I put it to one side.
11.00am: I check my inbox and see that an email came in a few minutes ago from a member of the team asking whether any of the trainees had capacity to help with a drafting exercise. I liaise with the other trainees, let them know I have capacity to help and volunteer to take on the task.
11.05am: I have a call with my colleague who has assigned the drafting task. Our client is the landlord of several units in a shopping centre and has asked us to pull together some outdoor seating licences so that the restaurant tenants can utilise the outdoor space for their restaurants (at the time of writing indoor dining was not permitted due to the coronavirus restrictions). The task sounds really interesting and relevant so I'm excited to be involved.
11.25am: The call lasted around 20 minutes – we ended up catching up about life in general which was lovely. I start to go through the information provided by the client and write a list of queries that need to be clarified.
12.30pm: I always get some fresh air at lunch. If I'm busy it will just be a 15-minute walk around the block but today is lovely outside so I wander round my local park for around half an hour. I get home and make some lunch.
1.15pm: I finalise and send out my email to the client asking for clarification on their instructions for the seating licences.
1.45pm: Once every two weeks we have a call with one of our major clients to keep track of all ongoing matters. As trainee, it is my responsibility to keep a tracker document setting out the status and action points for each matter. I have a recurring reminder in my diary to update the document before each call.
2.00pm: Client call. Over my time in this seat I have got to know the clients quite well and I always enjoy these calls. I update the spreadsheet as we go along.
2.40pm: Call ends. I take a break from my screen and make some (more) tea.
3.00pm: I feel refreshed and head back to my desk. I have been waiting for a client to confirm that we are authorised to complete on a lease. Great news! Completion takes place and the client emails me to say thank you – those emails are always a bonus and really make the hard work worth it!
3.30pm: A partner has asked me to do some research for him on identification evidence in Land Registry applications. I spend about an hour looking into the Land Registry guidance and send over my findings.
4.45pm: Next task on my list: first registration of a large plot of land. I volunteered to help out on this matter as dealing with unregistered land is becoming more and more uncommon and I thought it would be an interesting matter to work on. I spend the rest of my afternoon on this – researching what documents are needed, locating plans, etc – and update my supervisor with my progress. I've made quite a lot of progress and will carry on tomorrow.
6.00pm: I always go through my inbox before I log off to make sure I haven't missed anything during the day. I update my to-do list, close down my time and log off. It's a quick change for me and I head out to my weekly netball match.
About the firm
The firm: Osborne Clarke is a forward-thinking multinational legal practice. With 26 offices around the world, the sectors it works in all thrive on innovation: digital business, energy, financial services, real estate, recruitment and transport. The sector teams include lawyers from all legal disciplines.
The clients: Investec; Gazeley; Square Enix; Silicon Valley Bank; Western Power Distribution; QinetiQ.
The deals: www.osborneclarke.com/news/osborne-clarke-advises-microsoft-multimillion-pound-supercomputer-capability-supplied-met-office; www.osborneclarke.com/news/osborne-clarke-advises-gcp-investment-hippo-digital; www.osborneclarke.com/news/osborne-clarke-advises-infrared-capital-partners-uk-corporate-tax-law-aspects-250m-sale-portfolio-logistics-assets; www.osborneclarke.com/news/uk-supreme-court-victory-osborne-clarke-client-unwired-planet-landmark-telecoms-patent-frand-appeal.
Senior partner: Peter Clough
Managing partner: Ray Berg
Other offices:  Amsterdam, Barcelona, Berlin, Bristol, Brussels, Busto Arsizio, Cologne, Hamburg, Madrid, Milan, Munich, New York, Paris, Rome, San Francisco, Silicon Valley, Stockholm, Thames Valley, Warsaw, Zaragoza.
Who we are: Osborne Clarke is an award-winning multinational legal practice. We've grown rapidly, and with 26 global offices we're proud to say that our influence and impact can now be applied almost anywhere.
What we do: We think sector first, organising ourselves around the current affairs and future challenges of the industries we serve, rather than traditional legal practice areas. It helps keep us one step ahead. Our core services all thrive on innovation: digital business, energy, financial services, life sciences, real estate, recruitment and transport.
What we're looking for: Candidates who can communicate effectively; think commercially and practically; solve problems creatively; build effective relationships; and demonstrate initiative. Foreign language skills are also an advantage.
What you'll do: Trainees complete four six-month seats, typically in corporate or banking, real estate, litigation and one other area.
Perks: 25 days' holiday (plus a Christmas shopping day), pension, permanent health insurance, private medical insurance, life assurance and season ticket loan.
Sponsorship:  We pay candidates' PGDL and SQE tuition fees, provided that they are no more than half way through either course when they are recruited, along with a maintenance grant.
Diversity and inclusion
Our people. Are people.
We're all different. But we all want to be treated fairly. We want to be ourselves at work yet feel that we belong. We want our careers to be about our talent and contribution, not about who we are and where we've come from.
At Osborne Clarke we aim to shatter stereotypes, smash glass ceilings and break down any false barriers that stop people reaching their full potential. Because we know that when you succeed, we all succeed.