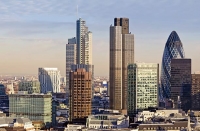 RPC has retained 82% of the trainees who started with the firm in 2016, with 14 out of 17 London-based rookies securing NQ roles. 13 of the recruits will be based in the firm's London office, whilst one lucky NQ will be based in Hong Kong.
Once qualified, the deserving 14 will be spread among the insurance (one in construction and one in professional and financial risks), commercial disputes, corporate, IP and technology, media and commercial and technology and outsourcing groups.
Simon Hart, partner and training principal at RPC said: 'Our qualifying trainees are a strong, talented and cohesive group of junior lawyers. Having watched the through their training to qualification, I am delighted that so many are staying within the business for the next stage of their career. Their enthusiasm for their future roles will add further energy to the core, growing teams across our business'.
Meanwhile, Stephenson Harwood has retained an impressive 90% of its September-qualifying trainees. Nine of 10 qualifying trainees were offered and accepted positions at the firm, eight of whom will remain in London while one NQ will join the Shanghai office.
The NQs will join the firm's corporate, marine and international trade, commercial litigation, real estate and finance practice groups.
Nell Noble, partner and trainee principal at Stephenson Harwood said: "The firm remains committed to nurturing and endorsing talent from within and providing its trainees with a supportive environment in which they can fulfil their potential'.
Read our autumn retention rates round-up to find out how other Lex 100 firms fared.