Survey Results - Trainee feedback on
Cleary Gottlieb Steen & Hamilton
The lowdown - Trainees (in their own words) on Cleary Gottlieb Steen & Hamilton
Why did you choose this firm over any others? 'Out of the multiple vacation schemes I did, I found Cleary lawyers the most impressive', 'prestige of the firm, and quality of the reputation in the UK and abroad', 'the generalist, multi-disciplinary approach', 'I like that trainees and associates aren't hen-pecked or micromanaged'
Best thing about the firm? 'The kind, intelligent people', 'the quality of the lawyers you get to work with on a daily basis', 'there are very few admin tasks to carry out; even when there are, it is appreciated when you carry them out, therefore almost all the work you complete seems to pull towards a common end', 'the people!'
Worst thing about the firm? 'The firm is very friendly, but people generally don't tend to socialise much outside of work', 'work/life balance is poor. Hours are long and there is an expectation throughout the firm that tasks are to be completed to the sacrifice of evenings/weekends', 'unpredictability of the hours', 'the hours can be rough'
Best moment? 'Closing a deal I worked on from day one, after many long months of work', 'receiving good feedback from a partner on a piece of work stating that it needed very little editing before being sent out to the client', 'being asked to draft, from scratch, a submission to the Competition and Markets Authority based on my analysis of our client's internal documents. This definitely felt beyond a trainee task and I was very happy that I was trusted with a real and important task'
Worst moment? 'A very deadline-heavy week that involved consistent late finishes', 'my supervisor calling me at 11.30pm to ask me to do something that night, even though it was clearly not urgent', 'working late (until 2am) on a Saturday'
The Legal 500 Future Lawyers verdict on Cleary Gottlieb Steen & Hamilton
Cleary Gottlieb trainees were attracted to the 'prestige of the firm, as well as its reputation in the UK and abroad'. Thanks to a flexible training contract where recruits are free to work with lawyers outside of their department, you can 'customise your own professional development' at Cleary. The US firm 'values entrepreneurial spirit' and a 'self-starter attitude is held in high esteem' – trainees are certainly 'not micromanaged'. There's no getting away from the fact that the hours at Cleary are long: 'there is an expectation throughout the firm that tasks are to be completed to the sacrifice of evenings and weekends', said one respondent. 'A very deadline-heavy week that involved consistent late finishes' and 'working until 2am on a Saturday' were singled out as worst moments. The trade-off is that 'work is far more exhilarating and important' than at mid-sized firms. One of the best things about working at Cleary is 'the quality of the lawyers you get to work with on a daily basis; you are surrounded by some intelligent people who are experts at what they do – it's pretty inspiring'. Colleagues are also 'friendly, collaborative and supportive'. But, whilst the atmosphere is friendly, 'people generally don't tend to socialise much outside of work'. Some of the top moments for recruits were 'closing a deal I worked on from day one after many long months of work' and 'receiving good feedback from a partner on a piece of work, stating that it needed very little editing before being sent up to the client'. For a 'highly-inclusive culture with hardworking, driven and personable colleagues' and 'high-profile, cutting-edge work', consider Cleary Gottlieb.
A day in the life of... Ren Chun Ho, second-seat trainee, Cleary Gottlieb Steen & Hamilton LLP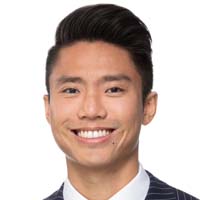 Departments to date: Finance and restructuring; Capital markets
University: University of Cambridge
Degree: Human, Social and Political Sciences
9.00am: Heading to the office, I grab a coffee along the way. The hybrid working policy gives me flexibility to work some days from home and others in the office, but I'm going in today for a few in-person catch-ups that I've planned! I check the emails that have come in overnight from our international offices. I tend to also scan the Financial Times headlines and my legal alerts, to keep abreast of important economic or legal issues.
9.30am: By 9.30am, I am set up in the office and prepare for our finance team meeting at 10.30am, where we share information about the deals we are working on and any pertinent insights for our practice. Today, I happen to be presenting on some key developments in insolvency law and cross-border restructuring in Europe. It's a pleasure to be able to present findings to the team.
11.00am: The cohort attends a 'Technical Toolkit' training session run by associates at the firm. Today's session covers the structuring of private equity funds, such as the parties typically involved and how their relationships are governed across the life-cycle of the fund. The associates are really responsive to a question I had and send me an example of a waterfall provision after the session. As I'm heading overseas to Hong Kong for my next seat in private equity funds, I'm excited to learn more details of the various mechanics involved.
12.00pm: I spend some time working on the transaction documents for a tender offer, for a client's outstanding bonds, that is launching next week. I have been given the opportunity to start drafting one of the main documents, the offer to purchase. I source precedents from previous deals and think carefully about how to incorporate certain conditions to the offer.
1.00pm: Lunchtime! The firm has a subsidised summer lunch policy, and together with some fellow trainees, I walk out to a nearby restaurant to enjoy some fresh air (and Peruvian cuisine in the City).
2.00pm: Over lunchtime another substantial task has come through for the restructuring of a major airline I have been working on for the past few months. I am to assist with preparing deeds of undertaking by the company's subsidiaries to support the restructuring. As one undertaking will be governed by New York law, I reach out to one of the New York-qualified associates in the office to query formalities. Learning about law in different jurisdictions and liaising with colleagues both in and out of London is an intellectually satisfying part of the work.
4.00pm: I have a scheduled coffee with my senior mentor, an M&A partner at the firm. Besides direct supervisors, every trainee at the firm is also paired up with a trainee mentor, associate mentor and senior mentor, and I find these discussions across all levels enriching. My senior mentor and I discuss some of his insights on the current market cycle and how competition law affects his work on mergers.
4.30pm: I continue on my work, making sure to use the document management systems and record my time appropriately. I also respond to various emails, including both internal queries and correspondence with other counsel on my various matters.
6.00pm: Pro bono opportunities are ample at the firm and I attend a Zoom meeting in connection with a panel event on sustainable finance I am supporting. I feel fortunate to participate in discussions with senior lawyers and the call gives me a lot of food for thought on ways finance could be utilised to mitigate climate risk.
7.00pm: My supervisor mentions an interesting question they are grappling with regarding sovereign events of default in loan agreements, and I spend some time researching international case law that might provide some colour if we need to advise a sovereign client soon. It's a pleasant surprise to see academic questions of law take on a practical life in client contexts.
8.15pm: Now on the way home and having picked up dinner, I consider my 'to-do list' for the next day and questions I'd like to consider further. I'm fortunate to live close by, so I briefly head to the gym, before calling it a good day.
About the firm
The clients: American Express, Citigroup, Coca-Cola, GlaxoSmithKline, Google, Goldman Sachs, Hellenic Republic, HSBC, Sixth Street, Sony, TPG, Vale, and Warburg Pincus.
The deals: Advised Euronext on its €4.4bn acquisition of the Borsa Italiana Group (which won Corporate Team of the Year at the 2021 Legal Business Awards and M&A Deal of the Year at the 2022 IFLR Europe Awards); represented Bill Gates' Cascade Investment on a consortium's $4.7bn acquisition of Signature Aviation; advised Goldman Sachs on ReNew Power's public listing on the NASDAQ via a ground-breaking de-SPAC transaction (which was named a 2021 Deal of the Year by Indian Business Law Journal); obtained the UK Competition and Markets Authority's unconditional clearance of Sony Music Entertainment's $430m acquisition of Kobalt's recorded music operations, following an in-depth Phase 2 inquiry; successfully defended HSBC in a complex High Court action relating to foreign exchange trading (which was recognised as one of The Lawyer's top 20 cases of 2021); advised Wockhardt on its agreement with AstraZeneca to manufacture and supply the Oxford/AstraZeneca Covid-19 vaccine to the UK; represented GlaxoSmithKline in $8.75bn of bond offerings, issued in preparation for the separation of the GSK consumer healthcare business; and advised Morgan Stanley and other banks on the SEC-registered initial public offering of Hepsiburada, the first Turkish company to be listed on the NASDAQ (which was named Turkey Deal of the Year at the 2022 CEE Legal Awards).
Managing partner: Michael Gerstenzang
Other offices: New York, San Francisco, Sao Paulo, Silicon Valley, Washington DC, Beijing, Hong Kong, Seoul, Abu Dhabi, Brussels, Cologne, Frankfurt, London, Milan, Paris and Rome.
 Who we are: Cleary Gottlieb Steen & Hamilton LLP is a leading international law firm with 16 closely integrated offices located in major financial and political centres around the world.
What we do: Core areas of practice in London are M&A, financing and restructuring, capital markets, international litigation and arbitration, and competition. In addition there are successful self-standing practices in tax, financial regulation, employment, and IP and IT.
What we're looking for: We look for candidates who are enthusiastic about the practice of law in a challenging and dynamic international setting. While academic excellence is a prerequisite, we place particular emphasis on recruiting candidates with whom we and our clients enjoy working. A sense of humour is as important as the ability to think critically.
What you'll do: By recruiting 10-12 trainees each year we are able to offer bespoke training that is tailored to our trainees' interests, experience and aptitudes. We encourage our trainee solicitors to accept increased responsibility as soon as they are ready to do so.
Perks: 25 days' holiday, employer pension contribution, gym membership subsidy, private healthcare, life insurance, long-term disability insurance, dental insurance, employee assistance programme, Bright Horizons back-up care and subsidised staff restaurant.
Sponsorship: PGDL and SQE funding. A maintenance grant of £12,000 is paid for each year of professional study.
Diversity, equity and inclusion