Survey Results - Trainee feedback on
Payne Hicks Beach LLP
The lowdown - Trainees (in their own words) on Payne Hicks Beach LLP
Why did you choose this firm over any others? 'Reputation in the family law sphere', 'its location', 'it offers top-quality work, especially private client', 'I had heard good things from people who worked there', 'because of the areas of law it practises in, and its excellent reputation in those fields', 'its size and key areas of success', 'its The Legal 500 tier 1 ranking for family law', 'the clients, culture and work/life balance'
Best thing about the firm? 'The work/life balance', 'the location', 'the size of the firm – everyone knows each other – and the client contact', 'most people are very friendly and willing to help', 'the independence granted to trainees', 'the quality of work and types of clients', 'friendliness, social life within departments; the trust that partners place in you from day one', 'the culture; it feels like a giant family, and the reasonable hours'
Worst thing about the firm? 'Some antiquated views from a few individuals', 'the pay – although I will take it to work these hours and in this environment', 'there is no designated social area in the office', 'supervision can vary from partner to partner and from department to department', 'the pay on qualification could be better, but the trainee salary is pretty good'
Best moment? 'Receiving positive feedback from colleagues whose opinion of me I had thought to be rather lower!', 'assisting a partner in preparing some complex advice for a client. The client was delighted with the service we provided and I felt like I had been really involved and able to contribute to it', 'being actively involved in drafting an affidavit in real time to meet a tight deadline – which we made – just!'
Worst moment? 'Having to work with a very difficult partner but the firm were good to respond to this, and that is no longer the situation for trainees', 'an instance where my supervisor was in a terrible mood and was dismissive and rude when I asked for supervision and direction on the work I was doing', 'having to print and distribute a huge number of letters and enclosures for a deadline that felt impossible to meet', 'doing a seat I didn't want'
The Legal 500 Future Lawyers verdict on Payne Hicks Beach LLP
Payne Hicks Beach 'excels in family and private client work, whilst still providing a full offering and a well-rounded training contract'. The 'prestigious' Lincoln's Inn firm reputation precedes it, with many trainees citing the high-quality work and clients as their reason for applying. The environment at Payne Hicks Beach is 'less intense and more cerebral than at other firms'. 'We are given more mentally challenging tasks' said one respondent, 'and we have more interaction with senior team members and more direct involvement with cases'. A 'close trainee group' means that recruits enjoy coming to work: the idea that 'we are more friends than colleagues' was a thread which echoed through the feedback. The firm is a Future Lawyers Winner for quality of work, confidence of being kept on post qualification and work/life balance. The amount of client contact on offer was also highly commended: 'I am constantly being taken to court and client meetings at the drop of a hat', said one respondent. The 'eclectic personalities of some colleagues' were celebrated by some recruits, whilst frustrating others due to 'the old-fashioned views which linger amongst the most old-school partners'. Trainees also feel that the 'pay could be better', although most recognised that 'this is the trade-off for reasonable working hours'. Worst moments included 'being given a time-pressured task to do in too short a timeframe' and 'finding it difficult to get input on a matter from a partner, and feeling alone whilst under pressure from third parties'. On the upside, best moments such as 'drafting instructions to counsel on a self-contained matter and getting positive feedback', 'attending a final hearing and watching cross examination live' and 'getting involved in sports litigation matters' enthralled trainees. To train at a close-knit firm with a glittering reputation in family and private client work, where trainees are treated like valued members of the team from the get-go, consider Payne Hicks Beach.
A day in the life of... David Whitworth, trainee, Payne Hicks Beach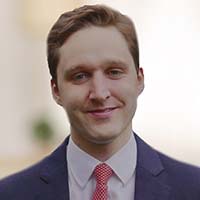 Departments to date: Corporate; Citizenship and immigration; Family
University: University of Warwick
Degree: History, First
9.00am: I log on to PHB's remote-working platform. When I need to be in the office I arrive at about this time too. Recently I have been going in more, because in the family department (my current seat) court work and meetings with clients and counsel often require this. But today I am at home and have substituted the commute for a run in the local common.
I skim through emails that have come in since I logged off yesterday and have a look at my to-do list and calendar, adding any updates from the emails I have just seen.
9.15am: One of the emails this morning is from the QC representing our client in a new case. She acknowledges receipt of a document I had prepared, contrasting our position in relation to what the judge said at the preliminary hearing with the opposing barrister's own view. It was a forensic bit of work and it is satisfying, if a little daunting, to think it is now in the hands of a leading barrister who says it will be helpful as she builds our case.
9.20am: I turn my attention to a relatively urgent task that came my way yesterday. I am preparing the first draft of an application to court to change the parenting arrangements of a child whose parents have separated. I set out why our client needs to bring this issue to the court and the reasons for its urgency. It is great to have a go at something that will form an important part of the early stages of the case.
11.00am: My phone rings. It is a partner asking if I can help on one of the most significant cases in the department. We have a bit of a chat before discussing the matter. It has been very welcome that so many in the firm, including the partners, take the time to talk like this.
11.20am: The partner has followed up with an email with further details. I check the application form I had been working on before sending it to the associate and partner in the matter. I do not have anything else too pressing so I make a start on this new task, which is checking the law on some very interesting technical points to do with security for costs in financial remedy proceedings.
12.45pm: Following some online research, it has become apparent that I will need to get to the office tomorrow to check some hardcopy legal resources we have. As is protocol, I email the head of department to let her know I will be coming in the next day.
1.00pm: I stop for lunch. When we are in the office (and rules allowing) the trainees try and get lunch together. I am told this was a very regular occurrence prior to the pandemic. It is all the easier at this time of year due to the wonderful green spaces of Lincoln's Inn and Lincoln's Inn Fields that surround the office.
2.00pm: I have a video call with two senior associates to catch up on a very busy matter that is currently in the early stages of the court process. Over the next few days I will help compile a file of psychiatrists who would be suitable to assess some of the parties in this fraught and strongly contested case about the future care of a child.
4.30pm: Early next week I will be attending a conference with counsel on a matter I have not been involved in before. I find time now to read some of the documents I have been sent as background.
6.00pm: I begin to wrap up for a prompt finish to the day. Usually I log off by 7.00pm, however when things are busier or there is something urgent, the occasional late night is needed.
6.30pm: One of my fellow trainees and I have a meeting with our mentee from Coram's Fields, a charity with whom PHB has a longstanding relationship. It has been a privilege to contribute to this young person's first steps in her career, offering our advice and perspective on starting out in law.
About the firm
The firm: Payne Hicks Beach is a Lincoln's Inn firm established in 1730 providing a full range of legal services to domestic and international private and commercial clients.
Chairman of the management board: Robert Brodrick.
Who we are: Payne Hicks Beach is a medium-size London law firm with a global reach, a 300-year history at the same location in Lincoln's Inn and a thoroughly 21st-century approach to client service. The firm provides solution-led advice and legal services to domestic and international private and commercial clients including individuals, families, businesses and trustees. Much of the firm's work has an international element, building on strong links with the US, Canada, Scandinavia, the Middle East and Far East, the main offshore centres, Switzerland and other European countries. Work is regularly handled in French, Italian, Danish and Arabic. The firm consistently 'punches above its weight' in the complexity of the clients it serves and matters it handles, and specialist advisers work in close-knit teams to deliver a seamless service across all its practice areas. Trainees invariably feel part of the team from the moment they arrive.
What we do: The firm's reputation has been built on family and private client work as one of the few UK firms that provides these services at the highest level. Its commanding position in these areas is complemented by an excellent reputation for contentious trusts, dispute resolution, privacy and media law, company and commercial law, employment, residential and commercial property, and citizenship and immigration work. Despite its position in the market, Payne Hicks Beach's lawyers pride themselves on the confidentiality and discretion with which they conduct their work, not least because the firm's clients include many household names, as a result of which the firm is one of London's best kept secrets.
What we're looking for: Applicants should have an excellent academic record (a 2(1) degree is a minimum), a high degree of drive and determination, and will need to demonstrate an ability to analyse problems accurately, to be creative in finding practical commercial solutions and communicating these clearly, as well as a flair for building relationships.
What you'll do: Trainees spend time in each of four departments, with their preferences being taken into account in this rotation so far as possible. With only one trainee per department, they play an important role, with a high level of responsibility, real work and supervised client contact from the outset.
Trainees are subject to regular assessment, and engage in the required Professional Skills courses, as well as in-house training. However, with the firm's team outlook and open-door policy they also have access to help and support from colleagues who are acknowledged experts in their fields.
Perks: Private medical insurance; permanent health insurance; employee assistance programme; life assurance scheme; health screening; contributory pension scheme; cycle to work scheme; season ticket loan; wellbeing programme; staff introduction bonus.
Sponsorship: Full GDL, LPC and SQE funding, and a maintenance grant each year of study. BPP Law School is the firm's preferred provider.
Diversity and inclusion