Survey Results - Trainee feedback on
Latham & Watkins
The lowdown - Trainees (in their own words) on Latham & Watkins
Why did you choose this firm over any others? 'Because it is a full-service firm', 'it now has a fairly mature training contract programme, with established infrastructure for training in each seat, mentoring programmes, and a good induction process', 'excellence in the practice areas I was most interested in, namely private equity and project finance and development', 'lean deal teams, thus providing trainees with greater exposure to high-level work early on in their legal career', 'because of its highly-ranked practice groups in corporate and financial law and because of the associate salary'
Best thing about the firm?  'The diversity initiatives and affinity groups that the firm has for all lawyers', 'it has a big trainee cohort for a US firm', 'quality of work, responsibility given', 'the nature of the work, position in market and general reputation', 'the support trainees get', 'by far the affinity group networks', 'the international nature of deals and working with/visiting other offices', 'the people', 'the fast-paced environment matched with a supportive and collaborative working culture', 'the grown-up attitude with which trainees are treated, and the willingness of partners and associates to involve trainees in complex work in addition to business development'
Worst thing about the firm?  'Long hours, but this is not unique to the firm', 'trainee pay is alarmingly below market', 'lack of perks, poor remuneration for trainees compared to competitors', 'work/life balance can be brutal', 'the variability between office floors (in terms of furnishings, etc)', 'trainee pay lags behind competitors', 'the seat rotation process could be more transparent', 'the perks like gym membership discounts, free office lunches, etc could be better', 'the hours target'
Best moment?  'Getting to travel internationally with my supervisor for interviews as part of an investigation during my litigation seat (plus seeing the whole investigation through from start to finish)', 'attending court hearings', 'exposure to market-leading deals', 'attending the European banking retreat in Barcelona', 'seeing a flagship, first-of-its-kind carbon capture and storage project in the Middle East through to signing during my project finance and development seat'
Worst moment?  'Finishing at 3am, getting home at 4am and having to wake up at 9am the next day in the run up to a signing', 'a few occasions where I probably should have spoken up earlier that I was over-capacity and my supervisor could have been slightly more involved in monitoring my capacity', '75+ hour weeks with a lack of recognition from the wider team', 'working an entire weekend in the office before a signing', 'having to forego social events on weekdays and not being able to plan my own activities as work pops up unexpectedly'
The Legal 500 Future Lawyers verdict on Latham & Watkins
Latham & Watkins 'was the only firm to meet all my criteria, such that I wouldn't have to make any sacrifices regarding calibre of work, prestige, culture or quality of training'. Recruits were drawn to the firm's full-service nature, an offering which is 'not a given for US firms in London'. Indeed, when deciding where to apply, trainees had been bowled over by Latham's 'position in the market across so many different practice areas', which means that they 'do not feel like we are competing for the crown jewel department of the firm'. An impressive client pool comprising 'some genuinely very well-known organisations, plus some lesser-known, but very interesting, businesses' is the cherry on the cake. Latham has been awarded two Future Lawyers Winner medals for quality of work and international secondments. Despite several complaints that the trainee salary 'has not risen in line with competitors', the generous NQ salary received high praise. Colleagues are 'awesome', and it didn't go unnoticed that 'literally everyone I met during my vacation scheme was positive and seemed to enjoy their job'. The main gripe recruits have with Latham is the hours which, although 'no different to any other US firm', can be 'long, and without foreseeability at trainee level'. Recruits do appreciate that 'working at a top international law firm comes with the need to provide the best service for clients' but are keen to point out that 'this means Latham lawyers are sometimes needed to be available out of business hours in order to service client needs'. The smaller annual leave allowance (20 days instead of the usual 25) is also an annoyance. To train at a large US firm with a significant UK presence and a larger trainee cohort than most other US firms', which boasts 'very good transactional and disputes practices', consider Latham & Watkins.
A day in the life of... Lauren James, second-seat trainee, Latham & Watkins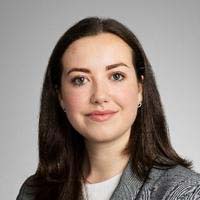 Departments to date: Banking; Data and technology transactions (DTT)
University: Durham
Degree: Law (1st)
9.00am: I like to check my emails before walking to work to make sure that I have caught up on anything that may have come in overnight. This means I have a clear idea of how to structure my day and I can update my to-do list if needed. I live about a 20-minute walk away from the office which makes for an easy commute. Depending on schedules, I sometimes walk to work with other trainees which is a great way to start the day (especially if we grab a coffee en route!) One of the best things about Latham is how sociable the trainees are and I've made some great friends in both my seats.
9.20am: Once at my desk, I update my to-do list before moving on to quick tasks that I can tick off easily. For example, one daily job that I am responsible for in DTT is researching any key data privacy and technology news that should be flagged to the wider team for knowledge management purposes. I find this really interesting and love that Latham not only focuses on client work but also emphasises the importance of staying up to date with international legal developments. The firm is truly global and I've had the opportunity to work closely with numerous US teams throughout my time.
11.15am: I have a call with a partner to discuss next steps in a data privacy project that we are both working on. The opportunity to work directly with a partner is great; I take the initiative to be as proactive as possible. Latham trainees can take on as much responsibility as they want, and we work within leaner teams, providing opportunities to develop like junior associates. I've loved this particular project as I've been able to hone all types of legal skills – drafting, research and presentational to name a few. As a trainee at Latham, the combination of the variety of work and diverse pool of clients gives you the skills to become a complete all-rounder.
1.00pm: I head down to a Women's Lawyers Group lunch which is a drop-in session to give new members the opportunity to meet the wider team. Latham places a huge emphasis on affinity groups and there are so many that you can join. Trainees are encouraged to apply for sub-committee positions which is a great way to meet colleagues across the firm.
1.45pm: Back at my desk, I prepare for a pro bono call with my supervisor. We assisted a charity with creating a new privacy policy for their employees. On the call we will talk the client through the policy's key terms. My supervisor has encouraged me to take the lead, not only on the call, but with the client, which means that my interpersonal and communication skills continue to develop, and I can already see improvements during this seat.
4.00pm: I am asked by an associate to assist with a due diligence report for a proposed acquisition. The task involves reviewing key commercial contracts for terms that could affect the value of the target company. The associate runs through the task with me and gives examples of the crucial terms to be looking out for – everyone at Latham is always ready to go above and beyond when it comes to both instructions and feedback, which has been invaluable throughout my training contract.
5.30pm: As I approach the end of the day, I like to update my time entries and make my to-do list for the following day; I also check-in with my supervisor in case anything urgent is expected. This allows me to stay on top of all the different workstreams I am involved in and plan my schedule for the next day.
About the firm
The firm: A career at Latham & Watkins will give you the opportunity to do some of the best work of your life. With more than 3,000 lawyers across our offices in Europe, the US, the Middle East and Asia, the opportunities are boundless. Over 70% of the firm's transactions involve five or more offices; our diversity fuels our understanding and innovation.
Latham provides the perfect balance of entrepreneurial spirit and career development support. The firm offers world-class training, where graduates and trainees can follow their intellectual curiosity to explore the firm's market-leading practices before choosing a department, practice or industry focus.
It is our unique collegiate and non-hierarchical culture that sets us apart. Our associates committee – boasting equal numbers of associates and partners – manages associate reviews, bonuses, and promotion to partnership and counsel, which leads to a remarkably transparent environment.
We are proud to be a world-leading pro bono law firm. The firm gives billable hour credit for pro bono work, and doesn't cap the number of pro bono hours that can be applied towards the billable hour target. Here, you are encouraged to bring your own unique perspective, and supported to take on pro bono matters of personal interest.
A career at Latham is an investment in your development and your future. It begins with you.
Chair and managing partner: Richard Trobman
Office managing partner: Stephen Kensell
Other offices: Austin, Beijing, Boston, Brussels, Century City, Chicago, Dubai, Dusseldorf, Frankfurt, Hamburg, Hong Kong, Houston, Los Angeles, Madrid, Milan, Munich, New York, Orange County, Paris, Riyadh, San Diego, San Francisco, Seoul, Silicon Valley, Shanghai, Singapore, Tokyo, Washington DC.
Who we are: Latham & Watkins has more than 3,000 lawyers globally. Its non-hierarchical, collegiate management style and 'one firm' culture make Latham a unique place to work. Over 70% of the firm's transactions involve five or more Latham offices and the collaborative atmosphere is strengthened by the firm's diversity.
What we do: Our award-winning London office is home to nearly 500 lawyers and is known for its work advising some of the world's leading corporates, financial institutions and private equity firms on market-shaping transactions, disputes and regulatory matters.
Our leading finance practice has earned an exceptional reputation in the market, regularly advising on all types of leveraged, acquisition and project finance work. We have market-leading experience in M&A, debt and equity financing, high yield, restructurings, recapitalisations, divestitures, data privacy and cyber security, and outsourcing. We also offer comprehensive tax and environmental advice for complex multi-jurisdictional transactions and disputes. With nearly 900 litigators located in 25 major business centres globally, we are one of the few firms capable of providing clients with immediate, high-quality legal expertise anywhere in the world, whether our clients' needs are local or international.
We are committed to giving back to the communities where we live and work, with a longstanding pro bono programme as well as many community service initiatives. Over the last two decades, our lawyers have provided more than 4m pro bono hours in free legal services to underserved individuals and families and the nonprofit sector.
What we're looking for: Latham & Watkins recruits students with incredible legal minds who are also incredible people; the firm values transparency, respect, innovation, collaboration and diversity. As a meritocracy, Latham seeks out candidates who have demonstrated they can contribute to the firm's culture through their initiative, communication skills, complex thinking, willingness to assume responsibility, resilience and judgement.
What you'll do: A Latham training contract combines real responsibility on global matters with supervision from world-class lawyers who foster professional development. In addition to a sophisticated training programme, our trainees also benefit from a core three-week trainee foundation designed to bridge the gap between law schools and practice, as well as training in each seat. After induction, trainees complete four six-month seats – two of which will be in corporate and finance. Trainees have the opportunity to apply for a secondment on either their third or fourth seat.
Perks: Life assurance, private health and dental insurance, pension scheme, season ticket loan for transport, cycle to work scheme, restaurant on site, discounted gym membership.
Sponsorship: PGDL and SQE fees and a maintenance grant of £10,500 per year. For future trainees who have already completed the PGDL and/or LPC/SQE, the firm will reimburse those fees in full.