Survey Results - Trainee feedback on
RPC
The lowdown - Trainees (in their own words) on RPC
Why did you choose this firm over any others? 'The culture, working environment and the friendliness of representatives I met during the application process', 'friendly culture, interesting work, international opportunities, good salary for Bristol (at the time of offer)', 'reputation for very friendly and approachable lawyers (borne out on the vacation scheme) combined with interesting work', 'I had an interest in contentious work, which the firm is well known for', 'the quality of the work combined with the size of our cohort meant that I was going to get training and support through to qualification and beyond'
Best thing about the firm? 'It has very friendly and approachable teams and is extremely supportive', 'as a trainee you are given high-quality work and a good amount of responsibility', 'the approachability of associates all the way up to partner level, nobody feels as if they are above speaking to a trainee/answering your questions', 'the overall combination of great work, great training and genuinely open and friendly working environment', 'the people – you can approach anyone with a question and know that they will do their best to help you, or will help you to find opportunities/work that you've expressed an interest in'
Worst thing about the firm? 'Lack of international secondments', 'legal tech/innovation is behind', 'being given a lot of admin tasks and little client contact', 'its attitude towards recognition of market pay levels, 'the Bristol office being treated as second class', 'the bonus scheme', 'the lack of a case management system', 'there is a dearth of nice spots for lunch near to the [London] office', 'the fact that it markets itself to applicants on work/life balance, but this does not reflect the experience of most trainees', 'the [London] office can be cold'
Best moment? 'A without prejudice meeting where the opponent was completely unruly and his solicitor could not stop him – very amusing', 'receiving a large amount of responsibility drafting correspondence on an extremely interesting matter', 'receiving good feedback and recognition on a challenging piece of work', 'attending a six-week trial', 'my client secondment to a FTSE 100 company', 'attending multiple hearings/trials that were very highly publicised and appeared in the news'
Worst moment? 'Not getting to do a seat in the Singapore office after it went to someone else who had already been on secondment', 'dealing with fluctuations between very quiet, very busy and back again with little control over it', 'when I tried to communicate that I had competing deadlines and limited capacity but was not listened to', 'bundling in the early hours of the morning two days before Christmas in preparation for an adjudication', 'working until midnight several weeks in a row'
The Legal 500 Future Lawyers verdict on RPC
RPC's standout features are a 'big disputes practice which operates across a range of sectors', 'a specialism in insurance law', and 'the tech and media clients it works with, and its strategy of developing this as one of its core pillars'. And beyond the work, a 'reputation for very friendly and approachable lawyers' prevails. One respondent explains: 'I worked at RPC as a paralegal and really valued the people and the culture – I decided I would not want to train anywhere else'. Colleagues 'genuinely care about you as an individual and your development as a trainee'. A smaller intake means 'increased access to higher-quality work and more responsibility'. What's more, the work/life balance is 'great; supervisors usually encourage us to log off at a reasonable time in the evening'. RPC is a Future Lawyers Winner for supervisor approachability and work-from-home policy, which is 'very flexible' and is considered one of the best things about the firm. There is 'always a social, training opportunity or diversity & inclusion initiative going on, and people from across the firm (from lawyers to business services) are encouraged to get involved'. It's not all roses at RPC though: 'the firm seems to be a bit split' as 'the work, people and general attitude differs quite a bit from team to team' according to some respondents. Other complaints are that the 'remuneration arguably lags behind where the market is at right now' and that the 'benefits and expenses policies aren't as generous as at other places'. Best moments include 'going to court to attend a successful strike-out hearing on a matter I had worked on', 'attending two mediations in the first few weeks of my seat' and 'going on secondment to Meta'. Worst moments were 'a period of back-to-back trials which warranted very long and stressful hours' and 'a lull in work in the industry overall, meaning that I had nothing to do for a couple of months. That caused very low motivation'. For 'high-end work', a 'friendly culture' and a 'good work/life balance', consider RPC.
A day in the life of... Mars Yeung, trainee solicitor, RPC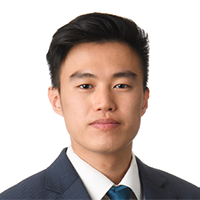 Departments to date: Construction insurance; General liability insurance
University: University of Exeter
Degree: Law, 2(1)
8.00am: I usually wake up later on Fridays, which is generally a quieter day compared to the rest of a much busier week. As I go through my morning routine and prepare for the day, I check my emails to see if there's anything urgent that will need to be actioned first thing.
8.45am: I make breakfast and go to the gym for a quick mini-workout before heading to work. I live five minutes away from the office and the route to work takes me through a nice park and across a bridge. Sometimes, if I'm in a hurry, I will cycle in. I decide to walk today because the weather is quite nice and sunny.
9.25am: I arrive in the office and set up my workstation for the day. Each hot-desk comes with a mouse, keyboard and two screens, but some people prefer to keep their own equipment in the office. Today, both of my supervisors are in, so I have a quick chat with them before starting work. I review my to-do list and calendar so that I have a rough idea of what I'm doing today.
9.30am: As a trainee in the construction team, I am responsible for arranging the publication of a weekly update on the construction sector. The draft is currently with the partners. I send a quick email reminder asking them to provide comments on the draft.
9.35am: I have been working on a chronology for the past week. This involves reviewing the contemporaneous documents in a case and making a detailed chronological list, allowing us to fully review and assess what happened. This can be an enjoyable task as you get to see the background facts slowly taking shape in your mind.
11.00am: I take a break from my chronology and have a quick conversation with someone else in the team about how our weeks have been.
11.45am: I receive an email from the other side in a dispute that I'm involved in. We are currently in the disclosure stage, which means that each party needs to provide the other side with all relevant documents in a case. The email relates to our client's disclosure and some further documents that the other side wants to review. As the associate on the file is away on holiday, I consider the email briefly and email the partner with my thoughts.
12.00pm: I phone an engineering expert that we are working with to confirm some details. After this, I update the associate on my conversation with him and we discuss next steps.
12.15pm: One of the benefits of living so close to the office is that I can go home for lunch. I make a quick meal with my new air fryer and watch Friends. After a relaxing lunch break, I head back to the office.
1.15pm: I prepare a procedural document for us to acknowledge service of a claim document. This is a formal document that we use to acknowledge a claim. I then speak to our court clerk to arrange for it to be lodged at the court.
4.45pm: I finish the chronology I was working on this morning and send it to the associate for review.
5.00pm: I have a quick chat with some other people about our weekend plans. I then make a start on a blog piece that I am doing for the early talent team.
5.30pm: I usually take notes for every call or discussion that I have. I check my notes for the day and check that any action points have been added to my list and that people who need to be updated have been updated. This is particularly important for cases where the associate is on holiday and won't know what's happened unless I tell them. After this, I pack up and head home.
6.00pm: My flatmate arrives home from a work trip to Poland. We eat and watch TV. It's a nice way to catch up as I haven't seen him for around a month.
About the firm
The clients: Frasers Group (Sports Direct); LINK; England Lacrosse; Saracens; Meta; Google; Associated Newspapers Limited; Federal Republic of Nigeria; QBE.
The deals: Supported longstanding technology client and the world's largest social network, Meta, on the setting up of its much anticipated oversight board, which hears appeals and issues binding decisions about content moderation on Meta's platforms; acts for ANL (Associated Newspapers Limited) in respect of a claim for misuse of private information, breaches of the GDPR and copyright infringement brought by the Duchess of Sussex following the publication in the Mail on Sunday of a letter written by the Duchess to her father, Thomas Markle; instructed by Google in connection with a claim brought by Epic Games concerning 'Fortnite', the rights of which are owned by Epic, and its distribution in app format on Android devices, via the app store, Google Play; represents the Federal Republic of Nigeria in separate claims against JP Morgan (JPM), Shell and Eni, arising out of the oil majors' fraudulent and corrupt acquisition of an oil prospecting licence (OPL 245) for the sum of $1.3bn; advised the liquidators on the sale of the UK newspaper Jewish Chronicle to a newly incorporated company, JC Acquisition Limited, established by a consortium led by Sir Robbie Gibb, former head of communications at 10 Downing Street.
Other offices: Bristol, Hong Kong, Singapore.
Who we are: At RPC, you can be you. In an environment that's real. Strikingly real.
Do you want a career in a firm that values personality as much as professionalism? For us, business success comes from building personal relationships and thinking creatively to achieve the best solutions.
So, if you value character over conformity, the unique over the uniform, and ambition over apathy, let's talk.
What we do: Our lawyers are market leaders. Our clients are often household names. And together we achieve award-winning results. Results that have seen RPC regularly voted among the best for commercial advice across our sectors of specialism.
Our business is built on mutual respect and trust. That's where you come in. From day one, you'll collaborate with our partners; you'll have contact with clients; and you'll be given real responsibility. As a trainee, you could be assisting with large-scale global disputes, or offering business-critical commercial advice.
What we're looking for: Although proven academic ability is important (we require a 2.1 degree or above, not necessarily in law) we value personality, diversity, flexibility, commitment, energy, collaboration and commerciality just as highly.
What you'll do: As a trainee, we believe you'll deliver your best if you're free to be you. And that means being able to ask questions openly, being supported to develop your strengths, and having the right opportunities to grow. Our offices are non-hierarchical and open plan which means you'll be sitting close to our partners and associates. What's more, our dynamic working principles empower everyone at RPC to shape how they split their time working in and out of the office; balancing their own preferences, supporting each other and delivering exceptional client service. Whether you're handling complex insurance claims, resolving large-scale global disputes, or providing commercial advice and transactional support, your opinions will be listened to and respected.
Perks: Along with a competitive annual salary, you'll be offered a creative and comprehensive package of benefits.
We're all unique. And that's why RPC's benefits package is too. We respect we're all real people with passions, families and lives away from our desks. So, we offer you the chance to tailor your benefits, offering choice and flexibility to everyone who works here.
Our benefits package covers almost everything, from wellness festivals and social events, to extra annual leave, and family and wealth-related rewards.
Sponsorship: Postgraduate Diploma in Law (only if you are a non-law graduate). Funding: fees and SQE paid, plus up to £10,000 maintenance.
Masters in Legal Practice at the University of Law. Funding: fees and SQE paid, plus up to £10,000 maintenance.
Diversity and inclusion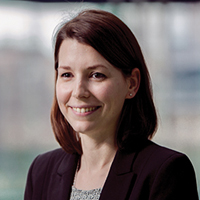 Rachel Pears, Head of Responsible Business / Internal Employment Counsel
Why is having a diverse workforce important?
In a nutshell: diversity of thought. Who wants their lawyer to think inside the same box as everyone else? All of our experiences inform our perspectives, judgements, relationships. And we want those elements to be as creative, different and reflective of society as possible.
What initiatives does the firm have in place to ensure it recruits a diverse workforce?
We have used Rare's contextualised recruitment tool since 2015, which enables us to consider a more diverse range of candidates for our apprentice and training contract opportunities using social mobility metrics. We are able to understand the context within which a candidate has achieved what they have.
We also entered a partnership with Aspiring Solicitors in 2018. AS works to increase diversity in the legal profession through a series of programmes aimed at underrepresented groups.
RPC is a corporate sponsor of SEO, an organisation dedicated to helping talented students, primarily from ethnic minority and/or low socioeconomic backgrounds, secure graduate positions and internships.
The firm offers legal and business apprenticeships (including solicitor, paralegal and finance apprenticeships) across our UK offices.
We also participate in a number of additional diversity initiatives at the early talent stage including:
BAME City Law Open Day in collaboration with Target Jobs
University of Law Legal Access Scheme
DiversCity in Law event
Bright Network Black Heritage Future Leaders annual event
How has the firm been working to improve diversity in senior/leadership positions?
It's a complex issue that doesn't, unfortunately, have an easy quick fix. But we are committed to improving the make-up of our senior positions and believe we are on the right track.
We are invested in a number of different initiatives to drive further diversity at the top. A few examples of this:
We have signed up to the Law Society's Women in Law Pledge pursuant to which we pledged to reach 30% women in our partnership, and in 2022 we reached this goal. As part of this commitment the firm implemented a tailored and specific 15-point Gender Balance Plan to identify the areas where barriers to gender balance may occur.
We run a number of programmes through our learning and development team to support our lawyers from training to partnership.
We have recently signed Rare's Race Fairness Commitment which requires a number of actions to support the recruitment, progression and promotion of Black and all ethnic minority people.
We believe that data tells a compelling story and so we analyse our demographics information to look at promotion and attrition figures for certain groups – for example from an ethnicity or gender perspective.
We are very supportive of flexible and agile working at all levels. We offer enhanced pay and benefits for anyone taking certain forms of parental leave (maternity, paternity, shared, adoption, etc) and we offer a maternity leave returners programme to support our female talent to transition back to work.
How do you avoid diversity becoming a box-ticking exercise?
You have to go about it meaningfully and authentically. Don't sign a charter or a pledge and then move on to the next. Create accountability. Consider how you can create tailored action plans for your organisation.
Have passionate and engaged people driving it forward. Don't try to tackle every challenge at the same time. Listen to your people. We all have something to learn.
What assurances would you give to individuals who want to apply for a training contract but feel hesitant to do so because of their gender/sexual orientation/ethnicity/background/disability/any other diversity-related reason?
While the legal sector (like most sectors) has a way to go in diversity, equity, inclusion and belonging, we are certainly moving in the right direction. Most firms (RPC included) have made huge strides forward with a multitude of programmes, networks and initiatives to support people from minority or underrepresented groups. There are also plenty of people like me to challenge the norm. I am a great believer that most skills are transferrable and people who have overcome difficult hurdles in their life are some of the most resilient people you'll ever meet. Be confident in who you are and how much you have to offer.