Survey Results - Trainee feedback on
Mills & Reeve
The lowdown - Trainees (in their own words) on Mills & Reeve
Why did you choose this firm over any other? 'The range of seat choices', 'its reputation for high-quality training', 'you do six four-month seats which gives you the opportunity to be exposed to more areas of law and the firm', 'regional focus and strong emphasis on working culture, but still doing London-level work', 'friendly culture and good work/life balance', 'because of the The Legal 500 top-tier ranking', 'breadth of practice areas'
What is the best thing about the firm? 'Everyone is friendly and encouraging', 'good quality work', 'the people are amazing', 'supervisors frequently approach me after 5pm and encourage me not to stay late', 'there's a strong culture of collaboration which makes the work enjoyable', 'Mills & Reeve is a friendly firm which cares for its trainees and wants to see them develop into great lawyers', 'work/life balance'
What is the worst thing about the firm? 'Remuneration in comparison with other firms', 'the pay should perhaps be adjusted to reflect the variable cost of living in the different office locations', 'the uncertainty about who is going to be in the office', 'the pay isn't as high as other firms', 'lack of international opportunity', 'the IT breaks down a lot and is not that user-friendly', 'salary could be better'
What has been your best moment? 'Taking part in the charity challenge', 'assisting in the completion of a major deal in the corporate team', 'attending a high-value joint settlement meeting and observing the solicitors negotiate', 'being given great feedback for several pieces of work during my last seat', 'successfully dismissing a judicial review application', 'taking a matter through from start to finish in my first seat', 'generally being trusted with plenty of client contact from day one'
What has been the worst moment of your training to date? 'There are periods where the work pace slows and as a trainee it is difficult to know how to fill your time', 'an angry client call at 8 in the morning!', 'initial professional skills course training', 'being locked in the office because I was working late', 'I found working remotely difficult when I was forced to isolate'
The Legal 500 Future Lawyers verdict on Mills & Reeve
Thanks to 'rapid growth in the last few years', Mills & Reeve has 'exciting prospects'. The national firm 'has an incredible reputation, not just for training but for quality of work' and has a 'The Legal 500 top-tier ranking across several practice areas'. The 'opportunity to experience six seats' and a 'fully-funded LPC' also attracted trainees. Mills & Reeve is a five-time Future Lawyers Winner, with inclusiveness, supervisor approachability and social life among its accolades. The 'forward-thinking and inclusive culture' is spoken of highly: 'everyone is very approachable so you never feel like you can't ask questions'. Moreover, colleagues are 'interested, engaging and friendly. People introduce themselves and say "Hi" even if you've never worked with them before or aren't in the same team as you'. Best moments include 'attending a trainee away day in our London office' and 'being brought onto the China desk and meeting and learning from some very experienced individuals'. Whilst year-on-year the training satisfies Mills & Reeve recruits, 'the pay' continues to be scrutinised: 'the salary is the same across all offices in the UK (except London), but for those in the Cambridge office where the cost of living has rocketed, the pay hasn't kept up with this'. The impact of the pandemic was also noticeable, with some trainees finding it 'difficult working from home all the time'. Moreover, the reluctance of some staff members to come back to the office 'has created times where, as a trainee, you can feel slightly unsupported'. For a 'variety of seats', a 'friendly atmosphere' and a 'welcoming culture', take a closer look at Mills & Reeve.
A day in the life of... Nihkel Dosanjh, first-year trainee – Birmingham office, Mills & Reeve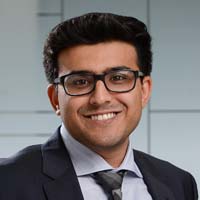 Departments to date: Employment, Construction, Commercial
University: University of Birmingham
Degree: Law LLB 2(1) (Hons)
7.00am: I start my day by trying to stay away from my phone before properly waking up. Inevitably, however, I succumb to the pressures of the modern world and open the BBC News app, checking for any interesting events in the news in an attempt to stay away from opening the usual social media apps immediately. Eventually, I do and scroll through them for 15 mins, until I have a quick check of any emails to prepare my thoughts and mind frame for the day ahead with the motivation of my Spotify playlist blaring out of my phone.
8.30am: I usually get into the office around 8.30-8.40am. After heading upstairs (I have committed myself to taking the stairs and not the lift) I say hello to the team already in the office and log in to the desk I booked the day before. Following this, I check my emails to prioritise my tasks for the day and update my spreadsheet to-do list accordingly.
9.00am: This week, the firm welcomes our vacation schemers so I meet with a few of them for a hot chocolate and coffee and discuss how they are finding the scheme so far. They tell me that they have enjoyed it and are surprised at how quickly Thursday has come around.
10.00am: I have a few training meetings to attend, which a broad array of different people in the firm come to in order to contribute to any new learning or refresh their skills. As I am relatively new to the firm and the legal world as a whole, I opt to just refresh my skills and learn as much as I can for now. To get the most out of the meetings, I try and make a concise set of notes which I review after the meeting. It's also good practice for my note-taking skills and it's not uncommon for someone who has missed the meeting to request a note, so having one on standby isn't a bad idea.
12.30pm: By the time lunch comes by, I have been on Zoom for a fair while, so I ask my vacation scheme buddy to join me for a walk to get some lunch. During lunch, I have another catch-up with the vacation schemers and trainees to see how they are all getting along. We discuss the adjustment from academic thinking and writing style to the professional world and the requirement to tailor your work to best suit different clients.
1.30pm: I work through a few emails and action anything which needs to be progressed. My supervisor provided me with a task which involves a contract analysis of a client's user agreement which we go through in detail, discussing aspects such as the expected deadline, the format of the work and its structure. I take some time to organise my notes, research and discuss any questions with my supervisor. As a result, I manage to produce something which I am happy to submit, after checking.
4.30pm: I take the time to read up on the subjects discussed in the meetings this morning in further detail using Practical Law and the firm's resources to learn more on the subject and deepen my knowledge of the area. I find taking some time rather than jumping into the research after the meeting allows me to develop a better, more reflective view of the subject at hand and as a result, have a better understanding of the subject matter.
5.15pm: I check my emails once again, ensure my time is recorded accurately and put myself in a position which best prepares me for the next day. Tomorrow, I have arranged a casual catch-up after work with the vacation schemers in order to see how they are getting along with their first full week at the firm. In the meantime, however, I am attending a young professionals networking event which is coincidentally next door to the office. Being in the centre of Colmore Row provides the unique advantage of being able to access the main locations of the city very easily, as well as being close to Snow Hill station.
8.30pm: Heading back home after the networking event, I have a quick check of my emails on my phone to make sure I am up to date on everything. I usually try and take some time to go to the gym after work, however today I am pretty tired from going yesterday so I think getting back home and resting is the best plan to save my energy for the weekend and any upcoming socials we have planned for the vacation schemers.
About the firm
The firm: You will often hear Mills & Reeve say 'Achieve more. Together', and while many law firms talk about teamwork and collaboration, it's not just a catchphrase here. It's the cornerstone of the culture and how the firm works.
The clients: Jaguar Land Rover; University of Cambridge; Ministry of Defence; Professional Footballers' Association; AIG; Wellcome Trust; Department of Health and Social Care; HSBC; Children's Investment Fund Foundation; Adnams.
The deals: Advised two Romanian brothers on the sale of their online language learning platforms and apps for over 40 languages to publishing group Pearson – established by Alex and Tudor Iliescu in 2014, Mondly offers language lessons in virtual and augmented reality and has an award-winning app, MondlyKIDS, to help children learn over 40 languages; the construction team provided legal advice on Salford's zero carbon house – the unique Z House was built using specialist research and expertise from the University of Salford's Energy House Laboratories team, is located at the university's main campus and was built by Barratt Developments, the UK's largest house builder to be occupied and observed by Salford students to evaluate its performance; advising Podium Analytics, a national charity founded by businessman Ron Dennis CBE, to reduce sports-related injuries in young people – armed with a mission to reduce the incidence and impact of sporting injury in 11-18-year-olds, Podium Analytics has secured several research partnerships and collaborations to identify the causes of injury and preventative solutions at youth level; the IP team successfully acted in EU trade mark opposition proceedings in the EU General Court to protect the goodwill in the name "Basmati" – the firm was instructed on behalf of The Agricultural and Processed Food Products Export Development Authority (APEDA), a statutory authority of the government of India, which represents the interests of Indian individuals and companies involved in the growing, processing and export of agricultural products, including Basmati rice; advised Certified B Corp Space Doctors on its acquisition by Dutch agency InSites Consulting – founded in 2001 by Dr Fiona McNae, Space Doctors provides strategic cultural and semiotic insights for brands from its in-house teams based in Brighton, London and Singapore together with a global network of experts including semioticians, anthropologists, ethnographers and designers, and uses social media and text analytics to track cultural impact for brands including Microsoft, P&G, PepsiCo and Viacom.
Senior partner: Justin Ripman
Managing partner: Claire Clarke
Other offices: Birmingham, Cambridge, Leeds, London, Manchester, Norwich, Oxford.
Who we are: Mills & Reeve is a dynamic, modern and thought-provoking firm. We're personal and passionate about the law.
What we do: Delivering value to our clients through highly commercial, pragmatic and practical advice, we follow the highest possible standards of professional service, in the most personable and approachable way we can. Our 1,000-plus people and over 500 lawyers work from seven offices nationally and through handpicked relationships with law firms across the globe. Our work spans a broad range of legal sectors and jurisdictions for a diverse range of clients: from the FTSE 250 to fast-growth start-ups, from individuals to some of the world's most established and prestigious organisations.
What we're looking for: We want people who are ready for early responsibility because that is what we will give you. You will be driven, have a positive attitude and an agile approach. You will enjoy untangling complicated issues and thrive on building relationships with clients and colleagues.
What you'll do: We want you to really understand what it's like to be a lawyer and the best way to do that is to give you responsibility. You'll be working with national and international clients where you are given the freedom to learn in a supportive environment.
Trainees take on six four-month seats to allow you to experience the breadth of the work we do and you will be supported by dedicated supervisors, a partner mentor, a trainee buddy and the graduate team throughout the two-year training programme.
Perks: Everyone has different priorities and preferences, so at Mills & Reeve you can choose the benefits that appeal to you. From buying holiday and undergoing health screening to leasing a bicycle – the choice is yours.
Benefits include: pension scheme; life assurance; bonus scheme; 25 days' holiday a year as standard with the option to buy or sell 5 days each year; extra day of leave for wedding, civil partnership, religious holiday, moving house; option to take qualification leave at the end of the training contract; sports and social committee; subsidised restaurants; season ticket loan; confidential employee assistance programme; membership costs for junior lawyers groups.
Sponsorship details: Full course sponsorship and maintenance grant.
Diversity, inclusion and wellbeing at Mills & Reeve
Diversity and inclusion is a key strand of our 2025 vision. At Mills & Reeve, we recognise the foundation of the firm's success is our people. Our aim is to ensure that everyone working for or with us feels valued and supported, not only for how they perform in the working environment but also for who they truly are.
We are committed to being a fair employer, which recruits, develops, promotes and retains a diverse and talented workforce.
We recognise the need to provide an inclusive and positive workplace where people are able to do their best work.
We recognise we cannot achieve our vision as a firm without developing and implementing best practice in diversity and inclusion, not only as an employer but also as a provider of legal services, as a purchaser of goods and services, and in our wider role in society.
WE HAVE THE FOLLOWING OBJECTIVES FOR THE FIRM TO HELP US ACHIEVE OUR GOALS:
Achieve a more diverse workforce by identifying and communicating a number of diversity and inclusion workforce profile goals.
Embed good equality, diversity and inclusion practices into our daily activities and decision-making processes.
Celebrate, communicate and promote equality, diversity and inclusion both within and outside of the firm.
DIVERSITY, INCLUSION AND WELLBEING INITIATIVES
We believe that embedding diversity and inclusion creates a positive workforce environment. It will make us a better law firm and helps us to attract the best talent, drive innovation, and deliver the best experience for our employees and clients. We have a number of initiatives in place to support us to embed diversity and inclusion practice.
For more information, please visit our website at www.mills-reeve.com/about-us/diversity-and-inclusion.