Survey Results - Trainee feedback on
CMS
The lowdown - Trainees (in their own words) on CMS
Why did you choose this firm over any others? 'Good flexible working policy, above-average salary (in London) and friendly people', 'I was already working for the firm and liked it', 'it seemed future facing, also the international secondments and the culture', 'CMS has a great reputation among other firms, legal and otherwise, because of the high standard of knowledge and advice available to clients', 'every person I met prior to accepting my training contract was extremely welcoming and had a genuine interest in me'
Best thing about the firm? 'The teams are incredibly supportive', 'the sheer range of opportunities', 'its ambition to constantly improve every aspect of the business', 'the people are great, you can and do receive support from various people throughout the firm', the social benefits; the culture is not what you would expect from an international law firm, 'the people, the free breakfast, the graduate recruitment team, the opportunities', 'it's a firm that puts action into its words'
Worst thing about the firm? 'You don't get as much client time as I anticipated as a trainee', 'supervision can be inconsistent from seat to seat', 'the early talent team could be more communicative at times', 'it is exceeding competitor salaries in London but is behind competitor salaries in the regions', 'sometimes because of the size you can feel like a very small cog in a huge machine and you can get lost among the crowd a bit', 'not many firm-organised socials', 'we aren't given enough notice of our next seat'
Best moment? 'Completing my first transaction in my first seat', 'seeing my work presented to a client at an in-person meeting and it contributing to their decision-making', 'winning a coding competition run by the firm', 'the Christmas party', 'the trainee ball', 'client recognition of my hard work', 'working directly with large clients and getting a lot of client contact', 'getting a day in lieu after working really hard and getting good feedback after completing a deal', 'being involved in preparing a case for the Supreme Court'
Worst moment? 'A week of very late nights in the lead up to Christmas!', 'personal circumstances meaning I had to take time off', 'getting something wrong and having to apologise', 'working a full weekend', 'having a partner tell me off for not being available at 11:30pm at night, and waking up to 15 missed calls from them', 'being stuck on something urgent and not being able to contact the partner with my questions. This was a complete one-off though', 'staying up until 4am to work on a due diligence report that wasn't even sent to the client'
The Legal 500 Future Lawyers verdict on CMS
With an 'international, national and regional presence, a collegiate work culture and approachable senior lawyers' it's easy to see why the current trainee cohort chose CMS.  A 'top reputation in the energy and infrastructure sectors' and an 'amazing client pool' also convinced recruits that this was the firm for them. CMS' commitment to diversity and inclusion came up time and time again in the feedback: 'the firm shows its dedication to diversity by embedding these principles into its culture' and 'you can see this by speaking to anyone at the firm'. The 'hybrid working policy is strong', leading to the firm being awarded a Future Lawyers Winner medal in this category. The people are 'driven, innovative and intelligent but also very approachable' and the work environment is 'described as 'collaborative and encouraging'. Elaborating, one respondent said: 'the social benefits of working at CMS are definitely the best thing. The culture is not what you would expect from an international law firm'. Things that annoy trainees are the 'lack of transparency around seat rotation', that 'Scottish (and other regional office) pay at trainee/NQ level is lacking compared to similarly-placed firms', and that some recruits have to 'split our training contracts across two cities', which makes for logistical difficulties. Best moments ranged from 'closing a multi-billion-pound deal' and 'carrying out research for well-known football club clients' to 'working on a large portfolio property sale'. Worst moments included 'occasional (but pretty major) time squeezes when working for multiple teams', 'silly spelling errors sent in emails', and 'our training being frontloaded, rather than introduced gradually to allow aspects to sink in'. For 'high-level, rewarding work across multiple practice areas' in a firm with a 'global demographic', research CMS.
Life as a trainee… Amelia Mah, CMS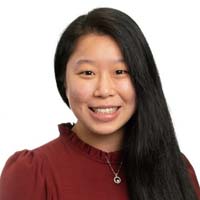 Departments to date: Commercial litigation and arbitration; corporate mergers and acquisitions (NatWest client secondment); insurance and reinsurance litigation
University: University of Dundee
Degree: Dual-Qualifying Scots & English Law LLB; Diploma in Professional Legal Practice
My time at CMS has been incredibly varied which keeps the work interesting and supports continuous learning. My contentious seats at CMS have involved drafting witness statements, attending consultations, high-profile court hearings and mediations. On my client secondment to the NatWest Group, I was involved in multibillion-pound transactions while learning more about the relationship between law firms and clients. Besides the exciting work of CMS, there are many initiatives and committees that you can get involved in – whether it's a hobby, religion or sport, there's something for everyone. I am currently involved in diversity and inclusion and corporate social responsibility initiatives across the firm as I am passionate about access to the legal profession. CMS has an innovative and collaborative culture that supports you during your training contract personally and professionally; I have really enjoyed my training contract so far!
About the firm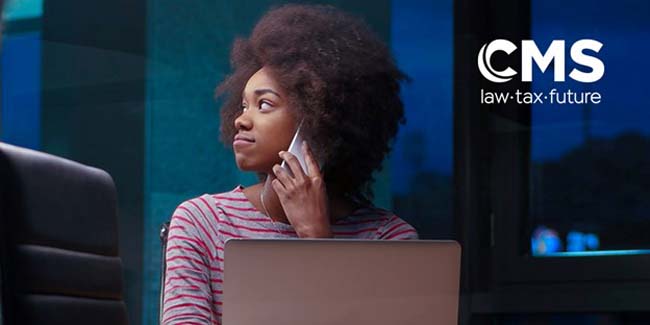 The firm: CMS is a future facing firm. Whether stakeholders are big or small, they always have the firm's full attention and expertise.
The pace at which the world is changing is staggering and a slowdown is nowhere in sight. Technology is expanding the boundaries of what is possible, opening up new markets, sectors and opportunities. To make the most of these, CMS provides sound business strategies to clients, supporting development and implementation.
The deals: Please see our website.
Senior partner: Penelope Warne
Managing partner: Stephen Millar
Other offices: 79+
Who we are: CMS is a full-service law firm combining top-quality sector expertise with international scale. CMS puts the interests of clients at the heart of everything they do across 80 offices in over 40 countries in the UK, Europe, the Middle East, Africa, Asia and South America. With more than 1,250 partners and 5,800+ lawyers, CMS works in cross-border teams to deliver top-quality, practical advice.
What we do: The firm is recognised for its sector excellence and focus in consumer products; energy; financial institutions; hotels and leisure; infrastructure and projects; life sciences and healthcare; real estate; and technology, media and telecommunications.
What we're looking for: We're looking for well-rounded individuals who can demonstrate the following qualities: personal effectiveness; professional communication; drive for achievement; leading self and others; future facing approach; relationship-building skills; and commercial awareness.
What you'll do: Typically, you will complete four six-month-long seats across a two-year period, working across different practice groups. We also provide alternative qualification routes, such as part-time training contracts, which are offered on a case-by-case basis.
Meeting clients and working alongside lawyers at all levels will soon become second nature to you.
Courses, lectures and workshops will sharpen your technical expertise. On-the-job training and technical workshops will broaden your skillset.
Perks: Benefits include corporate and subsidised gym membership, flexible holiday allowance, private medical/dental care, cycle to work scheme, employee referral scheme.
Sponsorship: The PGDL and SQE grant are £15,000 in London and £13,000 each outside of London.
Diversity and inclusion