Survey Results - Trainee feedback on
Forsters
The lowdown - Trainees (in their own words) on Forsters
Why did you choose this firm over any others? 'Its strength in my key areas of interest – private client and commercial real estate', 'the high-quality work given to trainees', 'because of the strength of the practice areas, the six-seat programme and the friendly culture', 'I saw that Forsters was winning a lot of awards for quality of work, work/life balance and employee satisfaction. I thought it could be somewhere I could happily spend a career and I'm glad to report that I am happy working here', 'the work/life balance' 
Best thing about the firm? 'Everyone is approachable and the senior lawyers are invested in your development as a trainee', 'its people', 'the variety of interesting work', 'the care employees have for each other', 'trainees are treated like colleagues', 'the CSR and pro bono – the firm really encourages charity work and CSR goals', 'the people and the quality of work is excellent but the level of support, presence of great role models and the social nature of the firm is my favourite part about working here' 
Worst thing about the firm? 'The IT can certainly be troublesome and NQ pay could be improved given the war for talent and other firms increasing theirs currently', 'the inability to work abroad', 'the limited diversity', 'the seat choice system (seats in private client and commercial real estate are compulsory)', 'NQ pay should be increased', 'the fact that some days are much quieter in terms of my workload than others', 'the salary could be higher' 
Best moment? 'I particularly enjoyed doing a site visit on a construction matter I'd been working on', 'having a really hands-on commercial real estate seat', 'being able to attend virtual court and go to client meetings', 'attending conferences in the family department and successfully organising the Welsh Three Peaks challenge which raised £26,000 for charity', 'probably going on a site visit around a film studio we were representing and picking up the hammer used in the film Thor (I was worthy)' 
The Legal 500 Future Lawyers verdict on Forsters
An 'alternative to the City', Mayfair firm Forsters' 'top-tier private client and commercial real estate practices' are among the best. What's more, the 'people are all genuinely lovely, the office location is fantastic and a healthy work/life balance is promoted'. Elaborating on the latter, one respondent explained that 'work/life balance is a priority at Forsters; the firm encourages outside-of-work activities and hobbies'. Six Future Lawyers Winners medals have been awarded to Forsters this year, which include social life (the firm tops the chart in this respect), quality of work and job satisfaction. A six-seat rotation makes for a well-rounded training contract where recruits can sample as many as possible of the firm's specialist practice areas. Trainees feel that Forsters 'strikes a good balance between giving us autonomy and the responsibility to manage our own files and providing dedicated supervisors who are always on hand to support us'. Moreover, partners are 'friendlier than at some comparable firms' and 'senior colleagues take a genuine interest in you as a person, as well as in your training'. That the office is 'split across a few buildings currently' is an annoyance, although Forsters will be moving premises next year. Another complaint is that 'the IT hasn't kept pace with the expansion of the firm and needs improvement'. Best moments include 'attending a site visit to a listed building in London where I helped with the planning advice' and 'being able to run some small-fry matters from cradle to grave and lead on completion' – something which gave trainee 'a real sense of satisfaction'. 'Missing a court application deadline' and 'accidentally sending out confidential information' were moments recruits would rather forget, although thankfully 'supervisors were very reassuring and forgiving'! To work in a 'friendly, collaborative environment' in a firm with a 'reputation for strong training', consider Forsters. 
A day in the life of... Charlie Paddock, trainee, Forsters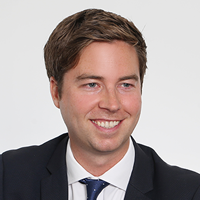 Departments to date: Commercial real estate, Dispute resolution, Banking and finance
University: University of Exeter
Degree: Law, 2(1)
8.45am: I get to the office around 8.45/9.00am and grab a coffee from the kitchen (the new oat milk option on our machine is all the rave) while I go through my to-do list and plan my day ahead. I try and prioritise certain items, but no two days are the same, so you need to remain flexible while also ensuring any time-critical tasks are covered.
9.30am: We have a conference call with our client going through a CP (conditions precedent) checklist and covering outstanding items. The CP checklist contains conditions which must be satisfied before a lender grants a loan and they can be fairly lengthy. I also take an attendance note and spend a further 15 minutes tidying up my minutes before circulating internally to the team.
10.30am: A partner drops by my desk to discuss a new matter. A client wants to amend their loan agreement with a bank, so I need to draft some corporate approvals to enable them to enter this amendment. I find a precedent on file and make the necessary changes before sending to the partner for review.
11.30am: A colleague is completing on a transaction today. They need me to urgently run insolvency searches on 13 different entities. To avoid delaying completion, I need to input these details on the 'GlobalX' platform swiftly but accurately (you don't want to miss out a company)! In any transactional seat, the world spins very fast, and you need to be very reactive near completion with email traffic/unexpected tasks often at a premium.
12.30pm: It's a sunny day so I take lunch outside at Green Park, soaking up the rays with my fellow trainee intake.
1.30pm: I call a colleague in our construction team, confirming if they have completed their collateral warranties which are required for a joint deal. I then speak to the commercial real estate department for an update on their certificate of title. We often work with our property teams on real estate finance work and need to stay regularly abreast of each other's work. I then update the CP checklist for this matter and circulate the document to all parties involved.
2.00pm: I attend a corporate know-how session run by two senior associates – this week the theme is on 'Subordination and Priority', however, these learning sessions can be as wide-ranging as the rapidly evolving crypto-currency and blockchain space. It's always useful to ask lots of questions, in turn improving my commercial awareness during any client interactions.
3.00pm: The partner has returned some comments on the corporate approvals I drafted earlier today. I make the amendments and send across with accompanying redlines showing my workings. We then agree the documents with the other side, and I send over to my client for their signature.
4.00pm: We completed on a deal yesterday, so a time-pressured task is now registering security at Companies House. It's important to move quickly with the filings, as there is a strict 21-day deadline. I make the necessary redactions on the documents and upload with an accompanying 'MR01' online form.
5.00pm: Our client is travelling in Singapore on business, however we need some deeds signing urgently to progress a deal. I utilise the online 'DocuSign' platform which allows swift execution and load the documents, inserting signature labels and textboxes for witness address/occupation where relevant. The documents are signed within ten minutes – electronic signature has revolutionised the modern way of working where it has truly come to the fore post-pandemic.
6.00pm: Before signing off for the day, I complete my time recording, and update my to-do list (noting any tasks that need to be completed tomorrow). I then get changed ready for a five-a-side football match with the mighty 'Forsters FC', followed by a team social.
Q&A
What attracted you to a career in law? Growing up I always knew I had a clear sense of justice. My joint interests in history and English literature in my youth also pointed towards a career in law (and anything maths-related was certainly off the cards)! As a profession generally, I was attracted to an intellectually stimulating role, with plenty of challenges and problem-solving along the way. This coupled with working alongside the sharpest minds, within a very people-focused role, were also defining pull factors.
How did you decide where to apply? As a career-changer from financial services recruitment, I've had exposure meeting clients of all shapes and sizes across London. This in turn gave me a clear idea of the type of culture and firm that would suit me moving into law. I also enjoyed working in an SME business and was certain a mid-size corporate would be the right fit. Other entries on my shopping list included: a reputation as a market-leader in their chosen specialisms; a friendly welcoming culture; a smaller trainee intake; and a clear progressive vision for the future. After attending an open day and vacation scheme with Forsters, I was positive it ticked all my boxes.
What has been the highlight so far? Managing a 'small-fry' commercial real estate transaction for one of the firm's largest property clients. This was very much a 'cradle-to-grave' matter, in which I took initial instructions, drafted the requisite documents, before sending them out for signature, and completing the matter with minimal supervision. After the closing call I had a real sense of achievement, and it gave me great confidence in my abilities.
What things have challenged you? The first few weeks as a trainee are certainly a steep learning curve, and people put a lot of trust in your capabilities, handing over plenty of responsibility. However, although this is initially daunting, their belief that you can perform is reassuring and the lack of micro-management is refreshing. I also once had a particularly difficult client who wasn't the friendliest to interact with – fortunately that was just a one-off occurrence!
Has Forsters lived up to your expectations? Absolutely! The work has been extremely varied and engaging, and I'm fortunate that I've enjoyed every seat; I've really felt like a valued member of the team. It's a well-worn cliché but it certainly is all about the people – everyone is open and friendly across each department, so I enjoy coming into the office. The social calendar is also rammed with frequent events. I've been fortunate to take clients to Twickenham for rugby, and I've also spent a day playing in a cricket tournament against asset management clients. The added bonus of an excellent work/life balance means I'm very happy with my choice overall.
About the firm
The firm: Forsters is a leading London law firm based in Mayfair which delivers exceptional legal advice to clients principally drawn from the real estate and private wealth sectors.
The clients: British Airways Pension Fund; Netflix; Investra Capital; LXB Retail Properties; OakNorth Bank; Rothschild Bank International; The Crown Estate; United National Trust Bank; McDonalds.
The deals: Assisted The Crown Estate with its £120m acquisition of three Central London properties; acted for Investra Capital in connection with the sale and leaseback of a retail portfolio; advises on multimillion-pound prenuptial agreements; acts for trustees and high-net-worth individuals and families on a wide variety of contentious trusts and probate cases, in addition to professional negligence claims that arise in the context of trust and estates work; advises clients who own and invest in art; advises domestic UK families on wealth structuring.
Senior partner: Natasha Rees
Managing partner: Emily Exton
Who we are: We are a dynamic, successful firm committed to being the best at what we do. Based in Mayfair, Forsters was founded in 1998 and has since more than trebled in size.
What we do: While we are best known for our top-flight real estate and private client practices, we also have thriving corporate and dispute resolution teams. Forsters offers interesting, intellectually challenging work, high-quality clients and fantastic people to work with and learn from. We are dedicated to providing outstanding client service in a highly professional, collaborative and supportive environment.
What we're looking for: In addition to proven academic ability, we are looking for drive and ambition, commercial awareness, resilience, a strong work and service ethic, creativity, the ability to solve problems and thrive under pressure.
What you'll do: Trainees at Forsters undertake six four-month seats and are given real work and responsibility from day one, as well as comprehensive training (see graduate recruitment website for more details).
Perks: Trainee benefits include 27 days' holiday, shopping discount platform, pension scheme, private medical insurance, private dental insurance, subsidised gym membership (interest-free annual loan), season ticket (interest-free annual loan), cycle to work (interest-free annual loan), life assurance, group income protection and employee assistance programme. There are also plenty of sporting, fundraising and social events to get involved with!
Sponsorship: Full payment of SQE fees, plus a maintenance grant of £6,000 per year of study, is offered to future trainees who have yet to complete these courses.
Diversity and inclusion
Forsters recognises and appreciates that no two people are the same. We are working hard to break down barriers and encourage and embrace people's differences so that Forsters is an environment where every individual can flourish and has equality of opportunity.
As part of our commitment to equality, diversity and inclusion, we have partnered with a number of organisations to help us attract people from all sorts of backgrounds. These include:
BRIGHT NETWORK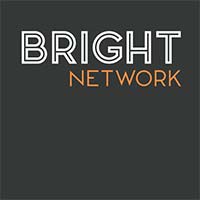 The Bright Network is a network of over 400,000 graduate members from all backgrounds. They aim to connect top graduate talent with employers. Their membership is made up of 75% state-educated members, 58% female members, 40% BAME members and 43% of members are the first generation to go to university. We advertise all our graduate positions and careers events through the Bright Network. We have also attended their Future Lawyers event.
RARE RECRUITMENT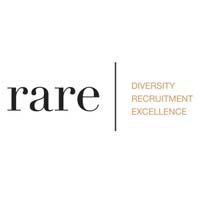 We have adopted Rare Recruitment's Contextual Recruitment System (CRS) into our graduate application forms. We understand that not every candidate's achievements will look the same on paper and we want to recruit the best people, from every background. The CRS allows us to understand a candidate's achievements and experience in context, enabling us to look at a wider talent pool. The system awards social mobility flags to measure disadvantage and gives applicants a performance index.
RECRUITMENT PROCESS
It is important to us that we recruit the top graduate talent regardless of background. We have adapted our recruitment process to ensure all applications and candidates are reviewed based on merit and performance. Every year our graduate recruitment panel of partners undergo interview and unconscious bias training before our assessment days. We have also introduced a scoring system when we mark application forms and interviews to reduce bias in our recruitment process. To further reduce bias, partners do not see personal details on application forms while marking and the first stage of the interview process, the assessment day, is run on a 'CV blind' basis.