Survey Results - Trainee feedback on
Cooley (UK) LLP
The lowdown - Trainees (in their own words) on Cooley (UK) LLP
Why did you choose this firm over any others? 'The tech focus; the open and diverse culture; the fact that the London office is growing quickly but is still small enough to know everyone's name', 'inclusiveness, client base and sector focus', 'the people are amazingly nice and if I'm going to spend 80% of my living moments practising law, I wanted it to be with these people', 'the culture (of elite ambition combined with West-Coast tech savviness, straight-talking commerciality and friendly inclusivity)'
Best thing about the firm? 'Its distinctive identity as an elite tech and life sciences firm', 'the people', 'approachable associates and partners! The inclusive and collegiate culture allows me to feel comfortable asking questions, which is crucial for me to learn', 'the people are fantastic. Funny, open, interesting and very friendly. Always willing to lend a hand or an ear'
Worst thing about the firm? 'IT systems', 'though people are generally respectful of our weekends, I have been asked to work over the weekend a few times', 'while trainees submit self-reflective feedback every three months, their supervisors do not always reciprocate, and feedback has to be sought on an informal/ad-hoc basis', 'the small team structures mean you can take on a lot of responsibility very quickly – this can be tricky at times'
Best moment? 'Running the Christmas quiz!', 'the exposure I have got to the variety of corporate work out there has been incredible. I have been involved in standard M&A, private equity, and various financing rounds from Series Seed to Series D', 'taking an active role in a pro bono matter', 'receiving a present in the post from a pro bono client. It's nice to know you've made a difference'
Worst moment? 'A late night or a Saturday are rare but occasionally happen. It is hard to complain though when for many of my cohort this seems to be a regular occurrence', 'putting too much pressure on myself, resulting in moments of extreme stress when I made a mistake and feeling like I've let someone down', 'a series of consecutive late nights while working from home'
The Legal 500 Future Lawyers verdict on Cooley (UK) LLP
'Cooley is a breath of fresh air and not just because it has a new, tech-filled London office'. The US firm boasts 'innovative clients' which come 'mostly from the life sciences and tech sectors, and are a range of sizes'. Cooley's haul of eight Future Lawyers Winner medals includes quality of work, job satisfaction, salary and inclusiveness. Elaborating on the latter: 'the emphasis on inclusivity emanates from every interaction in the firm, vacation scheme and beyond'. Trainees benefit from excellent training, where the 'level of responsibility is high from day one, but also realistic'. Partners and associates 'put aside an unparalleled amount of time to provide feedback' and 'the team all works to help you develop professionally, giving you the confidence for work beyond the training contract'. You can do split seats at Cooley, giving trainees exposure to more areas of law, and the firm 'does not silo work flows into trainee jobs and associate jobs – we get our hands on all manner of tasks'. Interestingly, the 'level of client contact is also much higher than is usual at City firms'. Among the highlights were 'all the calls I've been on with startup CEOs' and 'my supervisor specifically mentioning my name on a call and thanking me in front of the client'. Complaints were few and far between but included that 'some aspects of the litigation department are a little stuffy and hierarchical, but this is changing' and 'although the work/life balance at the firm is pretty good, it could be better'. 'Receiving urgent work from an associate I rarely work with just before close of business on a Friday' and 'a 4am finish on an inefficiently run closing' are such examples. If you're looking for an 'elite tech and life sciences firm' which is 'growing and is right at the vanguard of new industries', consider Cooley.
A day in the life of... Alice Wong, first-year trainee, Cooley (UK) LLP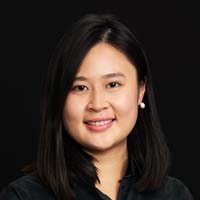 Departments to date: Capital markets; Product liability and compliance/business litigation
Degree: BA Politics and East European Studies (2:1)
9.10am: The first thing I do is head to Cooley's wonderful cafeteria, Arthur's, for a cup of coffee made by our in-house barista. When I am back at my desk, the slightly earlier start gives me the chance to review emails from the previous evening, check important calendar events for the day (such as trainings, team meetings or client calls) and to prioritise tasks for the day ahead.
9.30am: Last week, one of our clients noticed that their products' labelling were missing some text due to a printing error. They asked us to contact local counsels in four jurisdictions in the Middle East to understand when the obligation to report to their relevant authorities is triggered. In anticipation of receiving local counsels' feedback this week, I set up a simple tracker in Excel to document their responses.
10.00am: I meet with my supervisor for a general catch-up. We discuss my workload for the week and if I have extra capacity to take on other tasks. These catch-ups have become a safe space for me to discuss any issues that I may be experiencing, whether it is to do with work or issues I am dealing with in my personal life. Today, my supervisor asked if there were anything that I haven't done yet in my litigation seat that I would like to get involved with. I look through my trainee diary and note that I have not yet had an opportunity to draft a statement of case. She remembers that she is currently working on an ongoing Personal Independent Payment (PIP) appeal pro bono matter, and asks if I would be interested in helping to draft the appeal submissions. I happily agree to this and we arrange a further call for the afternoon to discuss it in more detail together with another associate on the matter.
10.30am: After the catch-up with my supervisor, I begin to work through my to-do list for the day. I am currently assisting a team on a high-profile litigation matter that is going through the alternate dispute resolution process. This matter involves numerous defendants, and for two weeks I have been reviewing hundreds of pages of evidence to see which defendant's liability is the greatest. I finished reviewing the evidence yesterday, and today I review and share my findings with the supervising associate for this task, together with a draft email to be sent to the partners on the matter. He makes a few edits to my email and tells me that it's ready to be sent off to the partners. I am happy to see the minimal changes to my draft email, as this is a clear indication that my drafting skills have improved!
12.00pm: I enjoy lunch with the other trainees at Arthur's. We see a few litigation and business associates eating at the high table and we decide to join them. Lunch times at Arthur's are always a great time to meet colleagues from different teams in a more relaxed setting.
1.00pm: After I finish lunch, I see that three of the four local counsels have responded in connection to the reporting obligation matter. I review the advice received, correct any spelling mistakes, and update the local counsel advice tracker with the advice after formatting it in a 'client-ready' way. I circulate this to the associate on the matter and suggest potential points to double-check with local counsel. The associate agrees with some of the points I raised and clarifies what might be relevant for the client so we know if we need further follow-up with local counsel. The associate then asks me to draft an email to the client summarising local counsels' advice once we have received all the advice. I make a note of this in my diary.
2.00pm: I attend a call about the PIP appeal pro bono matter with my supervisor and another associate. They provide me with the relevant background information about the claimant, what the appeal is about, and what the appeal submissions should cover. They explain that we are still waiting to be assigned a hearing date, but it would be good to prepare the submissions well in advance. I am excited as this is the sort of drafting task I had asked to gain experience in. After the call, I immediately review the appeal bundle and other supporting documents and begin drafting.
5.00pm: I receive a call on Zoom from an associate on the high-profile litigation matter that I am working on. In connection with finalising the alternate dispute resolution process, we are liaising with our client's insurers about the proposed settlement amount. Our client's insurers say they want to see relevant supporting documents in connection with the proposed settlement amount before making any decisions. I am asked to assist with reviewing these documents and to redact all sensitive information tomorrow morning if I have capacity. I check my diary and see that I am relatively free in the morning, except for one internal catch-up meeting that can be rescheduled. I agree to dedicate my morning to this task.
5.30pm: I continue with drafting the PIP appeal submissions. When it is almost 7.00pm, I can see that I have made very good progress but will require more time to finish drafting and to give it a final proofread. I email the associates on the matter to provide an update and check that they are happy for me to send through my draft tomorrow afternoon. They promptly thank me for assisting with this matter and note that I can have until the end of the week to finish the draft. I make a note in my to-do list to finalise the draft for their review before the end of the week.
7.00pm: As I have dinner with friends at Sushi Samba at 7.30pm, I get ready to log off. Before doing so, I check my to-do list and emails to make sure I have completed everything urgent for the day. I also check in with my supervisor to see if she might need any further support. I then head out to enjoy a nice evening with my friends!
About the firm
The firm: Cooley lawyers solve legal issues for entrepreneurs, investors, financial institutions and established companies. Clients partner with Cooley on transformative deals, complex IP and regulatory matters, and high-stakes litigation, often where innovation meets the law. Cooley has been named a Fortune Best Company to Work For seven years in a row.
The clients: Facebook; Google; Gilead Sciences; Jazz Pharmaceuticals; NVIDIA; Salesforce; Snap; SpaceX; Uber; Zoom Video Communications.
The deals: Advised DocuSign, Immunocore, Snap, Snowflake, Uber and Zoom Video Communications on their IPOs; advised Super Group, a holding company for online sports betting and gaming businesses Betway and Spin, on its merger with Sports Entertainment Acquisition Corp., a special purpose acquisition company (SPAC); advised Brandwatch, a global leader in digital consumer intelligence and social media listening, on its sale to public relations and marketing technology company Cision for $450m; advised Snyk, a cybersecurity software startup, on its $530m Series F financing, bringing the company's valuation to $8.5bn; representing IQVIA, the world's largest provider of biopharmaceutical development services, in its dispute with Cardiorentis, a Swiss pharma company which engaged IQVIA to conduct a global clinical trial in over 20 countries to test a heart failure treatment.
CEO: Joe Conroy
Managing partner (London): Justin Stock
Other offices: Beijing, Boston, Brussels, Chicago, Colorado, Hong Kong, Los Angeles, New York, Palo Alto, Reston, San Diego, San Francisco, Seattle, Shanghai, Singapore, Washington DC.
Who we are: Clients partner with Cooley on transformative deals, complex IP and regulatory matters, and high-stakes litigation, often where innovation meets the law. The firm has 1,500+ lawyers across 17 offices in the US, Asia and Europe.
What we do: Cooley's London office has built out robust practices, including corporate/M&A, finance, venture capital and private equity, capital markets, technology transactions, insurance, litigation, IP, product compliance and liability, white-collar crime, tax, employment, competition, and privacy and data protection, among others.
What we're looking for: Individuals stimulated by solving business and legal challenges. Academic excellence, great analytical skills, a rigorous approach, plus demonstrating plenty of energy, drive, determination and a collaborative approach is key.
What you'll do: Trainees rotate every six months through contentious and non-contentious areas. Smaller working teams mean exposure, responsibility and the opportunity to contribute in meaningful ways are significant. Extensive internal and external training and development programmes focus on progression as a true business lawyer.
Perks: Gym subsidy/health and fitness reimbursement, private healthcare, life assurance, wellness programme with coaching and therapy sessions, pension scheme with company contribution, income protection, STL, employer-sponsored funds for fertility treatments and family-forming services, social and sporting events.
Sponsorship: After training place offer, PGDL/LPC/SQE fees plus maintenance allowance while studying of up to £10,000 per year of study.
Cooley's UK Diversity Fellowship
As part of Cooley's ongoing commitment to diversity, equity and inclusion, we are proud to offer Diversity Fellowships to outstanding university students intending to study for qualification as a solicitor in England and Wales. Students who demonstrate a commitment to promoting diversity, equity and inclusion are encouraged to apply.
The Cooley UK Diversity Fellowship is a unique opportunity to gain valuable insights about a career in law with Cooley, with the opportunity to participate in Cooley's Summer Programme a year sooner than students are typically eligible to participate. Our Summer Programme is an essential part of our trainee solicitor recruitment process, as participants are traditionally considered for a training contract at the conclusion of the programme. As Diversity Fellows will be participating in the Summer Programme a year early, at the conclusion of the programme they will be considered for participation in the programme again the following year. The two-year approach will provide the opportunity for Fellows to learn about our work environment, develop relevant skills and gain invaluable contacts and experience that will enable them to perform to their best when they attend the Summer Programme in their second year.
For full details, including eligibility and how to apply, please visit https://www.cooley.com/careers/uk-trainees/diversity-fellowship-uk.