Survey Results - Trainee feedback on
White & Case LLP
The lowdown - Trainees (in their own words) on White & Case LLP
Why did you choose this firm over any other?  'The global nature of the firm and cross-border opportunities', 'the guaranteed international secondment', 'pay', 'strengths in my areas of interest', 'prestige', 'internationalism', 'quality of clients', 'remuneration', 'the opportunity to work overseas within the same firm', 'a genuinely international firm (not just lip service) with a guaranteed overseas seat', 'the varied nature of the work available', 'diverse workforce' 
What is the best thing about the firm?  'The free food and drinks at the canteen', 'the work: it's varied and interesting, and you get to work with so many fascinating clients', 'highly experienced and competent colleagues to learn from; work in emerging markets', 'quality of work', 'the international element', 'how international the people are, with diverse backgrounds, and the inherent international nature of all our work', 'inclusive and enterprising culture' 
What is the worst thing about the firm?  'Occasionally unpredictable working hours', 'there are so many practice areas but not enough time during the training contract to experience enough of them to get an idea of which team you might prefer to join', 'hours during busy periods', 'quality of life (or lack thereof)', 'expectations of working hours', 'the destruction of the last visages of work/life balance with the pandemic', 'the working hours can sometimes be long', 'less structured approach to training' 
What has been the best moment of your training to date? 'Feeling confident and comfortable in my work', 'getting to help with drafting some paragraphs of a submission', 'participating in meetings with clients and experts', 'attending a trial', 'helping submit a significant statement of defence in an international arbitration', 'coming out to Houston for my overseas seat', 'working with six out of ten of the firm's biggest clients', 'an offsite event with the team' 
What has been the worst moment of your training to date?  'Late hours on a Saturday evening', 'a very late night filing for an arbitration on a Friday', 'weekend/holiday work', 'making avoidable errors', 'working late on multiple Fridays in a row for a transaction that didn't close', 'my 20-hour billing day in M&A', 'late nights' 
The Legal 500 Future Lawyers verdict on White & Case LLP
'The cross-border opportunities and the guaranteed international secondment' were fundamental reasons trainees applied to White & Case. Recruits waxed lyrical about the 'global nature of the firm', manifested in 'people from diverse backgrounds' and the 'inherent international nature of all our work'. Two Future Lawyers Winner medals have been awarded to White & Case for international secondments and vacation schemes. The US firm's strength in transactional work and its highly-regarded finance practices also drew in recruits. The people, 'from paralegals to associates to partners', are 'approachable', and trainees appreciate having 'very experienced colleagues to learn from'. As a result, recruits feel 'comfortable and confident in my work'. What's more, 'the matters we get to work on are varied and interesting' and 'we work with so many fascinating clients'. One trainee was particularly proud that they had 'worked with six out of ten of the firm's biggest clients'. For another, their best moment so far was 'helping submit a significant statement of defence in an international arbitration'. It comes as no surprise that White & Case recruits are expected to work 'unpredictable hours'. 'Late nights' featured in many a worst moment and have been known to impact the work/life balance. Trainees also feel that working from home has exacerbated the situation. On the plus side, the firm is 'generally well managed and rewards hard work'! For a training contract where the 'standard of work and levels of responsibility are high' and complemented by plenty of international opportunities, consider White & Case. 
A day in the life of... Anna Bridgeman, trainee, White & Case LLP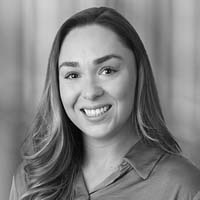 Departments to date: Structured finance; Capital markets (split seat between CLOs and derivatives)
University: University of Cambridge
Degree: BA Law (with a year abroad at Universiteit Utrecht)
7.30am: Wednesday is the 'anchor day' for the derivatives team, which means the whole team is required to be in the office per our flexible working policy. With this in mind, I wake up early to go for a swim before checking my emails and commuting to the office.
9.15am: I start my day in the office by sorting through emails and listing my tasks for the day. As I am doing a split seat between two departments, I have to ensure that tasks are properly prioritised and that I can allocate sufficient time to each matter, managing both client and supervisor expectations. Due to the transactional nature of finance work, often my workload comes in overnight, so each day brings new responsibilities and requires a quick turnaround!
9.45am: Once I have checked the agenda for the day, I go to BSK (our firm restaurant) for breakfast with Chloe, the paralegal in the CLO team where we discuss and divide the work tasks ahead.
10.15am: I join the twice-weekly derivatives team meet on Webex where we discuss new client pitches, business development and client matters. The derivatives team deals with a variety of matters at any given time and many of the partners are often travelling for business development purposes and pitches. The twice-weekly catch-ups are a great way to understand the market and learn about the firm's key clients through updates from the partners.
10.45am: For the remainder of the morning I begin tasks for the CLO team, which include cross-reference checking transaction documents, formatting documents and compiling missing information tables for clients. The CLO team have recently priced two CLOs and are entering the post-pricing stage. This requires the compilation of documents such as the agency agreement, trust deed and collateral management agreement. Any gaps in information are flagged to the relevant parties at this stage, and we input answers based on these responses. Drafts of the relevant documents can then be circulated and parties' comments can be addressed by respective legal teams. Today I use our new AI software to help extract key information into missing information tables ready to be circulated. After checking the content of these and making amendments, I send to the associate for review.
1.00pm: I grab lunch from BSK and head out of the office for some fresh air before the afternoon tasks.
2.00pm: For the afternoon I undertake a due diligence task for the derivatives team where we are reviewing a series of documents to answer questions posed by clients. This requires communication between all members of the team to divide up the tasks, and to produce answers in a readable and client-friendly manner for review by a senior associate in the team.
6.00pm: I head to BSK for dinner and a catch-up with fellow trainees, before heading back to my desk to submit my time recording on matters I have worked on for the day and record these tasks in my Fresh Unity journal for SRA purposes.
7.00pm: In the evening, I make my way to Shoreditch Powerleague with several colleagues making up the W&C Lionesses women's football team. White & Case has a weekly slot for five-a-side football which we are using to train ahead of the W&C World Cup. This year, our football team will be facing opponent teams from White & Case's other global offices including teams from Prague, Stockholm and Mexico City. The women's team have been dedicated to training ahead of this to hopefully secure our victory!
About the firm
The firm: White & Case is a global law firm of more than 2,000 lawyers worldwide. They've built an unrivalled network of 44 offices in 30 countries. That investment is the foundation for their client work in 180 countries today. Complex client projects, nuanced local market knowledge and global capabilities define who they are. Many White & Case clients are multinational organisations with complex needs that require the involvement of multiple offices. As part of their training contract, they offer every trainee a guaranteed six-month overseas seat.
The clients: Nestle, Rio Tinto, Barclays Bank, Takeda Pharmaceutical Company, Toshiba, Klarna, Bud Financial, Energean Oil & Gas, GSO Partners, Goldman Sachs.
The deals: Represented Louis Vuitton Moët Hennessy on the c€15bn financing of its acquisition of Tiffany & Co, the global luxury jeweller; represented the lenders on the €1.1bn syndicated Green Loan provided to .italo NTV, Europe's leading highspeed rail operator; represented GSO Capital Partners and its affiliates on a three tier financing package to support Advent International's £4bn acquisition of leading global technology and services innovator Cobham plc; representation of the financiers on a landmark US$20bn project financing of Mozambique's first onshore LNG development, Mozambique LNG, one of the largest project financings to go to market in Africa; represented Avast, the leading global cybersecurity provider, in connection with its £602m IPO on the London Stock Exchange; representation of US satellite group EchoStar on its attempted US$3.2bn takeover of Inmarsat, the UK-based, FTSE 250 satellite operator; representing a leading global financial institution in investigations by the European Commission, the US Department of Justice, the US CFTC, the UK FCA and the Monetary Authority of Singapore (MAS) on the setting of LIBOR, EURIBOR and SIBOR; representing the contractors in a multibillion-dollar dispute with the Panama Canal Authority relating to the US$5.5bn Panama Canal expansion project.
London office executive partner: Dipen Sabharwal
UK offices: London
Overseas offices: 45 offices. Abu Dhabi, Beijing, Berlin, Boston, Brussels, Cairo, Chicago, Doha, Dubai, Düsseldorf, Frankfurt, Geneva, Hamburg, Helsinki, Hong Kong, Houston, Istanbul, Jakarta*, Johannesburg, London, Los Angeles, Luxembourg, Madrid, Melbourne, Mexico City, Miami, Milan, Moscow, New York, Nur Sultan, Paris, Prague, Riyadh*, São Paulo, Seoul, Silicon Valley, Shanghai, Singapore, Stockholm, Sydney, Tampa, Tashkent, Tokyo, Warsaw, Washington DC. (*Associated firm)
Who we are: White & Case is a global law firm of more than 2,600 lawyers worldwide. We've built an unrivalled network of 45 offices in 31 countries. That investment is the foundation for our client work in over 200 countries today. Complex client projects, nuanced local market knowledge and global capabilities define who we are. Many White & Case clients are multinational organisations with complex needs that require the involvement of multiple offices. As part of our training contract, we offer every trainee a guaranteed six-month overseas seat.
Discover White & Case through the eyes of our people. Read more (https://inside.whitecase.com/) about our work, our people and our offer.
What we do: As a White & Case lawyer, you'll work on fast-paced cutting-edge cross-border projects from the outset of your career. In London, our key areas of work include: debt finance (including regulatory compliance); financial restructuring and insolvency; capital markets (high yield and securitisation); dispute resolution (including antitrust, commercial litigation, intellectual property, international arbitration, trade, white collar, and construction and engineering); energy, infrastructure, project and asset finance (EIPAF); corporate (including M&A, private equity, employment, compensation and benefits, investment funds, real estate and tax).
The training programme: White & Case is looking to recruit ambitious trainees who have a desire to gain hands-on, practical experience from day one and a willingness to take charge of their own career. We value globally-minded citizens of the world who are eager to work across borders and cultures, and who are intrigued by solving problems within multiple legal systems. They should have an understanding of international commercial issues and an interest in working on big-ticket, cross-border work. We recruit both law and non-law students and owing to the nature of our work, language skills are of interest. Applicants will be welcomed for their individuality, their ability to contribute to the cutting-edge work we do and the energy with which they approach the job at hand. They should have achieved, or be on track to achieve, a solid 2(1), have a positive and friendly attitude, be enthusiastic and work well in teams.
The training contract consists of four six-month seats, one of which is guaranteed to be spent in one of our overseas offices, including Abu Dhabi, Brussels, Dubai, Frankfurt, Geneva, Hong Kong, Houston, New York, Paris, Prague, Singapore, Stockholm or Tokyo. The remaining three seats can be spent in any one of the firm's practice groups in London. Receiving a high level of partner and associate contact from day one, our trainees can be confident that they will receive high-quality, stimulating and rewarding work. Trainees work in small, focused teams, so their colleagues trust them to perform tasks accurately and efficiently. White & Case is a 'high-stretch, high-support' workplace that celebrates individual excellence and team success. We actively encourage our trainees to take early responsibility, and there is a strong emphasis on practical training, with plenty of support and feedback. Alongside the training contract, our trainees are encouraged to get involved in all aspects of our globally renowned pro bono programme, often working directly with clients and even managing small matters. White & Case recruits and develops trainee solicitors with the aim of retaining them on qualification.
Vacation schemes: A vacation scheme provides a great way to experience first-hand what life is like as a White & Case trainee. Playing an active part in the life of the London office, you will receive real work from a dedicated supervisor, attend interactive, informative sessions and be given plenty of opportunities to network at social events.
Open days: You can apply to attend one of our London office open days for a useful insight into the firm and the training we offer. We are holding open days for second-year students, penultimate-year students, finalists and graduates.
First-year two-day insight scheme: As a first-year student, you can apply for one of our two-day insight schemes. Over the course of the two days you will attend presentations, workshops and work-shadow a trainee.
White & Case Virtual Learning Programme: Our virtual learning programme offers the opportunity to gain first-hand insight into life as a White & Case trainee and experience the realities of cross-border law.
There is no cost to access the programme; it is self-paced to fit around your schedule, and no application form or legal knowledge is required. You'll gain insight into the fast-paced, cutting-edge projects our lawyers and trainees work on, and gain valuable skills by undertaking true-to-life legal tasks. Participation in the learning programme will be recognised on our application forms, and it is a great way to demonstrate your interest in law and White & Case.
Wherever you are based, we want to give everyone the opportunity to get to know us.
If you're globally minded and ambitious, join our virtual learning programme.