Survey Results - Trainee feedback on
Watson Farley & Williams LLP
The lowdown - Trainees (in their own words) on Watson Farley & Williams LLP
Why did you choose this firm over any others? 'International opportunities, medium intake size, interest in energy sector, collaborative culture', 'the six-seat training contract', 'guaranteed international secondment, six-seat training contract, small intake size, interesting sectors, relatively good salary', 'the truly global nature of the work and the international opportunities', 'more flexibility with six seats rather than four, good trainee salary and good qualification salary'
Best thing about the firm? 'Size and culture – everyone is approachable and friendly', 'the international work on offer', 'small cohort of trainees', 'good value canteen', 'international secondments', 'approachability of lawyers and supervisors and how tight-knit the trainees are', 'the people', 'the flexible working policy in the London office', 'how approachable all the partners and supervisors are – there is a genuine open-door policy', 'the vast majority of people are very approachable', 'international seats, good quality of work and competitive remuneration for its size'
Worst thing about the firm? 'In certain departments the variety of work for a trainee can be limited', 'the social life', 'people expecting you to work longer hours and do menial tasks because they had to when they were trainees', 'limited departments to complete seats in', 'the canteen – still holding out for the return of the Michelin-starred chef', 'the office is often devoid of any natural light', 'the heavy focus on finance may not provide for a training contract that is as varied if this is not something you are interested in', 'the lack of substantial benefits'
Best moment? 'Being given the opportunity to manage some aspects of a large transaction', 'drafting lease documents in an aviation matter which was really interesting', 'helping to run a very complex corporate reorganisation, drafting many of the documents and helping with the overall management of the transaction', 'representing the firm independently at a closing', 'getting my head around a particularly difficult legal research task', 'working on a high-profile deal', 'drafting and memo writing'
Worst moment? 'Late night verification task for corporate', 'late nights in the pre-Christmas period in asset finance', 'ridiculous feedback from an associate to my supervisor which was not echoed by any other member of the department', 'back-to-back long nights and the lack of social culture in one of the teams', 'a week of consistent late nights on fairly mundane tasks', 'finding out late in the day that I would need to work late into Friday night and over the weekend', 'doing an international seat remotely because of visa issues'
The Legal 500 Future Lawyers verdict on Watson Farley & Williams LLP
'The guaranteed international secondments offered, together with the specialist nature of the work sets Watson Farley & Williams apart from any other firm', one respondent explains. A 'focus on maritime law' and 'expertise in the energy sector' also makes the international firm an attractive choice for those interested in those practice areas and industries. WFW is a Future Lawyers Winner for its overseas secondment offering, especially as trainees even have 'the potential of doing two or three'. And trainees have 'even more opportunity to try different areas of law' thanks to a six-seat training contract. Recruits get 'more responsibility in terms of work, and work in more collaborative teams' than at some comparable firms, and many enjoyed the fact that 'everyone at WFW came across as approachable and genuinely interested in you succeeding on the vacation scheme'. The 'graduate recruitment team are very helpful and approachable' too. 'The benefits (or lack thereof)' leave something to be desired. Other grumbles focused on 'the variability between seats in terms of culture and workload', and that the firm is 'very specialised in its sectors, which isn't ideal at the junior end as there is danger of specialising too early'. Work highlights include 'when a 10-ship deal that I had worked on from start to finish closed successfully', 'being trusted with one-to-one client contact and running a large portion of a deal in my first seat', and 'going to the Court of Appeal very early on'. More stress-inducing moments were 'having to work on weekends to put together a bundle' and 'getting signing instructions incorrect last minute'. For 'interesting sectors' and 'plentiful international opportunities and involvement in cross-border transactions', consider Watson Farley & Williams.
A day in the life of... Laura Izquierdo, second-year trainee, Watson Farley & Williams LLP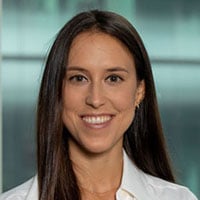 Departments to date: Dispute resolution; Regulatory, public Law and competition (RPC); Assets and structured finance; Corporate
University: University of Bristol University of Leuven
Degree: Law (LLB); Master of International Business Economics and Management (MSc)
9.30am: WFW has an agile working policy that allows us to work from home on up to two days of the week. Trainees are expected to communicate with their supervisors to ensure there's as much cross-over as possible in the days that they're in the office and ideally, trainees should be in the office when their supervisor is. I tend to come into the office four days a week but having the flexibility is helpful. Whether I'm working from home or in the office, I tend to log on slightly before 9.30am since I like to fit in going to the gym or going for a walk in the morning, before the workday starts (and largely because it's the last thing I want to do after a day at work).
The first thing I do is check my emails. Given that our clients and the stakeholders involved in any particular transaction or dispute are often in a different time zone, it's normal for emails to come in overnight. After I've checked my inbox to ensure I know what the status of those matters is, I file those emails that I don't need to action into the relevant sub-folders in my inbox, and I flag those that I do need to action. I then create a to-do list for the day that prioritises the emails I have flagged according to their urgency and importance.
9.45am: The typical tasks I need to complete throughout the day will, of course, depend on the practice area I'm working in.
Throughout my disputes seat, typical tasks included proofreading statements of case, statements of defence and witness statements; preparing indexes for the bundle of exhibits that accompanied the aforementioned filings; taking attendance notes during client calls; reviewing documents in the data room to identify and sort those that were relevant for disclosure; redacting confidential information in documents to be disclosed; drafting emails to stakeholders involved in the matter; contacting counsel's clerks; conducting research (for example, on the Civil Procedure Rules or relevant cases); preparing payment schedules and drafting chronologies to summarise the correspondences between the parties.
Our RPC team covers a breadth of areas, including planning, environment, health and safety (EHS), competition and data protection. It's also a comparatively small team, so it's a great way to both gain exposure to a wide range of work and take on more responsibilities than you would perhaps need to take on in other seats. It's a comparatively research-dense seat, which I enjoyed. Typical tasks include conducting research and drafting notes to clients to advise them in response to their query; conducting due diligence to ensure the client's procedures and standards meet what's required under the relevant regulations; attending calls and meeting with clients; preparing and delivering presentations to clients (I presented part of our presentation on the Building Safety Act 2022, for example, to explain to our client what the proposed change in law could mean for them).
The nature of the work during my assets and structured finance seat was very different to the type of work I had previously done at the firm, since it was my first transactional seat. Typical tasks included updating the factual information in the relevant finance documents to reflect the current deal; creating and updating conditions precedent checklists (ie summarising the status of the documents and tasks to be executed or completed prior to completion); creating e-bibles and compiling originals; running insolvency searches for legal opinions and attending closing calls.
1.00pm: I take a break for lunch. We have a restaurant on the lower-ground floor that always serves a great range of both hot and cold options. Our office is also very conveniently located near Liverpool Street station, so there are plenty of great places to grab food nearby and we're a five-minute walk away from Spitalfields market, where I sometimes meet friends who also work in the area, or catch up with other trainees and colleagues.
2.00pm: The first thing I do when I get back to my desk is read through the emails that have come in while I was on my lunch break; if I need to, I'll update my to-do list. The tasks I need to complete will, again, vary depending on the team I'm working in (see above for the typical tasks involved in each seat).
6.30pm: My leaving time depends on the deadlines I need to meet, and this varies across all departments. 6.30pm/7.00pm is probably my average leaving time but providing a top-quality service to clients includes being quick to respond to their needs, so it's not uncommon for trainees to have to work in the evenings.
About the firm
The firm: WFW is an international law firm advising on complex transactions and disputes through local knowledge and an integrated international network. It has a strong sector focus, combining its technical excellence with deep industry knowledge across energy, transport and associated infrastructure.
The clients: Airbus Bank, Citibank, HSBC, Investec, JP Morgan, Lightsource bp, MSC Cruises, Nordea Bank, Orsted, Standard Chartered Bank and Vattenfall, among others.
The deals: Advised the Republic of Guinea on the US$15bn Simandou project, the world's largest mining and related rail and port infrastructure project; advised Höegh LNG on the refinancing of two FSRUs to service Germany's new North Sea LNG terminals to help it achieve its goal of energy independence from Russia; advised Navigator Holdings on a US$200m loan agreed for the financing of ten vessels, including one of the first KPIs relating to gender diversity ever seen in a shipping loan; advised a consortium of lenders on the €410m mezzanine financing of MaxSolar's German solar portfolio, one of the largest solar portfolio development financings in Germany to date; advised Investec Aviation Finance on the launch of its new aviation debt platform in partnership with a major Japanese institutional investor to initially target a US$500m portfolio of well-diversified loan assets; advised Nexrail, a European rolling stock operator, on a €322m sustainability-linked debt facility to refinance its existing fleet and to finance new-build orders and future capital expenditure; advised RGREEN INVEST on a €250m investment in independent Israeli renewable energy producer Econergy; advised the lenders to DIF Capital Partners on the financing of a 540MW portfolio of co-located UK solar generation and battery storage assets; advised Altera Infrastructure on its successful Chapter 11 restructuring process in the US addressing US$1bn+ of secured and unsecured holding company debt; secured a favourable judgment for Gulf Wings before the Dubai International Financial Centre Court of Appeal.
Senior partner: George Paleokrassas
Managing partner: Lindsey Keeble
Other offices: Athens, Bangkok, Dubai, Dusseldorf, Frankfurt, Hamburg, Hanoi, Hong Kong, Madrid, Milan, Munich, New York, Paris, Rome, Seoul, Singapore, Sydney and Tokyo.
Who we are: WFW strives for excellence in all that we do and views investment in our people as key to achieving our business goals and values, which rest on developing deep and long-lasting relationships externally and internally through respect, sharing, communication and integrity. Our teams are integrated across legal disciplines and offices, delivering consistently high levels of service in combination across borders and locally through a deep understanding of local business customs and culture.
What we do: Within our core sectors of energy (conventional and renewable power; oil and gas; mining and commodities), transport (aviation, maritime and rail) plus associated infrastructure, we provide a full suite of legal services including capital markets, construction, corporate, dispute resolution, employment, finance, private equity, public law, real estate, regulatory and competition, restructuring and insolvency, and tax.
What we're looking for: Although there is no typical WFW trainee there are certain qualifications, skills and traits that we look for. You will need a 2(1) or above – or predicted if you haven't yet graduated. We also look for at least ABB from A level results, 34 points from IB or their equivalent if you have taken other qualifications. Applications are read in their entirety and we take mitigating circumstances relating to academics into consideration. As well as academic achievement, we particularly value applicants with clear initiative, drive, commercial awareness and an interest in our sectors. You will have the chance to demonstrate these things at one of our assessment centres, as part of the application process.
What you'll do: Our training contracts are hands-on, with as much experience of clients and challenging, high-profile work as possible. Trainees benefit from plenty of exposure to senior lawyers, many acknowledged leaders in their field.
WFW deals with training and ongoing development in an individual way. During each seat the firm discusses with trainees plans for the next one to ensure they gain valuable insight from the six-seat programme, including a guaranteed international secondment.
We believe that only total immersion can provide trainees with the experience they require.
Perks: These include 25 days' holiday, income protection scheme, life assurance, employee assistance scheme, pension scheme, private medical insurance, interest-free season ticket loan, £250 contribution towards a sports club or exercise classes, and a flexible benefits scheme.
Sponsorship: Fees and maintenance grants paid for PGDL and SQE studies, depending on the point at which you accept a training contract with us.
Diversity and inclusion