Survey Results - Trainee feedback on
Howard Kennedy LLP
The lowdown - Trainees (in their own words) on Howard Kennedy LLP
Why did you choose this firm over any others? 'Culture, practice areas and the size of the trainee intake', 'culture and flexibility. Also the media practice', 'culture, practice areas', 'the variety of seats available and particularly the strong family team led by the legendary Lois Langton', 'the people are incredibly friendly and approachable. We spend a large portion of our day at work so I wanted to train somewhere that was people-focused and inclusive'
Best thing about the firm? 'The culture', 'culture and people', 'location and approachability', 'culture, early responsibility', 'free breakfasts and hot lunches and the odd surprise afternoon cake treat. Also the view!', 'culture', 'the people, the variety of work and the flexibility with agile working'
Worst thing about the firm? 'The pay is less than the big City firms', 'lack of social events and remuneration', 'salary', 'the lack of transparency around seat allocation – I've been placed in real estate twice in a row', 'not particularly firm-related, but the building is very cold!'
Best moment? 'Publishing an article in a newsletter and receiving direct feedback on its quality from an important client', 'working on a public enquiry, enforcement procedures and getting involved with business development events', 'receiving good feedback at the end of my last seat'
Worst moment? 'Making a mistake on the completion statement', 'losing a case', 'a late night alone in the office with a heavy workload and no one around to ask any questions', 'saying the wrong thing in a client-external meeting'
The Legal 500 Future Lawyers verdict on Howard Kennedy LLP
The 'variety of seats available', including the media practice and the family team, was a big reason trainees applied to Howard Kennedy. The people at the full-service firm are 'incredibly friendly and approachable', and given that 'we spend a large portion of our day at work', recruits 'wanted to train somewhere that was people-focused and inclusive'. Trainees love 'having lots of contact with clients' and appreciate that 'supervisors are interested in our learning and development and provide helpful feedback and guidance'. Howard Kennedy is a Future Lawyers Winner for supervisor approachability, client contact, hybrid working and work/life balance. Away from their desks, trainees really enjoy the 'free breakfasts and hot lunches', as well as the office location in London Bridge, with views over the Thames and the City! Trainees complained that 'the pay is less than at other City firms', and that there is a 'lack of social events' at Howard Kennedy. Recruits would also like 'more transparency around the seat allocation process'. Thankfully, the following highlights make up for any shortcomings: 'attending a really interesting three-day trial during my media seat in the Royal Courts of Justice', 'writing an article for a sector-wide newsletter and receiving specific praise from high-net-worth clients' and 'receiving excellent personal feedback from a client on completion of a lease after very protracted negotiations'. The firm's pro bono offering is also impressive: 'it's great – you can get involved in the pro bono available or there's plenty of support to set up your own initiatives'. Indeed, the award-winning pro bono programme was set up by two trainees)! For great culture and people, plenty of client contact 'and the odd surprise afternoon cake treat', take a closer look at Howard Kennedy.
A day in the life of... Georgia Learoyd, trainee, Howard Kennedy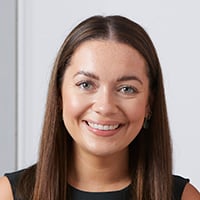 Departments to date: Capital markets; Business crime
University: University of Law
Degree: 1st class LLB
6.30am: I had my morning coffee and hit the mat for an early Pilates class to start my day.
9.30am: Today was a little different than usual as rather than heading straight to the office, I attended a conference with counsel at Doughty Street Chambers in relation to an extradition case that I am working on.
11.30am: I headed back to the office with my supervisor and, after a quick Pret run, continued making some agreed amendments to a medical expert report to submit as part of our defence evidence.
12.30pm: After grabbing lunch, I went for a walk along the river before a busy afternoon.
1.30pm: I was tasked with reviewing a bundle of WhatsApp transcripts to assist us in making representations to the Solicitors Regulation Authority (SRA) on a conduct investigation.
3.30pm: I attended a team meeting to run through our task list on a private prosecution matter and allocate workstreams, catching up with a few colleagues on the way back to my desk as I can't help but stop off for a chat!
4.30pm: I called a client to update them on the progress of their case, before picking back up on drafting a witness statement to serve on the Court and Crown Prosecution Service (CPS) later in the week.
6.00pm: I caught up on final emails of the day and updated my to-do list for tomorrow.
6.30pm: I headed downstairs as I had the pleasure of attending the Female Fraud Forum wine tasting event hosted at Howard Kennedy's office – the perfect way to end the day!
About the firm
Managing partner: Craig Emden
Who we are: We are a London based, full-service law firm, specialising in providing straightforward advice to entrepreneurial businesses and individuals on domestic and international matters.
We have grown substantially in recent years, including two mergers and an office move. We've also matured in terms of our approach to providing advice to our clients, seeking to simplify and improve the experience of working with a modern, independent law firm.
We're proud of our journey. Without losing sight of where we've come from, we are focused on where we're going. We are evolving and growing every day. And just like our clients, we are ambitious and moving forward. Many of our clients are entrepreneurial, ambitious enterprises who are often privately or family owned, or private equity backed. We are one of the few London-based law firms with a large private wealth offering alongside significant business law capability.
The firm also advises major corporates on particular specialist legal matters who find our straightforward approach a compelling alternative to larger, less personal firms.
What we're looking for: We believe that the more diverse our people are, the more successful we'll be as a business. This starts with our future lawyers – our trainees.
We know that there isn't just one path into the law. This is why we consider applications from those with previous experience, both in and out of the legal world. We strive to hire people from a diversity of backgrounds based on merit and attitude.
We believe the potential to become an excellent lawyer is about much more than the school you attended or university you studied at. This is why throughout the process, from application form to assessment centre, you are encouraged to be yourself. Our assessment process is designed to allow you to highlight your strengths, while finding out more about what you can expect from a training contract with us.
In order to eliminate bias and allow for an objective recruitment process we use 'blind screening' for all applications. This means any personal information, such as your name and information relating to your schooling including which university you attended, is anonymised. At the video interview and assessment centre stages of the process the assessors receive no information about you or your application other than your name.
What you'll do: At Howard Kennedy we simplify what others complicate, giving useful advice in language our clients understand. All our clients share something important – ambition. Whatever their aim we're here to help them achieve it. We are organised around a number of industry sectors and legal specialisms, with particular strengths in real estate, retail and leisure, and private wealth.
Our clients are typically growing entrepreneurial businesses, and often privately or family owned, or private equity backed. We also advise major corporates who find our straightforward approach a compelling alternative to larger, less personal firms. Much of our work has an international component and we work alongside a network of international firms to enable a strong international offering. This breadth of expertise means that the work you will be involved in as a trainee is wide-ranging, engaging and provides lots of variety.
No two days are the same and there is the opportunity to have client contact from the start. As well as being driven to deliver the very best client experience, you'll also need to be someone who lives our values. We want you to help us shape our future.
We offer four seats, each six months long, in different departments. We try to match individuals' interests to the seats that they complete, while knowing from experience that a variety of opportunities makes for an interesting training contract and a well-rounded lawyer.
We offer a range of different support and development opportunities during the two years, including providing a junior and senior mentor, legal training sessions, and skills development sessions such as networking and giving presentations.
You'll be encouraged to be yourself. We know that people perform better if they feel welcomed, included and valued. Coupled with a supportive culture, we'll help you grow through development and skills building so you can become the lawyer you want to be.
You'll also have access to interesting work, impressive clients, the opportunity to work directly and collaboratively with people at all levels, and you'll play an active part in the social impact committees from charity and pro bono, to sport and social.
Perks: Competitive salary; 25 days' annual holiday; permanent health insurance; life assurance; interest-free season ticket loan; private healthcare; pension scheme; staff introductory scheme; employee assistance programme.
Sponsorship: Sponsorship of SQE exams and prep courses in addition to a £10,000 maintenance grant.
Diversity and inclusion