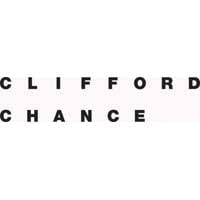 A major concern for students, recent graduates and career changers in our current mid-pandemic situation is, 'how do I get legal work experience during Covid-19?' On-campus and traditional in-office experiences are either impossible, or at least limited at the moment due to the necessary health and safety conditions. This has, in terms of commercial awareness and legal experience, limited access and opportunity vital to a successful training contract application.
Within this context, Clifford Chance's new Global Virtual Internships have arrived at the right time. It fits the need of law students globally who are worried about their prospects, focused on boosting their resumes. The internships offer students, and any would be legal CV boosters, an insightful experience. The programs offer a chance for students anywhere in the world on any budget to experience an internship with Clifford Chance.
'Upskill yourself by completing trainee-level tasks'
The internships include over 20 hours of practise inspired modular content, and 'represent the future of virtual work experience.' They are entirely free of charge to students anywhere in the world and form a major part of the firm's educational aspect of its UN Sustainability Goal commitments and its pro-bono and event programs.
Clifford Chance details that, 'as a signatory to the UN Sustainable Development Goals, we believe that education is vital for building a better world for all. As such, access to education is one of the three pillars of our Global Community & Pro Bono Strategy. Our Global Virtual Internships are open-access which means anyone can participate and have access to these programmes from anywhere.'
'Gain an insight into challenges facing our clients around the world'
The internship scheme offers three separate streams: Cyber Security, Climate Change, and Business and Human Rights. Each internship takes around 5 to 6 hours to complete and involves completing tasks set and comparing your work with models prepared by Clifford Chance lawyers. For example, in the Cyber Security internship students will develop practical guidance for a client on how to respond in the event of an ICO Dawn Raid. Students will follow detailed instructions from Clifford Chance partners, associates and trainees allowing them to make their way through completing the set tasks. The tasks involve drafting, research and client advising skills, all highly valuable experience.
The structure and content of the internships were developed by Clifford Chance in conjunction with the University of York Law School. The university is well regarded for its expertise in problem based learning (PBL), the central education strategy of the internship program. Stephen Levett, Director of Professional Practice at York Law School, comments that 'working with Clifford Chance on this project has been a real eye-opener. Their total commitment to innovation and finding new ways of doing things is inspiring and really connects with the way we approach our teaching at York Law School'.
This teaching strategy is emphasised by Clifford Chance through the internships, commenting that 'the university contributed towards idea generation for the internship tasks, reviewed the content once our lawyers had designed it, and provided some useful guidance about PBL – which should help you if you decide to work on the tasks in a group'.
'Learn first-hand from our trainees and lawyers around our global network'.
Each internship covers prominent areas of interest to students and increasingly important topics raised by the firm's largest and most significant global clients.
The Cyber Security Internship features assignments and teaching on topics from data protection crisis management, ICO Dawn Raid reaction, and preparing clients for data related damages claims.
The Business and Human Rights Global Internship covers human trafficking and slavery in supply chains, advising clients on EU reporting requirements of non-financial information about employees under European Directive 95/2014, the human rights risks within an M&A transaction, and court rulings involving the European Convention for the Protection of Human Rights and Fundamental Freedoms.
The Climate Change Internship covers the impact of US Climate change legislation by researching potential new laws and assessing their impact on clients. It also features a 'Management Induction' on climate-related disclosure duties where the student will present to a client on its duties around climate-related information reporting.
'Practise advising clients on how to protect themselves and deal with these risks responsibly'
Clifford Chance, as a leading global law firm with Magic Circle value and status, is typically leading the way in terms virtual internship opportunities. This rare opportunity is exactly the kind of CV boosting legal experience that is helpful for training contract applications, as it can be done at the student's own pace and from any location, all for free.
"This is by far the most intellectually-challenging module I have done on InsideSherpa. It's intellectually stimulating yet rewarding at the same time. It's in-depth, technical, and I really felt like I was working on real-life tasks." – a student participant.
The ability to place yourself in front of Clifford Chance recruiters by sharing your internship results with the firm is also one not to be scoffed at, as it can be valuable in a competitive applicant field. This virtual internship opportunity is one not to miss.
Detailed information about the program and registration can be found here: https://careers.cliffordchance.com/london/global-virtual-internships.html
And, check out the firm's Events Hub at:   https://careers.cliffordchance.com/london/what-we-offer/events-hub.html for even more opportunities and events.