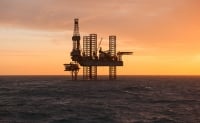 Slaughter and May and Kirkland & Ellis have led on the $12bn combination of UK Plc offshore drilling companies Ensco and Rowan Companies as Travers Smith and Eversheds Sutherland wrap up Legal & General's £2.4bn buyout of Nortel Networks UK Pension Plan.
The drilling merger – an all-stock deal and a court-sanctioned scheme of arrangements – will see the shareholders of Ensco and Rowan own 60.5% and 39.5% respectively of the combined business.
Kirkland & Ellis clinched a significant win in UK plc land in advising Rowan with a team including City partners David Higgins, David Holdsworth and Dipak Bhundia. The deal was led out of Houston by corporate partners Sean Wheeler and Doug Bacon and included Dallas partner Ryan Gorsche and New York-based executive compensation partner Scott Price and tax partners David Wheat, Lane Morgan and Mike Carew.
Latham & Watkins is advising Rowan on antitrust aspects, with a team including corporate partner Michael Egge in Washington, Brussels managing partner Lars Kjolbye, and London partner Jonathan Parker.
Meanwhile, Slaughters is acting for Ensco with a team led by corporate partners Hywel Davies and Christian Boney and including partners William Turtle (competition), Jonathan Fenn (pensions) and Mike Lane (tax).
Elsewhere, a Legal & General deal on Monday (8 October) saw the UK insurer complete a £2.4bn buyout of pensions relating to the now-defunct telecoms equipment provider Nortel.
The buy-out relates to around 15,500 pensioner members and around 7,200 deferred members of the pension scheme, which entered a Pension Protection Fund (PPF) assessment after Nortel went into administration in 2009, pending litigation and insolvency proceedings.
The Travers team advising the trustees was led by Dan Naylor and Susie Daykin and also included partner Peter Hughes. Advising Legal & General was an Eversheds team led by Hugo Laing.
Naylor told Legal Business that the deal represented the biggest ever PPF plus arrangement, in which the pension scheme members receive more options, via a member option exercise, and better benefits than the PPF compensation would have offered. A further transaction is likely to follow as more recoveries are made.
The deal is also the second biggest pension buyout ever, after the £2.5bn transaction with Legal & General relating to pensions of US-headquartered automotive supplier TRW in 2014.
Hughes and Naylor, the latter then an associate, were also part of the team advising the trustees of the TRW Pension Scheme, while Laing, then an associate at Clifford Chance, was part of the team advising Legal & General on that deal.
Another major deal this week saw Kirkland, Latham and Allen & Overy score key roles on the sale of shareholdings in fin-tech company FNZ to Canadian pension fund La Caisse de dépôt et placement du Québec (CDPQ) and private equity investor Generation Investment Management.
The deal sees Kirkland advise the sellers, FNZ and funds advised by HIG Capital and General Atlantic, led by London corporate partners Gavin Gordon, Carl Bradshaw and Tom McCarthy. A Latham team led by Michael Bond advised CDPQ and Jonathan Wood at Weil Gotschal & Manges advised Generation. Karan Dinamani at Allen & Overy advised the CEO of FNZ.
The acquisition is the first investment by CDPQ-Generation, the sustainable equity joint venture launched by CDPQ and Generation. Kirkland has a nine-year relationship with FNZ, having advised on HIG Capital's initial investment in 2009, General Atlantic's investment in 2012 and FNZ's recently announced deal to acquire European Bank for Financial Services (ebase) from comdirect bank.