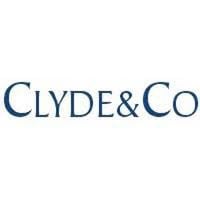 Clyde & Co has launched its ninth US office, opening in Los Angeles with a two-partner team consisting of Julie Hawkinson and Jim Koelzer.
The office will focus on providing insurance and aviation clients with insurance coverage and litigation defence services.
In a statement, Clydes partner and chair of the US board Bill Casey described Los Angeles as 'a large and vibrant commercial center and hub for insurance litigation and aviation.'
Koelzer joins the firm from litigation specialist Robins Kaplan and will support the new Los Angeles office alongside current Clydes partner and San Francisco office co-founder Hawkinson. Both Koelzer and Hawkinson's practices focus on representing clients in insurance disputes.
Hawkinson and Koelzer will lead a team comprising one counsel and an associate who also joins from Robins Kaplan. Clydes' senior associate Natasha Mikha will also form part of the new team.
'A permanent on-the-ground presence will help us deliver the best service to our clients and act as a platform to help recruit the finest legal and insurance talent in Southern California and beyond', Casey said.
The Los Angeles opening continues a program of strong US expansion for Clydes in 2017, with the firm having launched in Chicago and Washington DC earlier this year.
A 10-partner team, which joined from Global 100 firm Troutman Sanders, were hired to open the new offices. Troutman's Chicago office managing partner Eileen King Bower heads up Clydes' new office in the city, while a six-partner insurance litigation team was brought in to staff the Washington DC office.
Clydes now counts almost 50 partners and 200 legal professionals in the US, with other offices in New Jersey, San Francisco, Miami and Atlanta.
Clydes also announced the launch of its first Mexican office in May this year, following a merger with four-partner local firm Garza Tello & Asociados.
This article first appeared on The Lex 100's sister publication, Legal Business.