Set Profile > 4 Stone Buildings > London, England
4 Stone Buildings
Offices

Chambers of George Bompas QC
4 Stone Buildings
LINCOLN'S INN
LONDON
WC2A 3XT
England
4 Stone Buildings > The Legal 500
Rankings
4 Stone Buildings has several silks and juniors with a strong grounding in financial services regulatory law. Members regularly represent clients before the Financial Conduct Authority's (FCA) Regulatory Decisions Committee and the Financial Services & Markets Tribunal. Charles Marquand is especially strong on the advisory side, providing strong support to clients in the public and private sectors. On the contentious side, Jonathan Crow QC has been involved in several offshore-related regulatory cases. Sharif Shivji QC, who recently took silk, John Brisby QC, and Alastair Tomson also all have noteworthy track records in this area.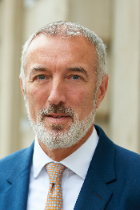 Ranked: Tier 2
Ranked: Tier 3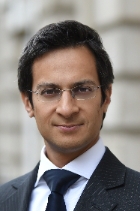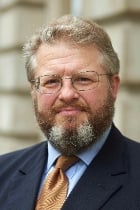 Ranked: Tier 1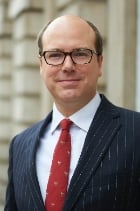 Ranked: Tier 3
Insolvency and reconstruction work is a core focus for 4 Stone Buildings, which is noted by clients as 'a solid set of chambers with an excellent choice of barristers.' Juniors here benefit from experience on the attorney general's panels, while also drawing on significant expertise in company law. Jonathan Crow QC and Robert Miles QC maintain solid practices, the former having acted in the appeal Re Core VCT Plc, a case involving the liquidation of a venture capital trust, and the latter in Singularis Holdings Limited v Daiwa Capital Markets Europe Limited, where he successfully acted for the Cayman Islands-based claimant in a liquidation. New 2020 silk Sharif Shivji QC has a growing reputation for insolvency work, continuing to act for the liquidators in the long-running Stephen Akers v Deutsche Bank AG.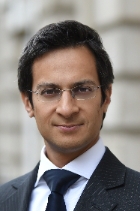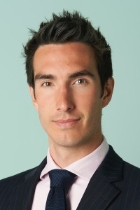 Ranked: Tier 2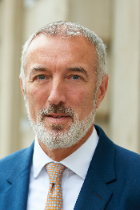 Ranked: Tier 2
4 Stone Buildings has long had a firm foothold in the banking litigation market. Related insolvency disputes feature high on the agenda, as do broader finance claims, not only in the UK, but also the Middle East and various offshore jurisdictions. Notable examples include Al Khorafi v Bank Sarasin-Alpen, in which multiple members were involved, including Richard Hill QC, Sharif Shivji QC (who took silk in 2020) and Alastair Tomson. Another highlight was Singularis Holdings v Daiwa Capital Markets Europe in which Jonathan Crow QC and Andrew de Mestre QC successfully represented the claimant before the Supreme Court.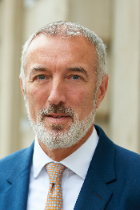 Ranked: Tier 3
John Brisby QC
-
4 Stone Buildings
'
He is clear in his delivery of advice but always cognisant of the client's ultimate goal and provides his advice in context.
'
Ranked: Tier 4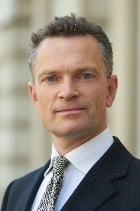 Ranked: Tier 5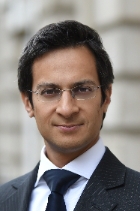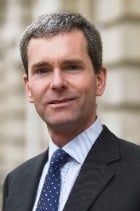 Ranked: Tier 3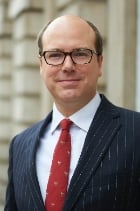 Ranked: Tier 4
4 Stone Buildings is 'an excellent set with a good balance of silks to juniors'. Clients also note that 'their barristers do a good deal of actual court work, unlike many'. The set's background in company law and insolvency matters, has over the past decade blurred into much larger commercial cases. A blockbuster example was Autonomy v Lynch and Hussain, in which Richard Hill QC led Tom Gentleman. The case also involved Robert Miles QC, before he became a judge. Several members, including John Brisby QC and Alastair Tomson, are involved in a dispute concerning the property investor Glenn Maud and the ownership of Santander's headquarters in Madrid.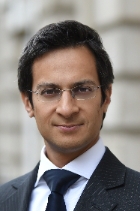 4 Stone Buildings is 'a leading set' with 'good strength in depth' and barristers 'who make themselves available'. Civil fraud is a significant area of practice, and members have been instructed by public bodies, such as the National Crime Agency, as well as private sector clients. The set's strong insolvency background inevitably feeds into some of its more high profile instructions. Broader commercial claims have included Pinchuk v Kolomoisky & Bogolyubov and Autonomy Corporation v Dr Michael Lynch, in which Richard Hill QC and Jonathan Crow QC acted together. Other highlights have included Stanford International Bank v HSBC in which Andrew de Mestre QC is representing the liquidator.
Ranked: Tier 2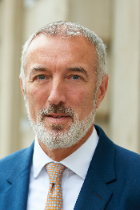 Ranked: Tier 2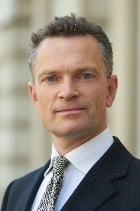 Ranked: Tier 4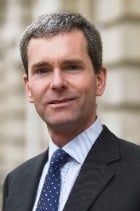 Ranked: Tier 2
4 Stone Buildings is a 'small set which punches above its weight' in this space, with members instructed in complex company law cases worldwide. Jonathan Crow QC is a regular before the Judicial Committee of the Privy Council, having represented the appellants in the Maso Capital v Shanda Games case concerning the Caymanian law on the valuation of minority shareholdings, and the corporate defendants in Livingston Properties v JSC MMC Eurochem, a case with issues as to if Russia or the BVI is forum conveniens. In more exotic jurisdictions, Crow QC, Hermann Boeddinghaus and Alexander Cook represent the widow of Malaysian timber magnate Wong Kie Nai in a multi-jurisdictional dispute in jurisdictions as diverse as Sarawak and Papua New Guinea as well as the BVI. In addition, Boeddinghaus represents a company controlled by Isabel Dos Santos in BVI proceedings in the wake of an arbitration between shareholders of Unitel, Angola's largest mobile network.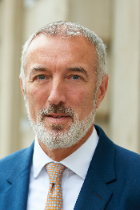 Ranked: Tier 1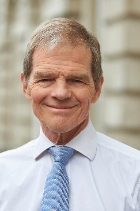 George Bompas QC
-
4 Stone Buildings
'
I cannot speak highly enough. He was accessible, constructive and a good team player. He gave the, completely accurate, impression that he had 'been there and one it'.
'
Ranked: Tier 2
Ranked: Tier 4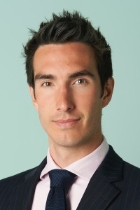 Alexander Cook
-
4 Stone Buildings
'
He is calm, measured and precise and his ability to reduce complex cases to simple propositions in his written work is admirable.
'
Ranked: Tier 2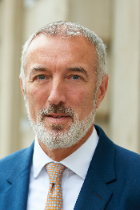 Jonathan Crow QC
-
4 Stone Buildings
'
Brilliant advocate, good strategist, hardworking, and very pleasant to work with - no doubt one of the very best QCs in the country.
'
Ranked: Tier 4
4 Stone Buildings is 'a very strong set in the company law area with strong performers across the board.' Members are well-versed n the spectrum of matters, including M&A, corporate finance, redutions and reorganisations, as well as directors' duties and shareholders' rights issues. Jonathan Crow QC continues to go from strength to strength, and is instructed by the claimant in Maso Capital Investments Ltd v Shanda Games Ltd, a Privy Council test case concerning the valuation of shares under the Cayman Islands appraisal legislation. John Brisby QC is another big name litigator and, leading Alexander Cook in Cruz City v Unitech Limited et al, represented Unitech in its enforcement of an arbitral award arising from the financing of a property transaction in India, involving freezing and receivership orders. Sharif Shivji QC was appointed Queen's Counsel in 2020; he appeared in a ten-month trial where he successfully represented Michael Lynch in the fraud case of Autonomy Corporation v Michael Lynch.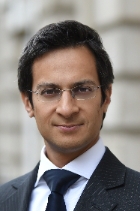 4 Stone Buildings
specialises in company and commercial disputes, and is particularly strong in insolvency and financial services regulatory work. In recent news,
Sharif Shivji QC
 was appointed Queen's Counsel in March 2020, while
Robert Miles QC
 was appointed a Justice of the High Court in the Chancery Division in April 2020.
Testimonials
Clerks:
The clerks are extremely helpful – I cannot fault the service they provide..
Clerks are responsive, pragmatic and helpful. Ryan Tunkel is a pleasure to deal with and gets things done.
Very well organised. David Goddard, the Head Clerk, is one of the doyens of the Clerking community and always very good to deal with.
Ryan Tunkel is very helpful and responsive.
Set:
Solid set of chambers with an excellent choice of barristers.
Great set in terms of knowing where their strengths are and playing to them.
4 Stone Buildings is a very strong set in the company law area with strong performers across the board.
They have a strong roster of QCs and able juniors.
Really good quality set from top to bottom. Juniors always impress.
Really strong on company law, insolvency and commercial Chancery.
4 Stone Buildings is an excellent set with a good balance of Silks to Juniors. Their Barristers do a good deal of actual court work, unlike many. They are particularly strong in contested company work, and insolvency work.
4 Stone Buildings >
Set Profile
4 Stone Buildings enjoys an enviable reputation in relation to company/commercial litigation and advice, and many other related areas of law.
The Chambers: Chambers currently consist of 38 members, including 9 silks. Four members are currently on the Treasury panels. Three members are appointed to sit as Deputy Judges of the High Court. One of the silks is Attorney General to the Duchy of Lancaster and another is Attorney General to the Prince of Wales. One member is on the board of the Charity Commission. Chambers belong to the Commercial Bar Association and the Chancery Bar Association.
Work Undertaken: Work covers all aspects of company and commercial litigation, including shareholders disputes, corporate fraud and asset recovery as well as commercial arbitration, banking, financial services and regulatory work, international trusts and public law. Since few business disputes or problems lend themselves to rigid categorisation, we cover a wide range of related legal specialisations in our core areas of expertise. Members of Chambers are just as likely to appear in the Commercial Court as in the Chancery Division, and we are also frequently instructed in cases overseas, particularly in the Caribbean and the Far East. Apart from our commercial clientele, we also have a strong regulatory tradition in the commercial and financial sectors.
Publications: Members of chambers have contributed to numerous publications in their specialist fields including Litigation in the Time of Covid-19, Annotated Companies Acts (Oxford University Press), Tolley's Company Law, Atkin Court Forms 2nd ed., (volumes on companies, winding up and equitable remedies), Halsbury's Laws of England 4th ed. (volumes on corporations and money); A Practitioner's Guide to Directors' Duties and Responsibilities (City & Financial Publishing).
International: Chambers undertake a substantial amount of work for overseas clients and members regularly receive instructions from the Caribbean, the United States, Europe, Central Asia and the Far East. In recent years, members have appeared in court in Bermuda, the Cayman Islands, Bahamas, Gibraltar, Anguilla, the British Virgin Islands, the Turks and Caicos Islands, Malaysia, Singapore, Nevis, Dominica, Seychelles and Trinidad. In addition certain members are full members of the Northern Ireland Bar, the Cayman Islands Bar and the Bar of the British Virgin Islands.
Recruitment: 4 Stone Buildings' policy is to seek to have up to 2 pupils each year and to recruit each of those pupils that meet the required standard. Prospective applicants for pupillage will find further information including details of chambers' awards in the Pupillage Pack which is available on request. Mini-pupillages are encouraged.
Main Contacts
| Department | Name | Email | Telephone |
| --- | --- | --- | --- |
| Senior clerk | GODDARD, David | | |
| Members of Chambers | BOMPAS QC, George (1975) | | |
| Members of Chambers | BRISBY QC, John (1978) | | |
| Members of Chambers | CROW QC, Jonathan (1981) | | |
| Members of Chambers | HILL QC, Richard (1993) | | |
| Members of Chambers | CLUTTERBUCK QC, Andrew (1992) | | |
| Members of Chambers | FRASER QC, Orlando (1994) | | |
| Members of Chambers | BOEDDINGHAUS QC, Hermann (1996) | | |
| Members of Chambers | SHIVJI QC, Sharif (2001) | | |
| Members of Chambers | HARMAN, Sarah (1987) | | |
| Members of Chambers | HARRISON, Christopher (1988) | | |
| Members of Chambers | GREENWOOD, Paul (1991) | | |
| Members of Chambers | COX, Nicholas (1992) | | |
| Members of Chambers | MARQUAND, Charles (1987) | | |
| Members of Chambers | MARKHAM, Anna (1996) | | |
| Members of Chambers | de MESTRE, Andrew (1998) | | |
| Members of Chambers | DENTON-COX, Gregory (2000) | | |
| Members of Chambers | NERSESSIAN, Tiran (2002) | | |
| Members of Chambers | TOMSON, Alastair (2004) | | |
| Members of Chambers | HOLLIMAN, Adam (2005) | | |
| Members of Chambers | GENTLEMAN, Tom (2005) | | |
| Members of Chambers | LILLY, Donald (2006) | | |
| Members of Chambers | COOK, Alexander (2008) | | |
| Members of Chambers | TIMMINS, Nicola (2008) | | |
| Members of Chambers | KNOTT, James (2008) | | |
| Members of Chambers | HOLLAND, Eleanor (2010) | | |
| Members of Chambers | WIGLEY, Joseph (2010) | | |
| Members of Chambers | VAN DEN BERG, Nienke (2012) | | |
| Members of Chambers | CROSSLEY, Edward (2012) | | |
| Members of Chambers | ROSE, Andrew (2013) | | |
| Members of Chambers | SAMPSON, Albert (2014) | | |
| Members of Chambers | HASSELL, Lara (2014) | | |
| Members of Chambers | HORNER, Emma (2015) | | |
| Members of Chambers | OLLIFF-COOPER, Guy (2015) | | |
| Members of Chambers | McGLONE, Zara (2016) | | |
| Members of Chambers | ANDERSON, Karl (2017) | | |
| Members of Chambers | KESSLER, Daniel (2018) | | |
| Members of Chambers | SHARAFI, Hossein (2018) | | |
| Members of Chambers | WRIGHT, Nicholas (2019) | | |
Barrister Profiles
| Photo | Name | Position | Profile |
| --- | --- | --- | --- |
| | Mr Karl Anderson | Barrister specalising in commercial litigation; company law; civil fraud; insolvency; commercial chancery… | View Profile |
| | Hermann Boeddinghaus | Hermann Boeddinghaus has over 20 years' experience as a specialist in corporate… | View Profile |
| | George Bompas | Head of Chambers. Areas of practice: company (including shareholder disputes), insolvency, banking,… | View Profile |
| | John Brisby | John Brisby is a seasoned litigator, with substantial experience of heavy trials… | View Profile |
| | Andrew Clutterbuck | Andrew Clutterbuck's practice covers many areas of commercial, trust and company activity.… | View Profile |
| | Alexander Cook | Barrister with a litigation-focused commercial Chancery practice, with a significant emphasis on… | View Profile |
| | Nicholas Cox | Nicholas Cox is an exceptionally versatile senior junior with a silk-level commercial… | View Profile |
| | Edward Crossley | Edward specialises in commercial and company litigation and arbitration. Edward's work frequently… | View Profile |
| | Jonathan Crow | Jonathan's practice straddles a broad range of litigation, largely in the appellate courts… | View Profile |
| | Gregory Denton-cox | Gregory's practice focuses on chancery and commercial litigation including company law, civil… | View Profile |
| | Orlando Fraser | Orlando's practice is at the commercial end of the Chancery Bar, with… | View Profile |
| | Tom Gentleman | Tom is a leading commercial chancery junior. His practice covers the full… | View Profile |
| | Paul Greenwood | Barrister specialising in chancery/commercial dispute resolution including shareholder disputes/fraud/corporate insolvency mainly in… | View Profile |
| | Sarah Harman | Barrister specialising in company and commercial litigation and advice, bankruptcy and insolvency,… | View Profile |
| | Christopher Harrison | Commercial and Chancery disputes lie at the heart of Christopher's practice and… | View Profile |
| | Ms Lara Hassell-Hart | Lara has a busy commercial chancery practice spanning the full range of… | View Profile |
| | Richard Hill | Richard Hill QC is a litigation specialist focusing on commercial, capital markets and… | View Profile |
| | Eleanor Holland | Eleanor has a broad commercial Chancery practice, she provides practical advice tailored to meeting… | View Profile |
| | Adam Holliman | Adam has a broad commercial chancery practice. He often works as junior… | View Profile |
| | Emma Horner | Emma has a busy commercial chancery practice with experience in commercial litigation… | View Profile |
| | Daniel Kessler | Daniel accepts instructions across the full spectrum of work undertaken by Chambers,… | View Profile |
| | James Knott | James has a broad commercial and company based practice. His work encompasses… | View Profile |
| | Donald Lilly | Barrister specialising in corporate insolvency, commercial, company and trust litigation, with a… | View Profile |
| | Anna Markham | Anna Markham is a specialist in company, commercial, financial services and insolvency… | View Profile |
| | Charles Marquand | Barrister specialising in financial services law and regulation. Regularly advises on application… | View Profile |
| | Zara McGlone | Barrister | View Profile |
| | Tiran Nersessian | Tiran is highly regarded for his courtroom advocacy and has particularly extensive… | View Profile |
| | Mr Guy Olliff-Cooper | Commercial chancery barrister specialising in civil fraud, company, and insolvency law. Recent… | View Profile |
| | Mr Albert Sampson | Albert has a busy and varied practice embracing commercial litigation and international… | View Profile |
| | Sharif Shivji | Formerly a derivatives trader in London and Hong-Kong, now Queen's Counsel specialising… | View Profile |
| | Nicola Timmins | Nicola has a predominantly commercial and insolvency based practice with experience across… | View Profile |
| | Alastair Tomson | Litigation-focussed international practice with experience of High Court and appellate proceedings, and… | View Profile |
| | Joseph Wigley | Barrister with a litigation-focused commercial chancery practice across 4 Stone Buildings' practice… | View Profile |
| | Nicholas Wright | Complex and high-value commercial litigation forms a large part of Andrew's practice.… | View Profile |
| | Andrew de Mestre | Andrew's practice covers the full range of work done in Chambers, spanning… | View Profile |
| | Nienke van den Berg | Nienke specialises in litigation and advice in commercial Chancery matters, including all… | View Profile |
Top Tier Set Rankings
Set Rankings