In a company like BP, it is often easier to progress the diversity agenda in functions like legal than when working on the oil and gas side, where the pipeline of diverse candidates may be less robust. But because of the global nature of BP's operations and the rich cultural diversity in which we do business, it is vital that we provide all of our employees with the tools and skills necessary to effectively integrate into different environments.
We have always been known as an explorer company that is not afraid to venture into new and challenging places. So we want people to be comfortable stepping outside of their comfort zone. If you look at our hubs across the world, you can see the diverse mix of our people, which is a direct result of how we operate as a company. We recognize that to be competitive, we need the broadest talent pool available – and that our workforce should reflect the communities in which we live and work. This requires that D&I be central to all that we do.
I am an American lawyer who has worked for large parts of my life in the UK, Russia and, most recently, India. Having grown up in a small Kansas town that was not overly diverse, these global work experiences greatly impacted and shaped me. I quickly realized the power that comes from discovering the strengths each individual brings – and then learning to work together to harness these skills for our collective success. This became particularly clear to me in Russia where we built a diverse team of lawyers with the skills needed to help the company develop local relationships founded on trust, while at the same time fostering a successful, sustainable business. Ultimately, we became like a family and a high performing team that both delivered results and genuinely had fun. We realized we could trust each other and learn from one another, helping us all to reach our full potential. To me, that is the essence of D&I.
BP, like many multinational companies, has a strong set of core values. But it's easy to just say things; we need people to actually demonstrate the right behaviors. The tone from the top is absolutely vital. Our leadership does a good job of instilling these values from the top down. Our legal executive team is fully committed to these values, including those which underpin our D&I agenda. This commitment is reflected across all levels of BP Legal. While there are D&I councils at the BP Group and BP America levels, we also have our own group legal diversity council, along with regional diversity councils in the UK, US and Asia Pacific. These committees work closely with the various employee network groups within the company and are adept at identifying where we are doing well and where we would be well served to focus more attention and resources. The committees also work to increase engagement and awareness of D&I through D&I-related trainings and activities and through our partnership with various internal and external D&I stakeholders.
Over the last couple of years, we recognized an internal need to better develop our diverse talent pool. In response, we created a suite of career development initiatives that were rolled out across the globe. What we realized, however, is that we were not doing a particularly good job of marketing these new resources. So we are now working closely with HR and our diversity councils to ensure our people know what these initiatives are and how they can leverage them. In particular, we are also working to assess how to deploy these tools more effectively in developing our women and minority legal talent.
I was leading a town hall meeting the other day with our US legal team and emphasized the need for all employees to take initiative in their own development. I encouraged everyone to ensure that leadership knows who they are and what their unique talents are, and to stay abreast of career opportunities as they arise across the organization. Talent development does not rest solely with managers, however. It must be a joint effort where the employee has a hand on the steering wheel and a foot on both the accelerator and brake. At the end of the day, we're striving to ensure we have the right people ready for the right roles at the right time – and to provide career defining opportunities for them. This is something we must do together, with senior leadership, HR and employees all partnering together.
A significant new aspect of our talent development program is the move to separate out performance management discussions from career development conversations. We've found that considering them together creates the risk that we focus too much on feedback around current performance and do not adequately consider the employee's future career development. We want both quality performance and development conversations, with each being an important part of our holistic talent development.
We are also hosting career cafés where senior leaders sit down with employees, talk about their personal career experiences and share salient career advice. Our entire legal executive team has now done these. Key to this discussion is highlighting that our careers don't always go as we planned, and then illustrating this by sharing our own personal career plateaus and how we navigated them. Our ultimate objective here is to afford all our employees the chance to develop the skills and know-how to successfully compete and be ready when career opportunities arise.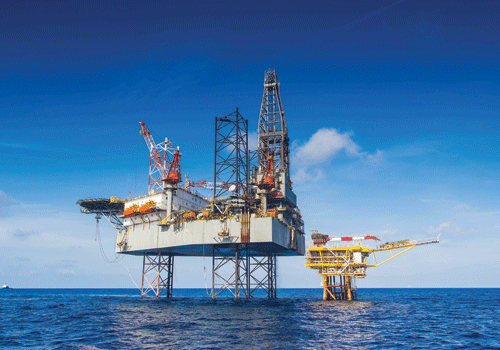 A balanced diversity program not only identifies and encourages talent but also educates leadership regarding this internal talent pipeline. One way we do that is through the use of employee development panels. This involves several leaders in the legal function having a detailed discussion with individuals about their careers, development and aspirations. The leaders then present their views on the employees to our legal executive team. This process is key to educating senior legal leadership about the talent we have on board and then helping get this talent in the right places, developing the necessary skills, and moving upward.
We are also actively working to help our managers more effectively unlock the full potential of each and every individual in our legal function. One deeply effective way I've found to do this is by having an open door policy. People can get on my calendar and arrange career development discussions with me. I have found these to be tremendously valuable for me and for them. I learn a great deal about the challenges our people face and, at the same time, can facilitate meaningful career opportunities based on an individual's talents, background, and what he or she is interested in doing within the company. As part of this process, I've been able to find opportunities for diverse employees to step out of their comfort zone – both into different roles and into different countries – which helps their career growth, but also gives their team the benefit of hearing and learning about different cultures and perspectives.
One final area of our diversity initiative is promoting diversity in our outside counsel teams. We believe that increased diversity with our outside firms enhances creativity, innovation and problem solving. With this in mind, we recently collected best practices and real-life stories from our internal counsel on what they'd done to foster and encourage diversity; how they consider diversity in staffing and managing their matters; and how this active management has increased the diversity of their external teams. We then put together a video that celebrates these stories and best practices and emphasizes that we, as inside counsel, truly can have an impact on our outside counsel. In addition to working to increase diversity with our existing outside counsel, we have also recently undertaken meaningful steps to identify additional women and minority-owned law firms that may have the skills and resources we need in BP Legal.