A diverse workforce means you have a diversity of experience and a diversity of opinion, which translates into better products and better services. We service customers worldwide and our team has to reflect that in order for us to remain competitive.
As a provider of products and services to the federal government, we're required to have an affirmative action plan, which reinforces our commitment to diversity and inclusion. That report is pulled together by our human resources department and is reviewed by both myself and the CEO, with results that can be quite revealing. Sometimes it can make for quite somber reading. But we look at the data and work to find solutions, whether that means we redouble our recruiting efforts in certain locations or departments where we feel that the data isn't where we'd like it to be. It could also mean we might look at implementing further diversity training or talking with our hiring managers to find out what support or resources can be provided in order to rectify these situations.
Our commitment to diversity at Brocade isn't purely internally focused either. We signed on to the amicus brief for the 'marriage equality' cases decided by the US Supreme Court in 2015. Brocade had a corporate interest in the outcome because the laws in various states required us to maintain different programs and benefits, depending on which states allowed gay marriage and which ones didn't. It was really burdensome from a corporate level, but our CEO, Lloyd Carney, felt very strongly on a personal level that supporting marriage equality was the right thing to do and he gave the go ahead immediately.
That's just one example of how strongly the mandate for diversity comes from the top within Brocade – and how that facilitates our company's diversity and inclusion efforts. As an African American, Carney himself has experienced racism and he feels that in order to affect change, you have to be upfront about it, you have to be very clear about your goals and you have to work very hard to make them happen. It doesn't just happen because you want them to and it makes you feel good – either personally or as a company.
Working within the communities we service is another area in which we're proud to contribute. Here in San Jose, we have a program within Brocade called Teen Tech. For one week during the summer, we host teenagers to come into Brocade and conjure up a potential product, figure out how to build it, how to market it, how to sell it, how to deal with the finance and G&A functions, before making a presentation to staff and parents at the end of the week. The population from which we draw these participants comes from the Boys & Girls Clubs of the Peninsula and other charitable organizations from around the area. Many of these kids come from disadvantaged backgrounds, but when given the opportunity, they shine, which is a great thing to help be a part of. In the past four years, we've worked with close to 100 students through the Teen Tech program.
From a legal perspective, our role on the diversity front is twofold. Initially, we need to make sure that we're compliant with the various rules and regulations which set the framework for how we as a business need to operate. At the same time though, we can also work to encourage diversity and inclusion in hiring, in supporting and in working with the company through these activities. From the US government, in the past two years there has been a particular emphasis on hiring veterans, which has been one of the focused areas of our charitable work as well as in our hiring policies.
I view diversity as an important element in any hiring discussion and I actively seek out diverse candidates. Sometimes the methods we use are a little unorthodox or unusual in order to bring in candidates who I think might be great in every respect, and who may contribute to the diversity of our team and organization.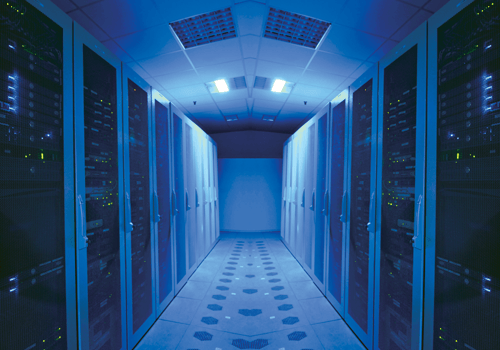 An example of this was when a long-term employee of Brocade on the sales side, who also had a law degree and had practiced briefly, approached one of my legal team members and told us that he'd always wanted to be an in-house lawyer. He was a top sales person, so I had to be careful about not trying to poach a strong employee from one of my colleagues. We had really good conversations with HR and with sales management. It became clear that this candidate was looking to make a career change and we were happy to do it because, while he didn't have a lot of legal experience, he knew more about our business than probably anybody on my staff by virtue of having to sell and support Brocade products. It was a great opportunity for him and an even better opportunity for us to add diversity in experience to our team. It's a relatively new arrangement and it's already paying dividends for us.
On the macro level worldwide, especially within the United States, there's been tremendous progress – probably more on the inclusion side than the diversity side – from a legal and social perspective. The benefits of diversity and inclusion are being recognized and taken up by corporate America, probably by virtue of the fact that the workforce is changing and the workforce is insisting on these rights and benefits, which is an excellent thing.