James Ratcliffe has a curious job – one in which art, argument and puzzle-solving come together across global jurisdictions to meet at the crux of the international luxury art market. Ratcliffe, who has a background in archaeology and commercial litigation, is general counsel and director of recovery at the Art Loss Register (ALR), a London-based private company that holds the world's largest private database of lost and stolen art. Mired in criminality, old money, loss and recovery, this is a job made for the movies.
The business is split into two parts: registering valuable art works onto the ALR database; and then searching against the database for valuable items as they resurface. Art theft exists in a secretive, underground world where pieces change hands swiftly and regularly, because they are either too valuable or it is too dangerous for them to see the light of day. 'Art appreciates in value so it can disappear, often for a long period of time. People buy it and keep it – it is not like a house which is publicly on display, so it is relatively rare that you can find it,' says Ratcliffe. Eventually many things do turn up for sale though, and this is where the ALR steps in.
The database is the beating heart of the operation: half a million items of stolen or looted art are registered within it. 'The database provides a place for people to record their interest in something, then we search against the database, via auction catalogues, art dealers, fairs, private individuals, police and Interpol, giving us an opportunity to match items moving through the market with those that might be subject to a claim against them,' explains Ratcliffe, who has the unmistakable dash of the English gentleman spy. 'When we find something, we will notify the person who registered it and offer to represent them in the recovery.'
It's hard not to conjure images of Donna Tartt's The Goldfinch as Ratcliffe explains the more dazzling side of his day-to-day life, although he's quick to make clear that art recovery is not all glamour, and that the movie-friendly, heist-caper idea does not do the business any favours. He insists the job is not all looted Nazi art, criminal art-theft rings, murky informers, and raids on warehouses (though it is all that too, at times). Equally, Ratcliffe insists, his job is more about wading through paperwork to discover the course of an item in question, working through jurisdictions and attempting to map out the path it has taken in order to determine its provenance and relevant jurisdictions.
'What I do, as well as normal in-house work like reviewing contracts, is head up our recoveries team; negotiating settlements when we have identified something, then representing the rightful owner in getting it back. It is complicated work because things might be stolen in any country before reappearing and then who knows how many jurisdictions it has been through. I have to work out what the legal position is in terms of ownership and look at issues like civil and criminal limitation periods, which vary enormously across the world.' Ratcliffe says that police often can't take action and very rarely have an opportunity to pursue the criminals at the point the art reappears, so instead, the ALR negotiates a settlement based on the strength of a civil or moral claim.
While some jurisdictions pop up time and time again, particularly the traditional art markets such as New York, London and Paris, the job also mandates getting to grips with foreign jurisdictions about which you might not have any knowledge, which is a fascinating part of the job. 'In New York, the basic rule is that theft is theft and you can't get good title for a stolen picture. In England, if you are a good-faith purchaser you may have good title but it doesn't mean it isn't stolen property from a factual point of view. In Israel, or Brazil …well, who knows? You have to do some serious work just to discover what the law says.'
Becoming a lawyer was always at the back of Ratcliffe's mind, although he insists that he had no interest in law as an academic subject 'and I still don't – it is only in the application of the law that it becomes interesting'. Ratcliffe initially studied archaeology, but as he got towards the end of his degree he decided he didn't want to be a professional archaeologist because 'I value the health of my knees too much, plus I really like arguing with people, so those things drove me into law'. Ratcliffe began his legal career at Bircham Dyson Bell as part of the litigation team for five years, before deciding he wanted to move into an in-house role. As a commercial litigator, sifting through documents and piecing together a plan, Ratcliffe found a kind of lawyering that isn't so far removed from the art of archaeology.
'I thought being an in-house lawyer would play to my strengths better. I wanted to be closer to the business; law firms can be very frustrating if you have an interest in how businesses work. I think law is one of the few areas where the people who are running the business are the same people who are doing the work of the business. Someone can be a great lawyer but it doesn't make them a great managing partner, and the experience I have had is that it doesn't work that well.'
The role at ALR came up and Ratcliffe saw it as a chance to combine his archaeological background with being a litigator. 'There is a perception that litigators don't end up going in-house, but litigation equips you very well because you don't necessarily have control over what comes to your desk. You have to deal with it, even if you have no prior experience with a particular issue.'
Highlights
Ratcliffe says that highlights of the recovery process are often centered on smaller artworks and heirlooms rather than art worth huge amounts of money. 'When something can be returned and that something has value other than monetary, then that feels like a good result. A returned Warhol worth a million dollars might not have as much impact as a returned heirloom worth seven thousand dollars. What is really satisfying is standing up to people; we see a lot of bullying with people responding to claims in a very aggressive fashion, and so standing up to that is very satisfying.'
'Cases are always complicated, especially, when there are no clear legal grounds to indicate rightful ownership.'
Cases are always complicated, especially when there are no clear legal grounds to indicate rightful ownership. In this case, the outcome will depend on circumstances, depending on the strength of the parties' positions and questions like, what proof is there is of due diligence before the artwork was purchased? 'We have to weigh up whether it might be returned, if it is worth litigating, and the relevant jurisdictions, costs and timescales. With Nazi-looted art there is more pressure on people to resolve things, and any major auction house will have no interest in selling something with a question mark over it.'
ALR is a private company and that, according to Ratcliffe, is the only way it can operate. 'The idea you could set up an international body to keep an eye on the art markets across the world and track these things down is flawed; it would be almost impossible because of national interests. It is relatively easy for us to say that we are not interested in talking about the Elgin or Parthenon Marbles, but for the likes of UNESCO it is a very complex problem. We are relatively secure in funding but if we were public sector, something aimed at tackling art crime is hard to protect the budget for. The Belgian specialist police department for art theft is under threat and the Dutch got rid of theirs a few years ago, before resurrecting it later. In the UK there is not enough budget assigned to this area and no national policing intelligence on art crime at all, so there are big gaps and they will not be filled.'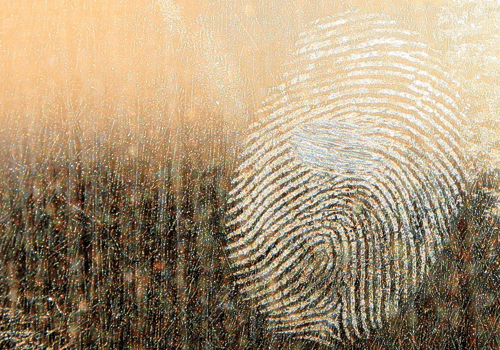 Challenges
Ratcliffe comments that the Brexit referendum will cast a long shadow on the art loss recovery business. 'Before the referendum, the general view in the art world was that it would be a bad thing if it happened, but now we have to look for positives. The art market in the UK is built on the quality and depth of the market and so it could be a chance to reinforce that and create a market where buyers know that if you buy here, you buy safely with good title.' 'Self-regulation would suffice, rather than anything imposed by government, but there is now a chance to differentiate our market for the better. On the other hand, internally, we have a very European office in London and we work internationally; we have Dutch, German and Swiss citizens, and others within the office whom we need, not least for their language skills. More broadly speaking, art is a luxury market and so anything that damages the economy is not ideal.'
From a regulatory point of view, Ratcliffe says that the art market is very different to working in private practice in law: things aren't always documented and there are people who don't even carry out the most basic checks looking at who their clients are. 'You see dealers and some auction houses who don't carry out simple KYC checks so there is a lot of room for regulations to be imposed on the market if it doesn't look more seriously at self-regulation, which is obviously preferable for those within it. If the economy gets tough there will be an increase in crime, with people moving high-value art works and laundering money through the market, and there might well be consequences in terms of greater attention paid to the art trade.'