PARTICIPANTS
Gregory Bopp – Managing partner, Bracewell LLP
David DeVeau – General counsel, Kinder Morgan Inc.
Jeffrey Kaplan – General counsel, LyondellBasell
Susan Lindberg – General counsel, Eni US Operating Co.
Inc. and head of the Americas Region legal department of Italian-based Eni SpA
Catherine McGregor – GC Magazine
VENUE
Quattro at The Four Seasons Houston
Entering the C-Suite
The role of the GC has expanded over the last ten years, to the extent that one could confidently argue that in recent years, they are becoming a bona fide member of the c-suite. While there has been a substantial rise to prominence for the role, the evolution of the GC brings with it both opportunity and risk.
For Susan Lindberg at Eni, the opportunity was very clearly derived from the value that experienced lawyers can bring to the c-suite. 'If we are part of the conversation in real time – which is happening more and more – you are just better positioned as a business person to move the risk out of the way and focus on what makes the ideas work.' Lindberg likes to define risk in terms of challenge. But, she said, on the flipside, 'there is a challenge to make sure your CEO and the rest of the c-suite see you're not there to eliminate all risk but to operate within acceptable level of risk and to be part of the strategic brainstorming of the company.'
The challenge inevitably in operating both as a lawyer and a business person is the balance between each of the different hats one must wear. Jeff Kaplan at LyondellBasell highlighted this challenge in particular, explaining that 'One of the most important roles of the lawyer is to be guardian of the corporation. If you identify yourself as management, you have to also identify yourself as a guardian of the company from an ethical standpoint and you have to be sensitive to these different roles.' If the balance between both aspects is right, it means that you can have your cake and eat it too: 'You get to be deeply involved in setting the strategic course of the company but from the legal and compliance standpoint you have better opportunities to prevent legal and ethical problems before they happen as compared to a GC who is outside of the c-suite.'
Increasingly it is the case that huge liabilities can arise if lawyers are not part of the strategic decision-making process, afforded an opportunity to iron out risks before ideas become too entrenched. As Dave DeVeau at Kinder Morgan pointed out, this is where the context of the company and the CEO become significant. 'Our former CEO was an attorney and our current CEO was an attorney – as it's a regulated industry that's not unusual and it's fairly normal for lawyers to transition to the business side. But I do think it's crucial, whether you are formally recognised as part of the c-suite or not, that you're in there when those key decisions are made. Because sometimes a slight difference in the way things are approached can sometimes mean the difference between compliance and non-compliance. It's a lot easier to be in there and be able to say "let's do it this way so we don't have issue" rather than coming to an idea when it's fully baked as then you can be viewed as obstructionist.'
The stakes are high both for companies and general counsel in particular as both the Securities and Exchange Commission (SEC) and the Department of Justice (DOJ) have made it clear that they will hold general counsels accountable in their roles as guardians.
As explained by Bracewell's Greg Bopp, 'The energy industry is highly regulated. As a result, the GCs of large energy companies are typically very involved in the key decision-making process of the c-suite. In order to make fully informed decisions, GCs must know the law, be commercially orientated and understand the business objectives of the company.'
But what of GCs who are fresh to the role or even the company? There are clear challenges apparent in trying to be a fully-fledged member of the c-suite when you're not au fait with the company's culture. Dave DeVeau offered a piece of advice on this front, saying 'What I would do initially in that case is sit and listen for a few months and get a sense of the culture of the company. But obviously weigh in if there's a legal issue or if they ask you.'
On a personal note, one thing I wondered while sitting around the table is whether the current business climate has further emphasised the need for lawyers? After all, we now have distinct compliance and risk functions – both of which are key areas of focus in business at present.
For Lindberg, this change has led to a requirement of being increasingly collaborative across a range of different functions within the business. 'Having that communication and filtering up to the c-suite is incredibly important, you can have the confidence that there are the right concerns and focus on risk across the board not just in legal terms,' she said.
I also pressed our guests on how they prepared their teams to engage more strategically with the business and broaden the relationship between corporate and their outside counsel. On this front, Kaplan commented that 'the reason we pay those rates is not only because they know the law but because we value their judgment.' DeVeau added that a key aspect for both outside counsel and for the rest of the in-house team is being able to offer an opinion and a judgement: 'We have to prep outside lawyers before a meeting with the business as they will ask "what would you do?" Both outside and inside counsel have to be willing to answer that.'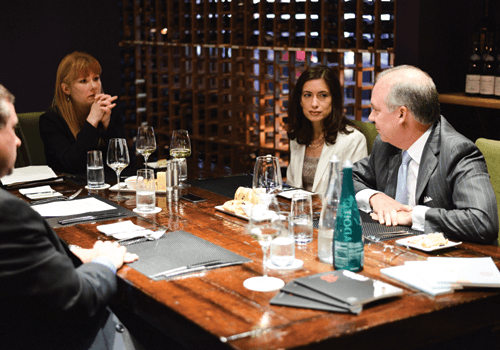 But how easy could it be to get younger lawyers coming in-house to think in that way? Susan Lindberg commented that it can take time to realise that the goals of the company are your goals also, 'but inherent in any management role is making your people aware that what they do matters and will have an effect on the bottom line.'
For Kaplan, the adherence of lawyers to studying and growing in their profession can sometimes put them at a disadvantage because they naturally defer to a business person's experience. For him, a key part of talent management is 'getting my team over that
hump to realise that their opinion does count.'
Economic woes and their impact
The fall in the price of oil in recent years has impacted the global economy as a whole, but no better is that illustrated than in Houston. As our guests all came from different stages in the life cycle of the oil and gas industry, the impact that had taken on them – both personally and professionally – was a pertinent topic.
As a seasoned legal adviser to the energy industry, Bopp highlighted that the downturn of crude oil prices impacts energy companies in different ways depending on whether the company is in the upstream, midstream, downstream or services sector. However, said Bopp, distress in the energy industry creates opportunities for energy powerhouses like Bracewell to be proactive and creative. 'For Bracewell, distress in the energy industry allows us to proactively peer around the corner and think ahead about the risks applicable to our energy clients and to develop solutions to mitigate those risks. For example, if an upstream company is in distress, how does that impact its midstream counterparties? It allows us to use our industry knowledge to be creative at a time when the clients need it.'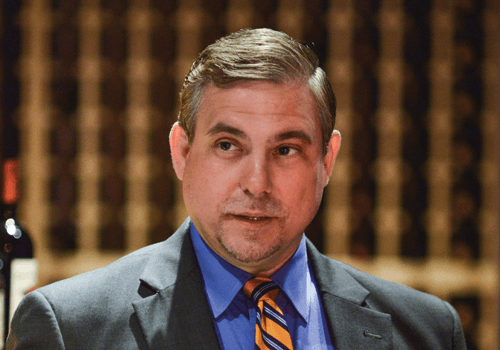 Dave DeVeau mentioned that economic situations like the current one, brings to the fore the importance of budgeting. 'No matter how integral or respected a legal department is in the company it's a cost centre. We have had conversation with outside counsel where it's a case of when times are good this is the case, but when times are bad we have to look at roll backs because every dime matters.' Preparedness and foresight is also key, he advised, adding: 'You can't have a situation where management does a deep dive on the budget comes up with a number and you suddenly have a surprise with a litigation or a liability.'
For companies operating in the downstream cycle, there are upsides to the contemporary environment, such as more opportunities for recruiting. But it's not a situation for complacency, as Jeff Kaplan explained, 'We're a company which is six years out of bankruptcy so we have already been tightening our belts for a while, but this situation shows you the interdependence among the oil and gas companies, the outside counsel and the other businesses in this sector. The oil price cut doesn't affect us as directly as it affects E&P companies, but I still feel it.'
DeVeau echoed that point, explaining how in the midstream business, you would traditionally build a processing facility and then claw that cost back from clients when they use it for transporting. 'You back it up with a contract which is great, until they file for bankruptcy.'
What this requires, DeVeau remarked, is a certain amount of big picture thinking and sensitivity. 'I think outside counsel have to take a long view; when I come in and say you have to roll the rates back and remember we are taking a financial hit too; they can't just lose their minds over their own perceived profit. If people react badly and say "Well we have hi-tech clients, so we will have to put more resources there", my answer is "You go do that but when hi-tech is slow don't come talking to me!"'
The changing landscape for legal services
The service delivery models for in-house legal departments are in a constant state of evolution at present. Both the issue of how services are delivered and how they are procured weighed heavily on our guests in attendance, all revealing they afford an increasing amount of time to the topic. With the rise of issues like automation and AI in the law adding further complexity, how were our general counsel in attendance thinking about the way they source services, or for Bopp, offer them?
Kaplan's take was that while there have been pockets of change, the legal industry as a whole are very slow adopters in regards to technology and change. 'If you compare it to almost any other industry we still look more or less like we did 20 years ago. Alternative fee arrangements have been discussed for over a decade, but use of them is still a lot lower than you would expect, I don't know why that is, but we are slow to change.'
Reluctance around alternative fees may be partly due to law firms' own structures being predicated around the billable hour, but, as Lindberg commented, 'Competition is so fierce here in Houston, that it's often easier to go with people you know.'
From the law firm side, Bopp spoke to the efficiency and value quotient that plays into the decisions made by general counsel. 'Hiring decisions are not always predicated on price point, but rather on the value derived from substantive knowledge, depth and industry specialisation,' he said.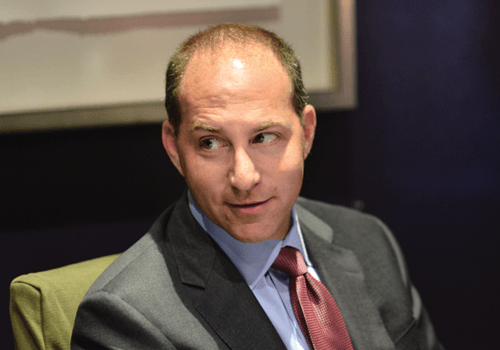 While our general counsel guests agreed with this sentiment whole-heartedly, Kaplan remarked that the hourly rate can be a barrier to entry. 'If I know you and know what you can offer, we can have a discussion about the value you can add, but if you're a new firm or I'm going into a new geography and don't have the relationship, the hourly rate may be the only data point for me to begin evaluating the value you can add.'
For Dave DeVeau, the issue of budgeting was key. 'Many lawyers do not understand how important the budget is to a company. While alternative fees may not have taken off as quickly as we may have thought – law firms are much more willing to have the conversation about fees now,' he said.
'I remember hearing a GC of an oil exploration and production company say "Our engineers can build an offshore platform, which is the equivalent of going to
the moon – as technical as that is and it costs billions of dollars and they can still be held to a budget but the lawyers say it's too complex and we can't be held to a budget!" Well you can't get away with that anymore.'
Kaplan agreed with this but added that from his perspective the communication throughout is an area that needs work. He explained that, 'I think part of it is that outside lawyers can be in such a deep dive in regards to the subject matter versus in-house lawyers who can take more of a big picture view and therefore see changes more easily. It really is trying to bring those views together and communicate more.'