Tom Sager began his career with DuPont as an attorney in the labour, benefits and corporate security group and spent more than a decade as chief litigation counsel, before being named senior vice president and general counsel in 2008. During his tenure, he oversaw significant litigation involving governmental investigations, product liability, environmental, toxic tort, labour and employment, securities, antitrust, and tax.
Sager helped develop the DuPont Legal Model – an industry benchmark that received national acclaim for its innovative approach to the business of practising law.
He pioneered diversity and inclusion in hiring both at DuPont and in its outside law firms. The US Minority Corporate Counsel Association's Thomas L. Sager Award is given annually to law firms that demonstrate a commitment to diversity and inclusion.
GC: How do you think the role of in-house lawyer has changed since you first went in-house?
Tom Sager (TS): I think it's changed dramatically for some; it varies from corporation to corporation. What I probably see more of in-house is the fact that the legal department has a greater emphasis on the business of law as much as the practice of law. When I came into DuPont, it was lots of different cases and proceedings. As I became part of the management team, I saw the need to converge – we needed to develop expertise as to case assessments, alternative fee arrangements, forensic technology and tools such as process management and Lean Six Sigma, with a heavy emphasis on providing far more group and business line value.
GC: What have been the most significant developments in the role?
TS: There's a lot more pressure from within. The CEOs have one common metric, which is: did you make budget or not? While that places undue emphasis on cost, it's the reality we all deal with. This sets the tone for how we are perceived. We're mitigating risk and generating impact on the bottom line.
We really feel the need to make sure that we're taking the necessary steps to make the clients aware of the risks of doing business. This is critically important because it impacts not only the reputation of the CEO, but that of the business. So we look at the many risk areas – DuPont had 16 indicators of risk and these had to be seen by the senior executives.
The Foreign Corrupt Practices Act and the whole global focus on anti-corruption legislation have lifted this area of risk management to a whole different level. That and cyber breaches are, in my opinion, the highest priority for most GCs in this day and age.
GC: How prepared are GCs for the new focus, which places them more into a leadership role?
TS: Some GCs come from law firms and are steeped in corporate governance and M&A, which help, but are not the whole picture. More and more, it's not just for the GC role, but for all senior level roles that the boards of companies insist on extensive external searches. The CEO needs to be personally comfortable and needs their GC to be a strong leader and principles-based. Basically, if you have good instincts and common sense those will take you far.
It's also fundamental to understand when to delegate or listen to others' expertise. Ultimately, you are ill-equipped to do all the work yourself.
It's definitely true that the GC of the future is one who has good legal acumen but also strong business acumen. They'll need to understand profit and loss but there's much more to it; for instance, issues like strategic alliances and joint venture licensing. GCs need to be far more knowledgeable with respect to how they can create value with business ventures and so forth. These will have legal aspects but will require far more than just that. GCs need to be far more conversant and knowledgeable around the businesses.
Historically, I don't know how much GCs have devoted time to that, but the beauty of this new view is that it's proactive rather than reactive.
GC: Where has there been less development than there could have been in the focus of the general counsel and their team in corporations?
TS: Lots of companies are now making lobbying and public policy part of the GC suite. That's a good idea. Lawyers are uniquely talented at arguing for changes in law, so it makes sense for GCs to be able to be lead on this. There's also a critical role that the GC can play across disciplines in the area of cyber.
Many of the challenges of the future will require cross-disciplinary teams. I think that's something many GCs and their teams really need to work on – understanding and relating to the complementary disciplines that are outside of the delineation of 'the law.' Collaborative intelligence and reaching out beyond what you know as a lawyer can bring more creativity. This collaboration is incredibly critical to how you do business.
'Value is not all about winning cases: therein lies an opportunity for in-house who are creative, proactive and resourceful.'
GC: What might the GC role look like in 20 years' time?
TS: They'll recognise that the importance of collaborative intelligence is vital; a number of diverse perspectives, alternatives or options that will afford the business more flexibility.
Global and international experience will be essential, and the need to understand the competitive landscape – China, for example, will be a significant knowledge point for anyone in-house. A GC who has working knowledge of the Chinese government and how the law is applied is immensely valuable; right now there are very few who have that depth of experience. For the next generation of GCs, that will be critically important.
Lawyers need to understand what their value add is. This will be unique and different from company to company and issue to issue, and needs to be validated with the client. A lot of things we've done historically may be enhancing from the legal practice point of view but not from a business perspective. Value is not all about winning cases: therein lies an opportunity for in-house who are creative, proactive and resourceful.
Ethics have taken on a new importance. The view from on high in America is that you are defined by your ethical behavior. It's fundamental that lawyers look to the 'how' as much, if not more than, the 'what'.
Finally there is the way in which general counsel view their own roles. Previously, in-house was not looked on very favourably – it was all about getting an offer from a private law firm. That dynamic has definitely changed. Many lawyers are now focusing more on the strategic side and moving in-house to really fulfill that. You can be far more innovative and creative in a bigger sense, and you can have more impact in a company than you can in private practice.
Ben Heineman was GE's senior vice president and general counsel from 1987-2003, and then senior vice president for law and public affairs from 2004 until his retirement at the end of 2005. During his tenure at GE he was a pioneer in the inside counsel movement, which elevated the quality, influence and status of lawyers working in companies, and which sought to shift power back to legal departments and away from outside law firms. He is currently a senior fellow at the Belfer Center for Science and International Affairs at Harvard's John F. Kennedy School of Government and distinguished senior fellow at Harvard Law School's Program on the Legal Profession. He is the author of High Performance with High Integrity and the forthcoming The Inside Counsel Revolution: Resolving the Partner-Guardian Tension, and he writes and lectures frequently on the role of the lawyer in the corporation.
GC: How do you think the role of in-house lawyer has changed since you first went in-house?
Ben Heineman (BH): There have really been two sea changes – one inside the company and one outside. Inside the corporation, the GC has replaced the senior partner of an outside law firm as the top adviser to the board and the CEO The general counsel has broad scope that goes beyond law to include ethics, reputation, risk, governance and citizenship. The GC is a member of the core management team. They have also become involved not just in the law but in business; this can include running other departments outside of law. At least within top companies in the US, the GC role is now comparable to the CFO in standing with the CEO and the board, and in terms of compensation.
The external transformation has occurred because the quality and experience of inside counsel has dramatically increased, and they have asserted control over both matters and money. Power has shifted from outside law firms to legal departments as inside lawyers set strategy on matters and carefully control the outside legal spend in a never-ending productivity quest to do more with less.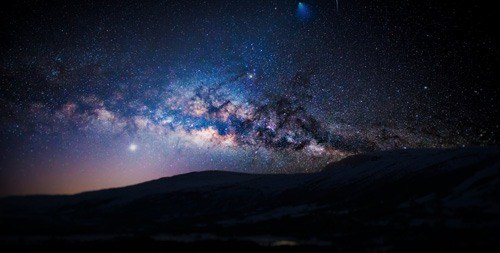 GCs are often now public figures who speak in front of legislative committees and deal with interest groups and NGOs. This changed inside role and changed outside role has led to what I call the 'inside counsel revolution'. So, the ideal of the modern general counsel is a lawyer‐statesman who is an acute lawyer, a wise counsellor and company leader, who has a major role assisting the corporation to achieve the fundamental fusion of high performance with high integrity, which should be the foundation of global capitalism.
The main drivers for this change, and the reason it is durable, lie in the problems that corporations face. I call these 'business in society' issues for shorthand. The torrent of legislation, regulation, litigation, ethical challenges and citizenship demands from the broad array of corporate constituencies is more pronounced than it was 25 years ago. These challenges present both risks and opportunities to corporations – and to CEOs and boards of directors. Their increasing importance is what has driven the inside counsel revolution and that continuing importance will sustain the change in the role of inside counsel in the future.
The necessity of going through the minefield of business and society issues means that boards and CEOs are upgrading the talent and reach, not just of the GCs, but the rest of the in-house team. This change is now a fundamental necessity for corporations who must operate in ever more complex global environments. The role of inside counsel has dramatically changed as a result.
GC: What have been the most significant developments in the role?
BH: Today the general counsel and their legal team must be creative, affirmative partners to business leaders in using their broad skills to accomplish the corporation's objectives of high performance, high integrity and sound risk management. Inside counsel are involved in major discussions and decisions, in executing strategic objectives (new products, new markets, new geographies), in assessing and mitigating economic and non-economic risk, in helping shape major transactions, in resolving major disputes and participating in major accounting decisions that have a forensic dimension (as many do today).
The general counsel must also play a lead role in defining and adopting ethical standards –beyond what the formal rules require – which bind the corporation across the globe. These standards go beyond asking 'is it legal?' to asking 'is it right?' Such ethical issues relate to duties tothe company and its employees, duties to its other stakeholders (shareholders, creditors, partners, customers, suppliers and so on), duties to the rule of law and administration of justice, and duties to secure and protect public goods essential to the functioning of society that cannot be guaranteed by the market.
The general counsel must help develop early warning systems that allow the corporation to stay ahead of emerging global trends and expectations relating to formal rules, ethical standards, public policy and important country and geopolitical risk.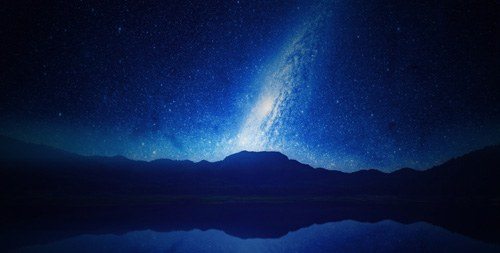 GC: This places them more into a leadership role. How prepared are GCs for this new focus?
BH: Legal education and training should be much broader so that students and young lawyers deal with much broader problems, involving many perspectives beyond law, from the point of view not just of expert but also wise counsellor and effective leader. Lawyers operating in the real world – as opposed to theorising in academia – often have to exercise leadership responsibilities. As every lawyer knows, in some circumstances they are required to go beyond simply providing expert legal analysis or even wise counselling about what is right. Sometimes they have to make the decision themselves, either because that is what their client wants or because time demands it. Certainly this is true of lawyers who work in in-house legal departments, who are often charged with making judgements on a range of issues from tactical decisions about how to deal with opposing parties in litigation, to coming up with solutions that can govern the company's activities in areas where there is little or no relevant law.
But at the high levels of a legal department, general counsel and senior lawyers are leading and managing very large organisations, and are the final decision-makers for the corporation on a large number of issues. Even if inside lawyers have had experience in managing law firms or running units in government, it is a great learning experience to be a corporate leader: in establishing a vision, setting goals and objectives, marshalling resources, inspiring people and getting things done.
Leadership is a station to which many lawyers may aspire – and in which many will find themselves, whether they aspire to be there or not. No discipline or professional degree fully equips individuals with leadership abilities and capacity. A broad-gauge lawyer, however, with broad competencies informed by wide experience, is surely as qualified for leadership as others.
'Very little attention has been focused on what makes individuals effective team players.'
GC: Where has there been less evolution than there could have been in the focus of the general counsel and their teams within corporations?
BH: We need lawyers who, in asking 'ought' questions, base that enquiry on facts that (to the greatest extent possible), reflect the complex reality of the world they would seek to change by drawing on a diverse set of empirical disciplines outside of law. Lawyers now need to think about the ethical, reputational, and enlightened self-interest of their client or the institution they are leading, not just about what is strictly legal. Exposing and analysing these extra-legal issues is a critical function for lawyers.
We also need lawyers who, in making recommendations or decisions, are capable of assessing all dimensions of risk, but who are not risk-averse. Taking well-considered chances is not a quality of mind customarily associated with lawyers, but is often vital to private sector innovation.
Teams are ubiquitous in the working lives of lawyers. Yet very little attention has been focused on what makes individuals effective team players. Moreover, working on teams and leading them are increasingly interconnected: much of leadership today is not command and control of the troops but persuasion, motivation, and empowerment of teams around a shared vision. All of these skills must now be practiced on teams that are increasingly diverse in every way, and where lawyers must work collaboratively with professionals from a broad range of other disciplines to get the job done.
Increasingly when working on teams or developing arguments or positions, lawyers need to have the ability to understand the validity, value and limits of related disciplines. This is particularly true with respect to the closely-related disciplines of business and public policy, which are inseparable from law, particularly in the world of large companies.
In regards to all of these areas we need lawyers who can communicate effectively and concisely in a wide variety of formats and venues. Lawyers have always prided themselves on their ability to communicate. But as the range of problems they confront as experts, counsellors and leaders expands, and the modes of communication multiply, lawyers must explicitly work on developing competency in the full range of media and disciplines required to communicate effectively in today's society.
GC: What might the GC role look like in 20 years' time?
BH: In major multinationals in the US – the Fortune 100 – what I term the inside counsel revolution has either already taken place, or is in the process of taking place. I think it is happening, or will happen, in the large multinationals based in Europe, much of Asia and maybe South America, because companies have to deal with business and society issues in the US and the EU, where they have substantial operations and sales. China also requires that corporations have substantial inside counsel capacity. China is tricky for a different set of reasons, as the environment is a combination of new law on the books, but is subject to the rule of man, not law, in many spheres of life, as well as pervasive bribery and other forms of corruption.
In major jurisdictions, the shift in power to in-house legal teams is also likely to occur inside major national and regional companies that are facing multinational competition. But the growth of the inside counsel movement everywhere, and especially outside the United States, will depend on two factors: do boards of directors and CEOs have the vision of a greatly enhanced role for inside counsel? And are boards and CEOs willing to pay top dollar so that GC and inside counsel roles are as attractive as being a partner in a private law firm? As I have noted, the increasing importance of business in society issues should drive boards and CEOs towards affirmative answers to both questions, but the trend is likely to be erratic, not linear, as the history and culture of nations – and of companies – vary greatly.
GC: And where next? If the GC is now the equivalent of the CFO, where do you go from there?
BH: Some of them will follow the same trajectory as CFOs and will become CEOs themselves. Some may become business leaders of divisions in the company. But those career paths will depend on personal aptitude and ambition – and, of course, on the ruling principle of the universe, serendipity.