It's mid-December when I pay a visit to John Lewis, and as I'm waiting in the foyer of the aptly named Partnership House, I notice that most head office staff are sporting Christmas jumpers. When senior commercial lawyer Amy Holt arrives to greet me, she too is decked out in festive knitwear – putting paid to any notions of stuffiness in the retail chain's commercial legal team.
But then, that was precisely the sort of attitudinal division that John Spedan Lewis strove to avoid when he devised the John Lewis Partnership in 1920 after initially working for his father, the eponymous John Lewis. The company (which also incorporates Waitrose) is owned by its 91,000 employees and is governed according to a partnership constitution founded upon core principles. It is run democratically – the "partnership council" is elected and holds quarterly open meetings, while five councillors sit on the "partnership board". The idea of being a stakeholder in the business permeates the culture at John Lewis. Amy refers to colleagues as "partners", as do all staff: "Everybody is a partner. Which makes things feel much more equal."
December feels like a fitting time of year to drop in on the company given its association with Christmas – thanks to its now iconic and eagerly-awaited annual television advertisements. This year's offering (starring Monty the Penguin) strikes a typically heartfelt note, and underscores the obvious imperative for customers to buy into the "caring" brand, as well as for the internal staff. Within the commercial legal team's broad remit, Amy has main responsibility for IP issues. "Brand protection is really, really key for the Partnership. We need to make sure that what we are doing and selling is original and non-infringing, and that our innovation is absolutely protected so that we can continue to offer something unique to our customers," she points out.
IP has therefore been a major component of the commercial legal team's efforts to embed itself within the rest of the business, and cultivating an understanding of IP issues throughout the business has been fundamental to that. Amy led on the roll-out of an online IP training module to the John Lewis buying team, encompassing around 1000 buyers, together with an IP training programme at Waitrose. "The name 'intellectual property' sounds immediately daunting, so we were keen to demystify it and educate partners within the business about IP and how it can actually be used to protect the business," she explains. "A better understanding also means that controls and processes are in place to ensure that what we do is always original."
The importance of educating the business about legal issues goes further than IP of course, and the small commercial legal team (numbering only five lawyers and a trainee) also provides training on contracts, competition and anti-bribery. At the heart of this is a focus on building relationships as a way of fostering increased familiarity with both the work the team does and the faces of its members. "Through the training we roll out, we are very keen to make clear that we're approachable, commercial and here to help," says Amy, "whilst safeguarding the business."
It's an approach that has evolved over the past few years, as Amy and her colleagues have worked to change perceptions of the commercial legal team. "A couple of years ago," she says, "the business would see legal as a last port of call, to 'rubber stamp' a project before it launched. If there were legal issues, we were seen as a barrier, which created a negative dynamic."
Nowadays, the education process helps non-legal colleagues understand when to raise red flags, and where to go when they do. The commercial legal team can then make sure they are on board at the beginning of a project – be that a new design relationship, product range, or branding a new area of a store – and avoid being labelled a compliance hurdle. "I'm really pleased that now so many areas of the business are approaching us at the outset of a new project – we can give an early indication of the risks, how best to mitigate those risks and secure the best position for the business. It's much more collaborative," she explains. This collaboration means that the team can really add value, which builds a positive perception, and inspires the business to seek out its members more and more.
"Our principal planning lawyer is an absolute expert on duvets now. He knows more about togs than anyone else!"
Amy believes it is important that the commercial legal team keeps things in-house where possible, to better understand what the Partnership is doing and to keep external spend down. But involvement in the business sometimes extends to actually doing the work with them. John Lewis has an initiative called "Helping Hands" – which sees head office employees spend a couple of days on the shop floor working as sales assistants every Christmas. It's an initiative that involves all departments, and for the legal team it is an invaluable opportunity to step out of the legal shoes and into the customer's. And if a team member has experienced the daily pressures and strains faced by a partner on the shop floor it helps frame their legal advice, in Amy's view. This then translates to a very clear practical sense of what is achievable and desirable: "Understanding that customer service is where partners' focus really needs to be, it's not appropriate for us to impose onerous store processes or requirements," she illustrates. "Equally, shop floor partners need our support – for example, when customers are demanding certain remedies and citing various consumer legislation such as the Sale of Goods Act, shop floor partners need support in understanding what the business's legal obligations towards customers might be."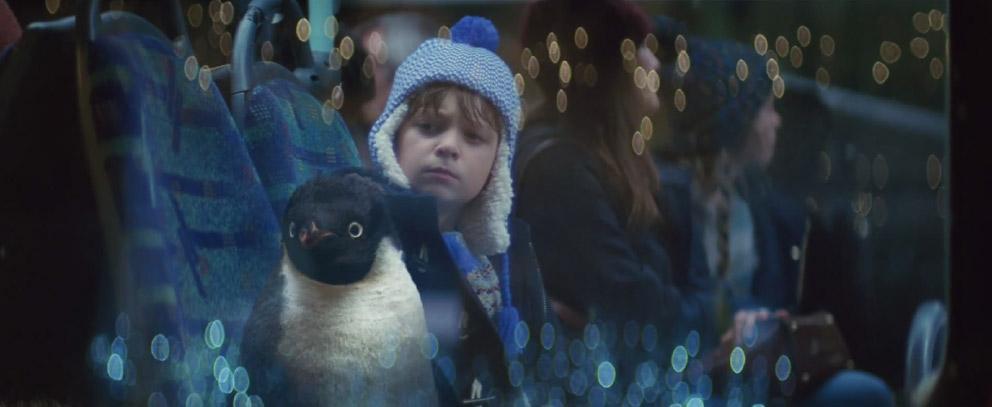 Such knowledge has unexpected benefits for the lawyers involved. Aside from the satisfaction of seeing a range or campaign that you have worked on in stores, working on the shop floor can provide additional skills for the CV. "Our principal planning lawyer is an absolute expert on duvets now," insists Amy. "He knows more about togs than anyone else!"
Good customer service is requisite for any retailer, but in an economic climate where businesses are increasingly criticised for imposing demanding terms on suppliers, the John Lewis constitution states that the Partnership must "conduct all its business relationships with integrity and courtesy, and scrupulously honour every business agreement." Extending a collegial relationship to third parties is essential for partners, including the legal department's panel law firms. In turn, external firms must tailor their own approach when acting for the company. "Our panel firms need to adapt their advice to fit with the company's ethos," claims Amy. "When I was advising the Partnership back in my private practice days at Hogan Lovells, I'd put my John Lewis Partnership 'hat' on, which would form a crucial framework for any advice given."
Something must be going right, because the company enjoyed its 150th anniversary in 2014. The legal department seized on the occasion as an opportunity to deepen its relationships with the business, by throwing a summer party on the roof of the Oxford Street store and inviting both internal partners and external advisers. "If a partner internally has been supported by me and also by one of our panel firms, it's great to introduce them all to each other," says Amy. "We see our panel firms as an extension of our very small commercial legal team, so it allowed that relationship to extend into the business."
"Shop floor partners need support in understanding what the business's legal obligations towards customers might be."
As we're making our way out, Amy draws my attention to a stuffed version of Monty the Penguin in a glass cabinet outside the offices of the legal department. I joke that the partners will join forces to buy up all the copies of Tom Odell's cover of "Real Love," to get the ad's soundtrack to the top of the charts. "Oh yes," she says seriously, "we all will. We've got to get to Christmas number one again this year." So is the legal team as close with the business as Monty and his human best friend? Certainly the partners, including the commercial legal team, seem to be united behind the John Lewis brand.